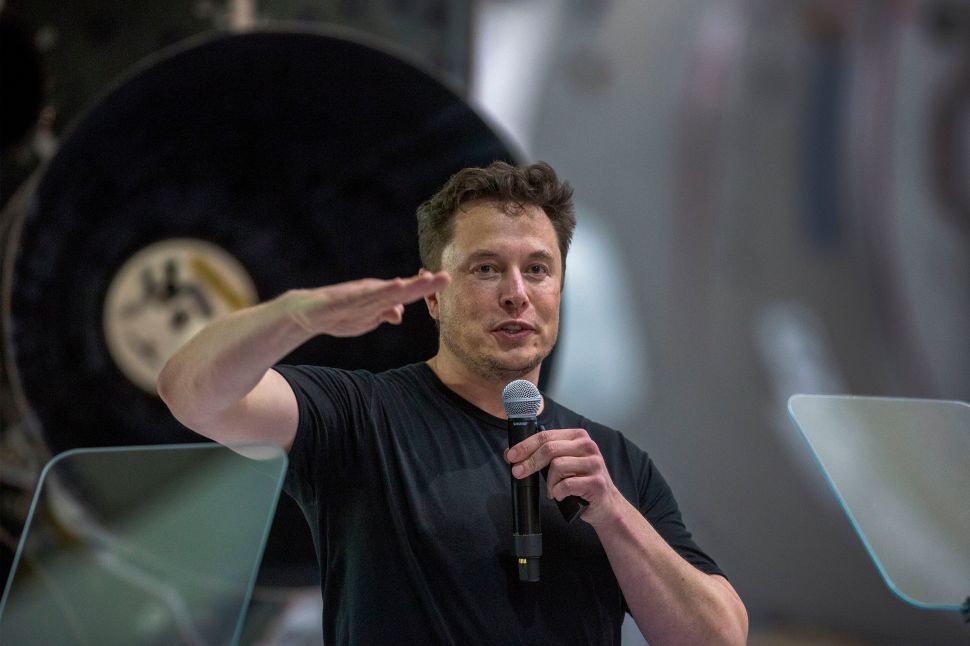 Elon Musk is going to Los Angeles, and then going to the dogs. The Tesla CEO released two project updates this weekend that could affect both his human and animal fans.
The biggest news in Musk world was his announcement last night that the test tunnel for his Boring Company high speed subway project would open December 10. The trains, which have a top speed of 155 miles per hour, will offer free rides to Los Angeles commuters the following day.
Musk unveiled the Boring Company project in April 2017 as a way to curb California's traffic problems. The two-mile test drive loop, which was approved by the City Council last year, will run from SpaceX headquarters to Los Angeles International Airport.
Subscribe to Observer's Business Newsletter
Musk is already planning a similar route in Chicago, which would get travelers from downtown to the airport in 12 minutes. He eventually hopes to create an entire network of underground tunnels that would transport cars at high speeds in electrically powered pods.
Given Musk's well-known penchant for delaying projects, some people on Twitter asked if the December 10 deadline existed "in real time or Elon time." Musk responded, "I think real."
It's not clear if "Elon time" is anything like dog years, but another project Musk revealed more quietly this weekend could have an impact on his canine friends. Following last week's announcement of a new, lower-cost Tesla Model 3, many of Musk's followers suggested hypothetical features for the car.
But one in particular seemed to stick in Musk's head. Josh Atchley, a composer and one of Musk's 23 million Twitter followers, said new Teslas should come with a "dog mode."
This feature would allow the radio and air conditioner to stay on when the car was off, in order to keep pets safe. The mode would also include a display of the temperature inside the car and a message reading "I'm fine, my owner will be right back" to inform concerned bystanders. Other users proposed a "nanny cam" function so drivers could monitor the dogs.
Musk simply responded "Yes" to the suggestion, which certainly isn't a guarantee. But he's nothing if not unpredictable, so maybe in the next few years dogs will be cruising through the Boring Company tunnels with their Tesla-driving owners.