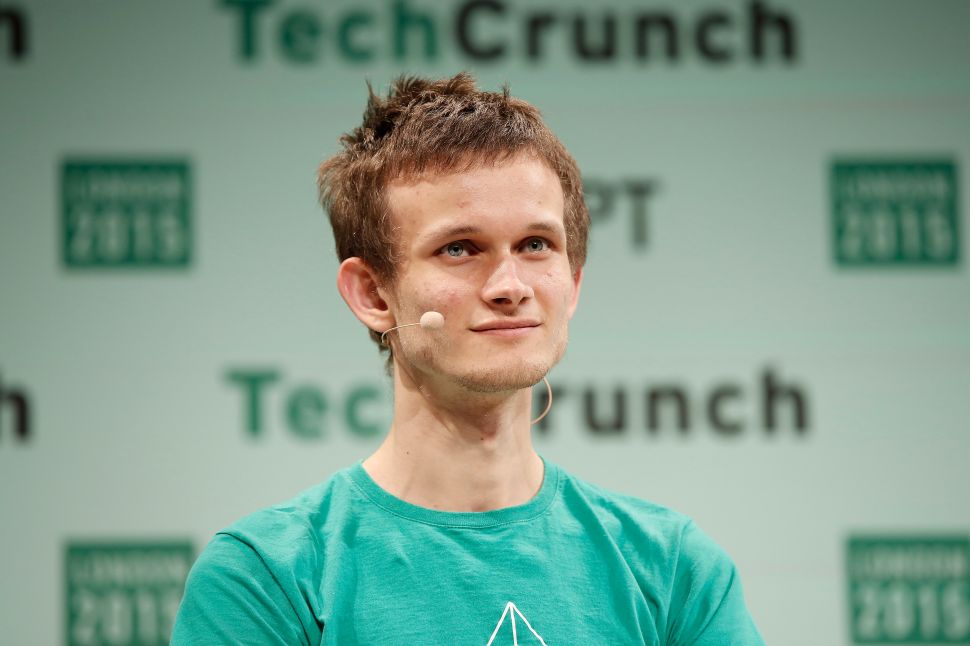 Vitalik Buterin, the 24-year-old programming prodigy who invented Ethereum at the age of 19, isn't exactly an expert in global economy, but that doesn't stop him from participating in the heated competition among economists and historians to predict when the next financial crisis will come.
On Wednesday, the Etherum founder tweeted that he would "officially predict a financial crisis some time between now and 2021."
Wow. That timeline is ultra specific and fast-approaching—except that Buterin didn't actually mean it.
Subscribe to Observer's Business Newsletter
Following the jarring statement, Buterin said in the same tweet that he made the prediction just so he could have a chance (which he estimated to be 25 percent) of later being credited as "a guru who predicted the last financial crisis."
Although a harmless joke, the second part of Buterin's tweet bears some truth in that everyone is eager to know when, if at all, a 2008 replay is going to hit us. In fact, the worry intensified after the U.S. stock market saw a sudden drop on Wednesday, with the Dow Jones Industrial Average tumbling 5 percent.
Earlier this year, economic historian Niall Ferguson, who accurately predicted the 2008 Financial Crisis said in an interview with The Wealth Report that the next crisis will arrive sooner than most people think.
"The post-crisis period is over. What we're moving into now, perhaps, is a new pre-crisis period," he said, citing concerns over the Fed and other central banks raising interest rates as global governments look to tighten monetary policies.
In May, JPMorgan Chase CEO Jamie Dimon said in a Bloomberg TV interview that the odds for the next crisis are "100 percent," although he didn't predict the time.
The most precise prediction so far was made by Pimco (Pacific Investment Management Co.) chief investment officer Marc Seidner. In August, he said at an industry event that there's a 70 percent chance for a recession to hit global markets in the next five years.
His reason was similar to that of Fergusson's: a reversal of the post-2008 ultra-loose monetary policies.
"Quantitative easing was a tide that lifted all boats," Seidner said at the event. "If we were trying to look for historic analogues to the current environment in terms of monetary policy and possible unwind in the period to come, there are none."