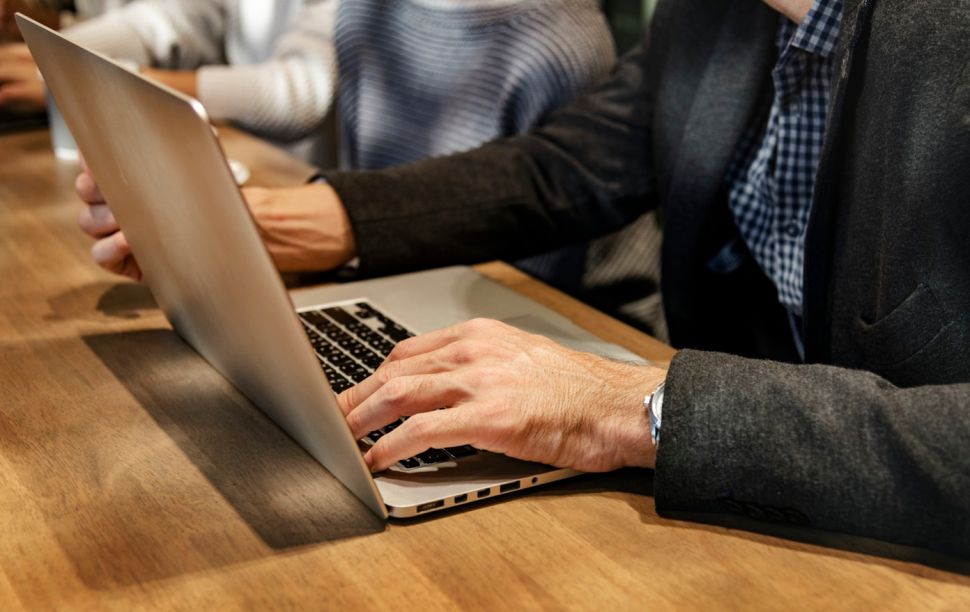 It's a good time to be a fact checker. News outlets are stocking up on researchers ahead of elections and other important news events, while Daniel Radcliffe is paying tribute to the noble art of fact checking onstage.
First, the Associated Press announced this week that it's expanding its fact checking efforts ahead of the midterm elections. The AP regularly fact checks national political figures like President Donald Trump, but now it's focusing on smaller state and local races as well.
While the exact number of new researchers isn't clear, AP Fact Check editor Karen Mahabir said they encompassed all 50 states. The news agency has been working for a year to increase its fact checking efforts.
Subscribe to Observer's Business Newsletter
"These local fact checks are of huge value to our members and customers across the U.S., and to a public hungry for objective, factual information, especially as we approach Election Day," Mahabir said in a statement. "This work builds on AP's long and rich history of fact checking, something that's deeply ingrained in our entire global news gathering operation."
In recent months, the AP:
The AP is also working with Facebook to debunk fake news and prevent election misinformation from spreading.
While the AP likely didn't plan it this way, it announced its renewed push for accuracy during a big week for fact checkers. One of them even ended up on a Broadway stage, played by Radcliffe (who embedded with The New Yorker fact-checking department to prepare for the role).
Thursday night, The Lifespan of a Fact—also starring Cherry Jones and Bobby Cannavale—opens at Studio 54. The 90-minute drama based on real events focuses on journalistic issues that are just as relevant outside the theater.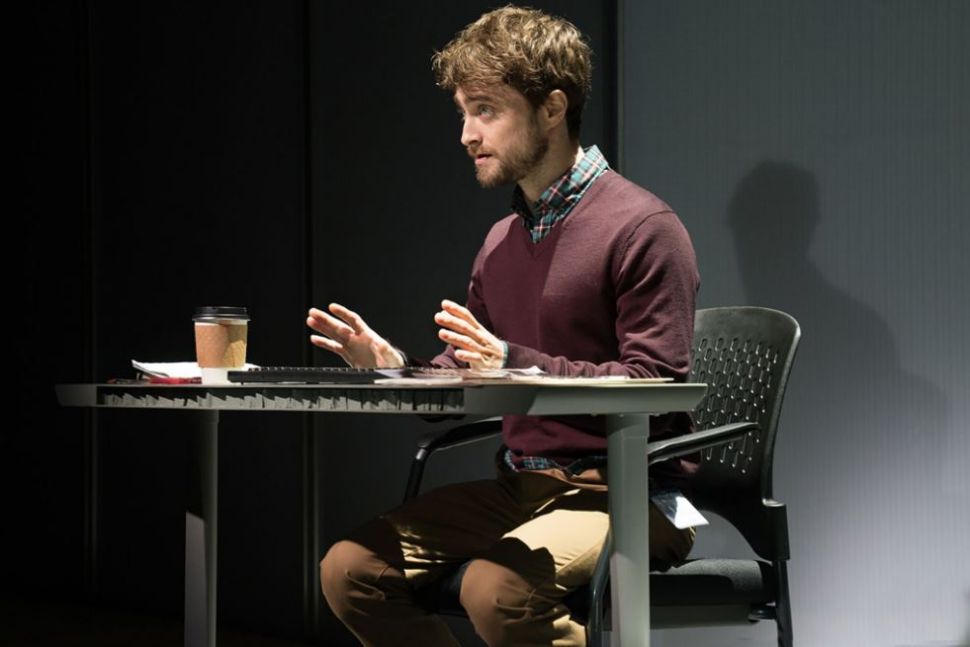 In the play, intern Jim Fingal (Radcliffe) gets the plum assignment to fact check the latest essay from temperamental writer John D'Agata (Cannavale). But he soon discovers the article is filled with factual inaccuracies, which leads to a tense dialogue about everything from truth to traffic jams (yes, there's a monologue about traffic jams—and it's amazing).
In real life, Fingal and D'Agata ended up collaborating on a book that inspired the play and shares its title. The tome features D'Agata's original story juxtaposed with Fingal's fact checks—in some cases, you can't even read the original story because of all the red pen.
It may seem strange for an entire Broadway play to focus on a solitary activity like fact checking. But The Lifespan of a Fact shows fact checks are sometimes most important when they go wrong.
Real life incidents like the murder of Jamal Khashoggi perfectly illustrate this. Days after The Washington Post reporter was slain in Saudi Arabia, misinformation began to spread online.
Khashoggi reportedly entered the Saudi consulate (where he was last seen alive) to obtain a marriage license. So the country's news outlets started insinuating that Khashoggi's fiancée actually didn't exist. Then, Reuters fell for a story on a Saudi fake news website that claimed the country's consul general was removed from his post after Khashoggi's murder.
That's a good reminder for all news sites to be as accurate as possible when writing stories, because anyone from Radcliffe to the AP will catch your mistakes.