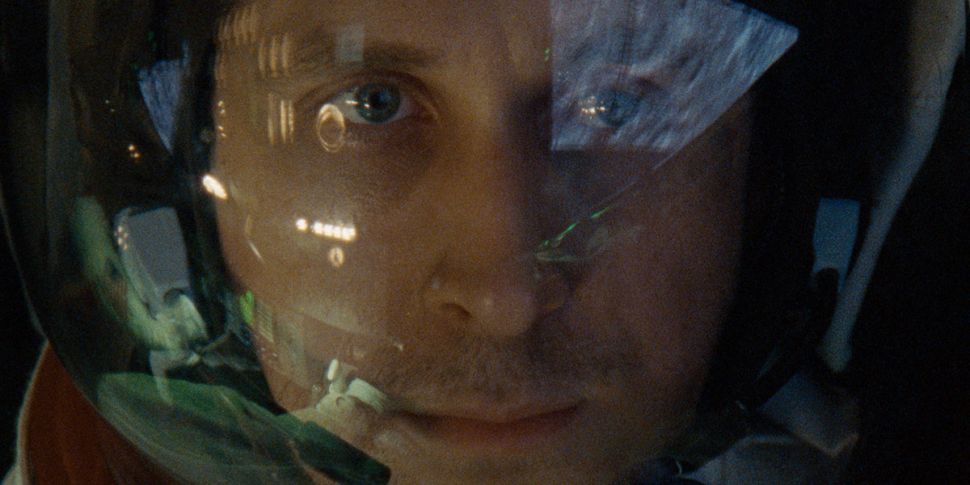 Damien Chazelle, the director of the ridiculously over-praised Oscar winner La La Land, reunites with Ryan Gosling, one of that film's two clumsy musical stars, for the far superior First Man, a slick biopic about astronaut Neil Armstrong. The title, as everyone knows, refers to the fact that he was the first man to walk on the moon when the Apollo 11 landed that memorable night of July 20, 1969. The movie is meticulously researched and a big crowd pleaser. My reservations, based on my basic ignorance of—and general indifference to—the space program and the billions spent on NASA which I believe could be put to better use, are purely my own and I assume full responsibility.
Subscribe to Observer's Entertainment Newsletter
One of Armstrong's most famous achievements was planting the American flag on the lunar surface, an act of historic significance that in this time of government crisis and national chaos is a reminder of genuine American pride when we need it most. Chazelle left that salient fact out of the film, which has caused a great deal of controversy and led to a staunch refusal by many patriotic moviegoers to see the film at all.
---

FIRST MAN ★★★                       (3/4 stars)
Directed by: Damien Chazelle
Written by: Josh Singer
Starring: Ryan Gosling, Claire Foy
Running time: 133 mins.

---
In the final analysis, it doesn't matter. The movie resonates anyway.
The Armstrong family has gone on record protesting the deletion of that scene, but the man's unimpeachable heroism is a good reason to make a film about him regardless of the liberties taken. From such a heroic life, quintessential Academy Award-winning screenwriter Josh Singer, a perfectionist responsible for some of the most brilliant, powerful and unforgettable films of the past decade (the impact of both Spotlight and The Post are still being felt), has distilled all the facts fit to tell. Unfortunately, while those facts have been painstakingly recorded, they are not, in my opinion, all that fascinating. What the movie does do is give you a hair-raising feeling of what it really felt like inside the space craft, where every hour was life-threatening and the outcome was always perilous.
What I find less compelling is a surfeit of technical minutiae at the expense of important emotional details. There's more about the drama leading up to the moon landing—from the years of Armstrong's education as an aeronautical engineer before he commanded the blastoff of the Apollo 11 space mission and his acceptance by NASA for the earlier Project Gemini—than any significant or revealing insight into Armstrong's private life. There are moments of tension that you can call thrilling—the fire that breaks out in the cockpit and kills Armstrong's closest astronaut friends is a key scene of maxed-out suspense—but I would have been more interested in his home life, taking his wife's own stress for granted, cowardly failing to warn his children that Daddy might never come home again, and Janet's intervention to teach him some responsibility in an explosion of anger.
The man, according to the people who knew him best, including his wife Janet and their three children, was cold, hard-nosed, stoic even during the tragic death of a beloved daughter. In truth, he was a hero in space, but not a very appealing or sympathetic person on the home front.
To director Chazelle's credit, no attempt has been made in First Man to whitewash the subject, either in the script or in Ryan Gosling's tough, unemotional performance. It's a brooding, slow-burning acting job that never holds hands with the viewer or touches a bystander's heart. The camerawork is restricted largely to punishing closeups of his lips and eyelashes inside claustrophobic space helmets.
The distinguished British actress Claire Foy's task of making the supportive but long-suffering wife is also a bit of a slog. Disciplined, focused and more in love with outer space than the human race, Neil Armstrong remains something of an enigma. I would prefer shedding of more light on the dark side of his personality than all the details about onboard computers, lunar modules and command controls. But people with more passion for the intergalactic glitter beyond the stars than mine had a much better time watching First Man than I did.