The rich keep getting richer, even in the media. This year's Forbes 400 features 24 people who got their fortunes from newspapers, television, movies and other related fields. Here's a look at the exploits that made them rich.
Michael Bloomberg (Number 10, Worth $51.8 Billion)
Before becoming a three-term mayor of New York, Bloomberg founded an eponymous financial media company. He's also donated more than $5 billion to gun control and climate change charities.
Bloomberg's co-founder Thomas Secunda is also on the list, at number 307 (worth $2.8 billion). He developed the iconic Bloomberg Terminal.
Subscribe to Observer's Business Newsletter
Rupert Murdoch (Number 26, Worth $18 Billion)
The Australian mogul's media empire includes Fox News, The Wall Street Journal and The New York Post. He inherited his first newspaper at age 22, and the story of his early years will come to life on Broadway this spring.
Donald Newhouse (Number 41, Worth $11 Billion)
As president of Advance Publications, Newhouse oversees a media empire that began with just one paper, the Staten Island Advance, and now includes websites like Reddit. He also has a stake in Discovery Communications.
Charles Ergen (Number 44, Worth $10.8 Billion)
The co-founder and chairman of Dish Network started his business selling satellites out of the back of a truck. Now, Dish has over 13 million subscribers.
Jim Kennedy and Blair Parry-Okeden (Number 52, Worth $9.3 Billion)
Kennedy is chairman of Cox Enterprises, which was founded by his grandfather. Parry-Okeden, his sister, is a philanthropist. Both inherited their fortunes when their mother died in 2007.
Three of Kennedy's cousins—James Chambers, Katharine Rayner and Margaretta Taylor—also received substantial sums. They're tied for number 88 on the list, with $6.2 billion fortunes.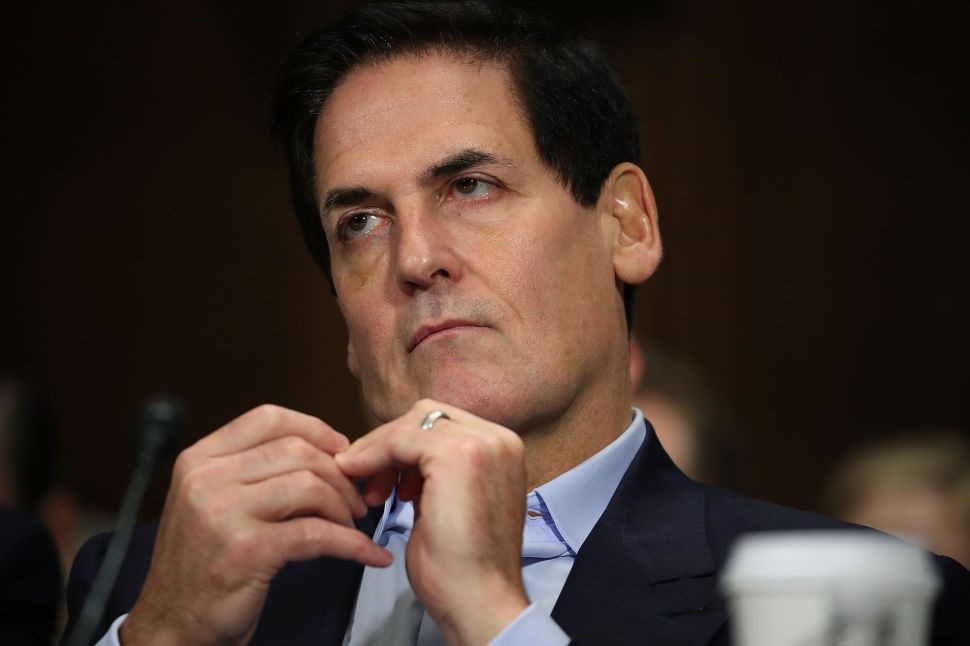 David Geffen (Number 56, Worth $8.7 Billion)
Hollywood's richest man owns DreamWorks and three record labels—he started his career at William Morris Agency. Geffen has also donated to arts institutions like Lincoln Center and the Los Angeles Museum of Art.
John Malone (Number 67, Worth $7.5 Billion)
Malone started his career at cable TV firm TCI, which was sold to AT&T for $50 billion in 1999. He also owns Discovery (which recently acquired Scripps) and the Atlanta Braves.
Charles Dolan (Number 107, Worth $5.7 Billion)
Dolan founded Cablevision in 1973 with 1,500 customers—he sold the company to Altice for $17.7 billion in 2016. Dolan also owns controlling stakes in AMC and Madison Square Garden.
George Lucas (Number 123, Worth $5.6 Billion)
The Star Wars and Indiana Jones creator sold Lucasfilm to Disney for $4 billion in 2012. He's focused on philanthropy since then, endowing a $1 billion foundation and an art museum.
Sumner Redstone (Number 143, Worth $4.8 Billion)
Redstone is a controlling shareholder in CBS and Viacom, and he also owns the theater chain National Amusements. Most of the 95-year-old magnate's affairs are handled by his daughter Shari, however.
Isaac Perlmutter (Number 168, Worth $4.3 Billion)
As chairman of Marvel, Perlmutter revived the company's stock by producing movies like Spider-Man and Iron Man that were a precursor to Marvel Cinematic Universe mania. He sold Marvel to Disney for $4 billion in 2009.
Mark Cuban (Number 190, Worth $3.9 Billion)
The Shark Tank judge owns the Dallas Mavericks and has stakes in Landmark Theaters, Magnolia Pictures and AXS TV. He's also given more than $5 million to veteran's charities through the Fallen Patriot Fund.
Steven Spielberg (Number 207, Worth $3.7 Billion)
Not just a great director, Spielberg is a savvy businessman. He launched his own studio Amblin and has a stake in Universal theme parks, which gives him a portion of every ticket purchased.
Barry Diller (Number 215, Worth $3.6 Billion)
This former TV executive has his hands in everything. He's chairman of IAC and Expedia, and owns a majority stake in dating giant Match Group. Diller is married to fashion designer Diane von Furstenberg and owns one-third of her fashion line. The couple donated $20 million to the High Line.
Reed Hastings (Number 215, Worth $3.6 Billion)
The co-founder and CEO of Netflix has been rolling in dough since the company started producing original content. He's also pledged $100 million to children's education through the Hastings Fund.
Haim Saban (Number 280, Worth $2.9 Billion)
The creator of Power Rangers sold the brand to Hasbro for $522 million last year. He's also chairman of Univision Communications, which he and a group of investors purchased for $13.7 billion in 2007. In terms of charity, Saban pledged $50 million to the Academy Museum of Motion Pictures.
Oprah Winfrey (Number 298, Worth $2.8 Billion)
You get a fortune, you get a fortune, everybody gets a fortune! After reaping $2 billion from her talk show, Winfrey launched cable channel OWN and opened a school for girls in South Africa. She also has an eight percent stake in Weight Watchers.
Kenneth Feld (Number 344, Worth $2.4 Billion)
They say life's a circus, but for Feld it really is. He parlayed his ownership of Ringling Bros into lucrative franchises like Disney on Ice and Monster Jam.
Ted Turner (Number 368, Worth $2.2 Billion)
Besides founding Turner Broadcasting and CNN, Turner is also a land baron: he owns nearly two million acres and 51,000 bison. Sadly, Turner was recently diagnosed with Lewy body dementia.