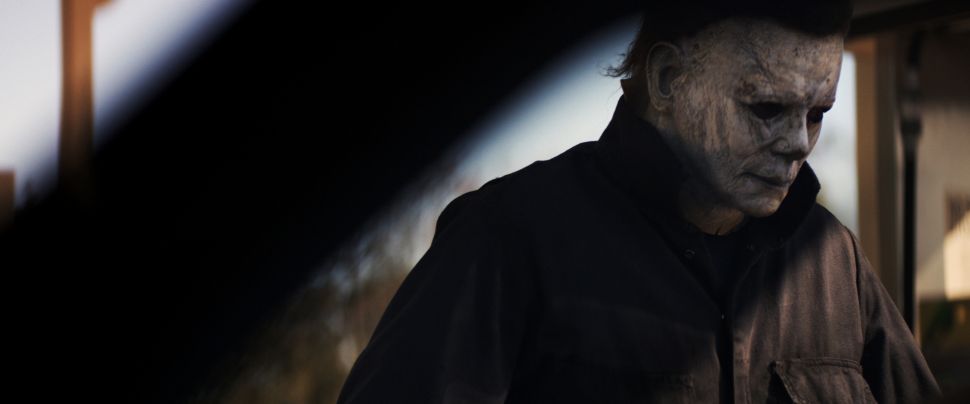 Last year, New Line Cinema's adaptation of Stephen King's It built a fervent fan base thanks to spot-on trailers and an appropriately spooky marketing campaign heading into its September release. Tracking numbers, which project how much a film could open to, predicted that It would have a smashing first weekend, raking in around $50 million. But in recent years, tracking numbers have become increasingly unreliable, and the beloved horror property shattered all expectations with a $123 million opening that turned into a staggering $700 million worldwide. It now stands as the highest-grossing horror movie of all time, and its sequel is currently in production.
Fast-forward to today and Universal's Halloween sequel, which will see the return of original scream queen Jamie Lee Curtis, has sparked significant anticipation thanks to well-received promo materials and embedded franchise nostalgia. Like It, the slasher flick comes from iconic source material and is expected to have a huge opening—anywhere between $57 million and $65 million, though the studio is keeping expectations lower at $50 million, per Variety. That puts Halloween on track to enjoy one of the biggest R-rated horror openings of all time, right alongside It, Hannibal (which earned $58 million) and The Nun (which earned $53 million).
But is there any way Halloween could surpass those lofty expectations?
Subscribe to Observer's Entertainment Newsletter
This is the first entry in the franchise since 2009's Halloween II (a sequel to the 2007 Halloween remake), and it will ignore everything that followed director John Carpenter's celebrated 1978 original. It currently holds a rock-solid 85 percent on Rotten Tomatoes and will receive a boost from a holiday crowd looking for thrills and chills. Yes, it will have to duke it out with stiffer competition than It had, with the likes of A Star Is Born, Venom and First Man still gobbling up ticket sales. But this movie holds the distinction of being a serious big-screen event due to the added value of Curtis' return. Plus, no other major wide releases are hitting theaters this weekend.
Halloween may not match the worldwide earnings of It, but a $70 million opening en route to around $350 million worldwide is certainly possible. Don't underestimate Michael Myers, folks. He may surprise you.