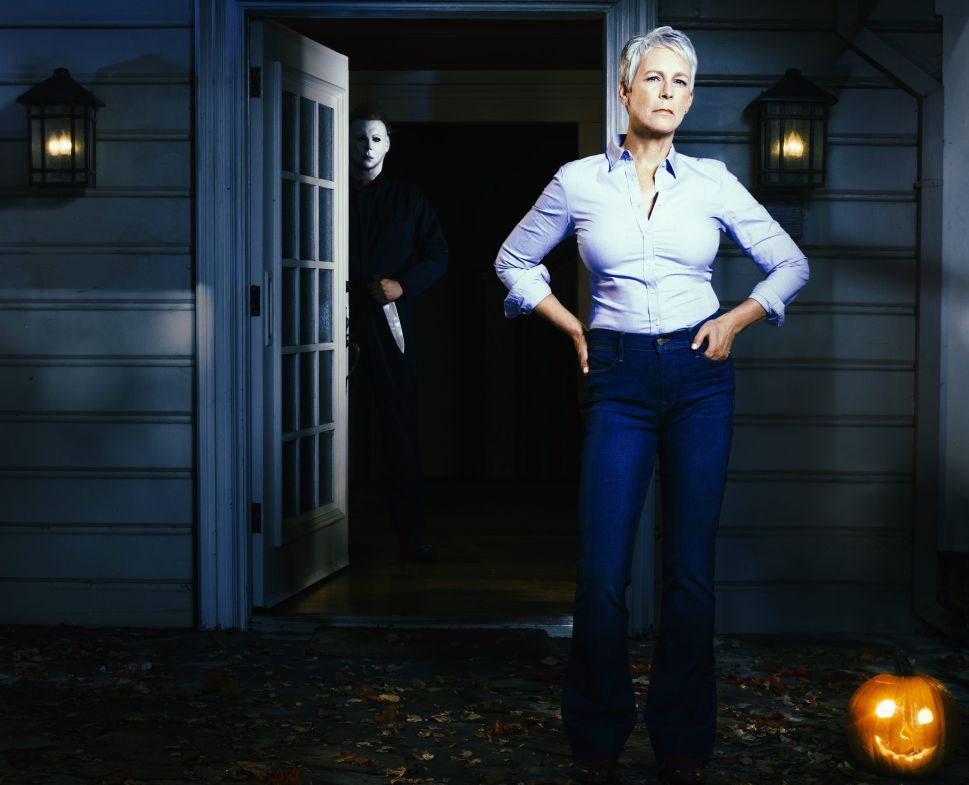 Horror movie fans are a special audience sub-genre. They'll travel to drive-ins in the middle of the Mojave for a good thrill. They are especially loyal to the Halloween franchise that has been creating goosebumps, heart palpitations and heebie-jeebies for 40 years. They don't care if the latest hike around the jack-o'-lantern is not as good as the original John Carpenter screamfest or even any kind of acceptable re-boot of that 1978 classic at all. Nor do they care if, after all these years, Jamie Lee Curtis is too long in the tooth to keep screaming her head off every time Michael Myers shows up with a brand new hatchet. He's been burned, stabbed, shot, drowned and beheaded before, and nothing has kept him down yet.
No, Halloween addicts just want more—and so do I. Unfortunately, this one doesn't deliver the goods with any new ideas or fresh suspense. It just lays there, like leftover pumpkin.
Subscribe to Observer's Entertainment Newsletter
Endangered turkeys, rabbits and Santa Claus have never done for Thanksgiving, Easter and Christmas what Jamie Lee Curtis has done for Halloween! Now, 40 years to the Halloween night the first movie took place, she returns to the blood-stained lawns of Haddonfield, Illinois where, as Laurie Strode, she was the only babysitter in town who escaped a massacre by the insane serial killer in a fright mask that started it all.
---

HALLOWEEN ★★                         (2/4 stars)
Directed by: David Gordon Green
Written by: David Gordon Green
Starring: Jamie Lee Curtis, Judy Greer, Andi Matichak
Running time: 109 mins.

---
Four decades have left her almost as demented as her tormenter, and she has spent the years cautiously—becoming a crazy town eccentric estranged from her mother Karen (Judy Greer) and her granddaughter Allyson (Andi Matichak). Never mind. She's been out of her mind with terror, permanently unhinged by paranoia and dread while preparing her house for the inevitable return of Michael Myers.
A master of self-defense, she has a hiding place under her floor like a bomb shelter and an arsenal of automatic weapons that outnumber the Republicans in the U.S. Congress. Smart girl, because, predictably, he escapes again from a fool-proof insane asylum and heads for Haddonfield faster than you can say "Bates Motel."
David Gordon Green, who made such past horrors as Pineapple Express and Our Brand Is Crisis, is not an imaginative director, so the result is a disappointing collection of the usual familiar cliches, including kids too stoned or drunk to use common sense when the floor creaks in an empty house, victims who lose their cell phones before danger strikes, and an assortment of dumb cops and naive psychiatrists who say things about the monster like "Remember, he's the property of the state—he mustn't be harmed!"
Michael no longer creeps around in the bushes waiting to pounce. On the safest night of the year, when everyone thinks he's only another Trick-or-Treater wearing a Michael Myers costume, he just walks right into people's houses, slashes their throats, and stomps their heads in without interference. There are a few gory scares here and there, but the thrills are uneven and the setups all have a tired feeling of déjà vu.
Sadly, Michael Simmonds' camerawork for Halloween circa 2018 also lacks the clarity and beauty of the original cinematography that made the 1978 Halloween one of the best-photographed horror flicks of all time. That the contrived script leads up to a final showdown between the indefatigable girl and the indestructible ghoul comes as no surprise. But in 40 years, what once seemed creepy now just seems campy. I'm sorry to report that in the 2018 Halloween, the howls sound more like giggles than screams.