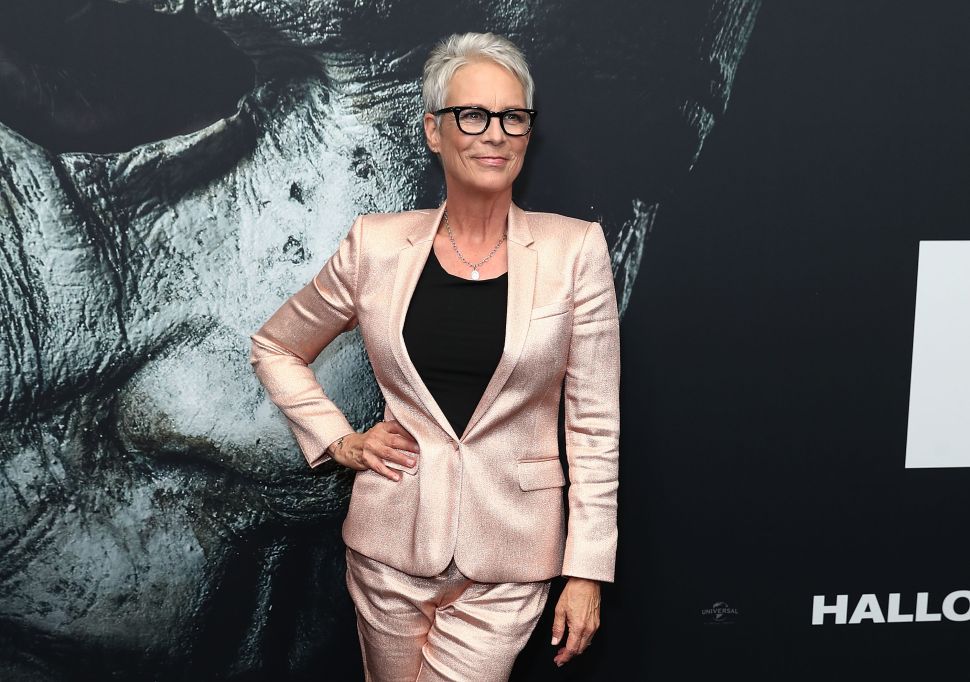 Forty years after the original Halloween movie catapulted her to stardom, Jamie Lee Curtis has revealed to People magazine that she is in recovery from opioid addiction. Curtis said she began abusing pain medication in the late 1980s and that she kept it a secret from her loved ones for a decade. "I had a 10-year run, stealing, conniving," she said. "No one knew. No one."
The 59-year-old actress has been sober for 20 years, and refers to her sobriety as her greatest accomplishment: "Bigger than my husband, bigger than both of my children and bigger than any work, success, failure. Anything."
Curtis is the daughter of Some Like It Hot actor and Hollywood icon Tony Curtis, who abused alcohol, heroin and cocaine. Her half-brother Nicholas Curtis died in 1994 from a heroin overdose. Her sister, Kelly, first found out about her addiction in 1998; Jamie Lee frequently stole pills from friends and family members. Curtis was first prescribed opiates after undergoing surgery to correct her puffy eyes and continued to abuse them for a decade before attending her first recovery meeting in 1999.
Subscribe to Observer's Entertainment Newsletter
In 2017, President Trump declared the opioid epidemic a national public health emergency. A record 72,000 Americans died due to drug overdoses last year, a 10 percent increase that analysts attribute to escalating amounts of opioid abuse and the fact that the drugs themselves are becoming more and more deadly.
Curtis, whose latest Halloween movie is a smash hit that broke records for female-led horror movies with its $77.5 million opening weekend, still attends regular addiction recovery meetings and helps others struggling with opioid dependance.
"In recovery meetings, anyone who brings up opiates, the entire room will turn and look at me," she told People, "because I'll be like, 'Oh here, talk to me. I'm the opiate girl."