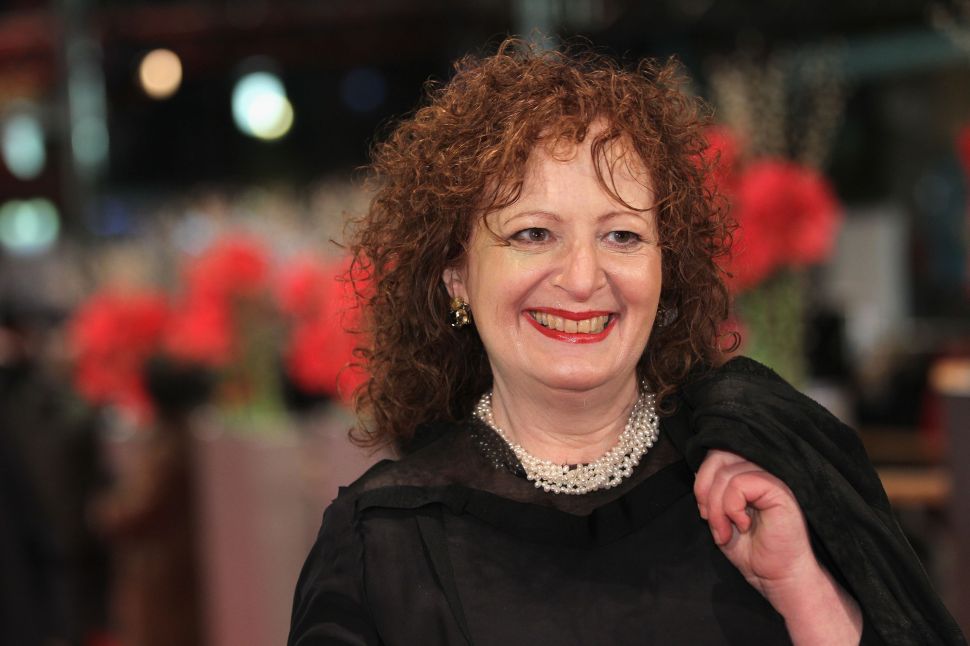 "They call that art? I coulda done that," Nan Goldin mutters while looking at her own photograph in a charming cameo in the latest episode of The Deuce, HBO's gritty fictional account of the New York City sex trade industry in the 1970s.
Goldin's brief appearance as an unimpressed patron at a dive-bar art show is a lovely touch from co-creator David Simon, who also created the much-acclaimed show The Wire and who remains committed to rendering realistic worlds in his series. After dismissing the piece, Goldin briefly chats with the blowhard bartender and man-about-town Vincent Martino (James Franco) about the people depicted within the frame. He thinks the picture is moving and authentic; she's unconvinced.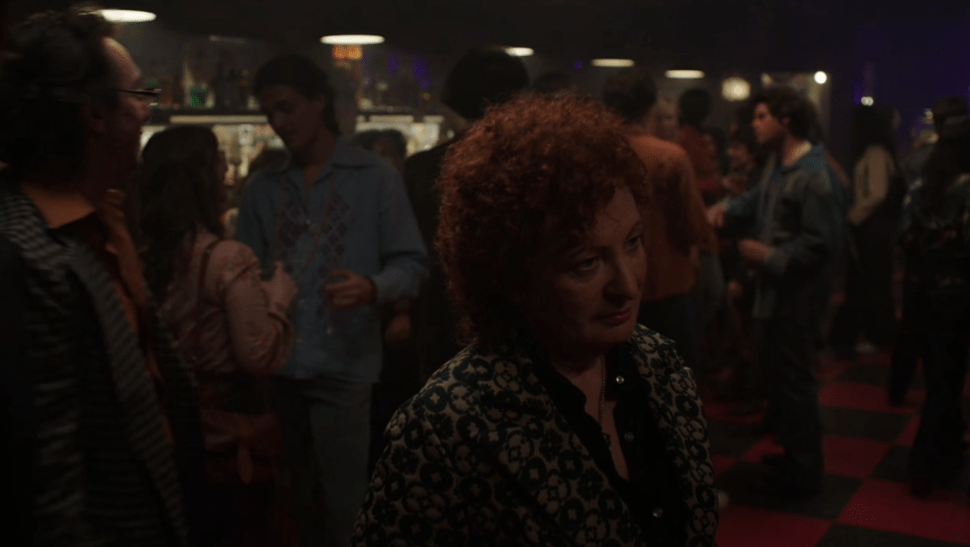 Subscribe to Observer's Entertainment Newsletter
The photograph used for the scene is actually Buzz and Nan at the Afterhours, New York City, one of the many pictures included in Goldin's seminal 1980 work The Ballad of Sexual Dependency.
In the photo, the titular pair sit in a booth upholstered with glossy black leather. Buzz is leaning towards the artist, eager and engaged. Goldin, on the other hand, sits with her shoulders slumped forward, staring into her lap. She's clearly feeling pretty glum, though the viewer isn't sure why.
The image—in particular, the contrast of her miserable expression with the stylish formality of her outfit—is so quintessentially Manhattan, it belongs on the state crest beneath "Excelsior."
"What do you have to do to get the great Nan Goldin to do a big fat meta-cameo on your television drama?" asked Simon on Twitter. "You have to study her photographs of 1970s Times Square and inject the raw DNA into your film sets, your wardrobe department, your hair and makeup trailer, your story & themes." Goldin has discussed working at a bar in Times Square around the same time The Deuce is set and has addressed the effects the porn industry had on some of her friends' lives.
"Viv's got an eye for the marginalized," a Deuce character says, referring to the fictional artist inspired by Goldin and played by actress Adelind Horan. "Bringing out everyone's humanity." 
But Goldin is more than an opportunistic documentarian of the downtrodden. Her photos of friends, lovers, miscreants, creatures of the night and herself are beloved for their ravenous hunger for pleasure and joy. Several Goldin images show two people embracing, locked in a kiss, clinging to one another in the pursuit of passion, like prospectors dowsing for water beneath arid ground.
In other words, Goldin is an ideal artist to feature in a show looking to decode the mysteries of human sexuality.
Correction: An earlier version of this article misidentified Nan Goldin as the character Viv. Though that character was based on a young Nan Goldin, it was played by actress Adelind Horan. Goldin makes an appearance as an unnamed patron at the bar.