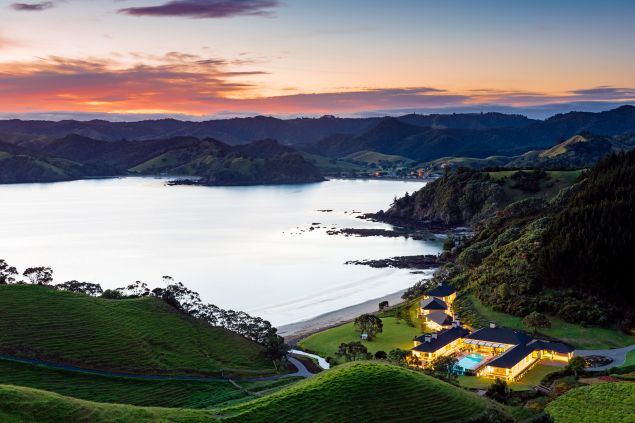 You don't have to be on the royal tour to enjoy a trip Down Under. Sure, that means you won't get to try Meghan Markle's homemade banana bread or watch kids playing with Prince Harry's beard, but if you choose wisely, you can still channel your inner majesty at an over-the-top, über-secluded New Zealand resort.
That resort would be Helena Bay Lodge, which opened in November 2016. Stretching across nearly two miles of coastline, with four private beaches, it encompasses 800 acres on the east coast of the North Island and hosts a highly limited number of guests at a time, so it's ideal for those in need of a little extra privacy. (Perhaps the Duke and Duchess of Sussex should consider a visit if they can squeeze in any R&R.)
A fire pit is crucial.
The latest draw to the lavish resort arrives this winter in the form of a private yacht (you know, so guests can live their best Leo life). But that's just one of the many perks on offer at the lodge. Here's everything else you need to know.
Subscribe to Observer's Lifestyle Newsletter
You kick off your trip on a private chopper.
Guests usually reach the 800-acre resort via a 40-minute private helicopter ride from Auckland International Airport. The chopper in question is Helena Bay Lodge's personal Augusta Westland AW109S Grand, because #luxury.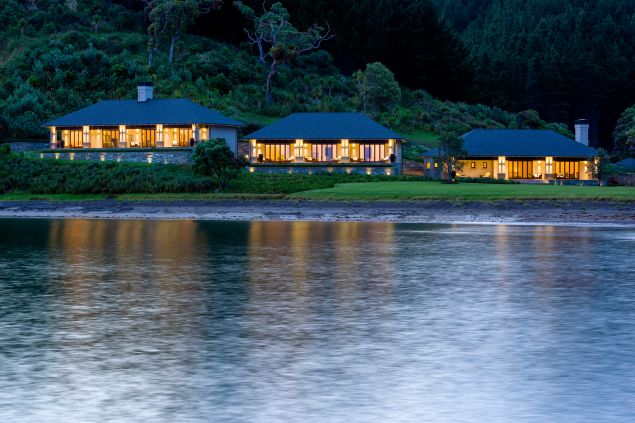 Don't worry about running into anyone.
Only five couples (10 people total) can stay at the resort at one time. It has just two guest beach villas—one with three individual suites and the other with two suites. Or, a private group can rent out the entire lodge. There's also a main house, which is composed of a library, formal and casual dining areas and a gym. It's all very Goop-y, with a Turkish sauna and a massage room. Outside, you'll find fire pits and a heated 25-meter swimming pool.
The staff does their homework. Upon arrival, guests will find walk-in closets already equipped with Wellington boots in their shoe sizes, in addition to backpacks and binoculars. The suites also feature both wood-burning and gas fireplaces and private balconies. The bathrooms are outfitted with mosaic tiling, Christian Fischbacher bathrobes and Molton Brown products.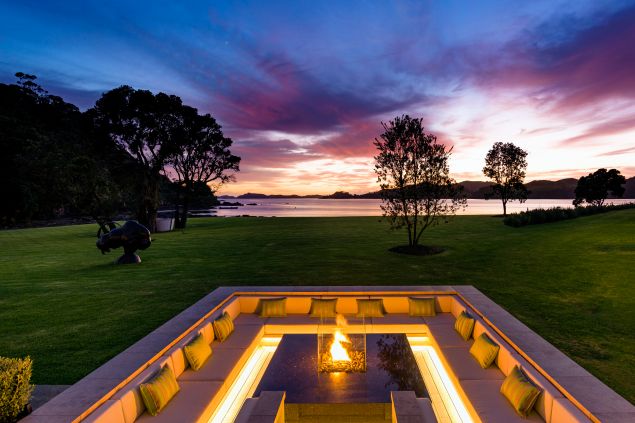 Yes, it will cost you. 
Prices range from $1,490 per night in the low season to upwards of $5,625 a night in the high season.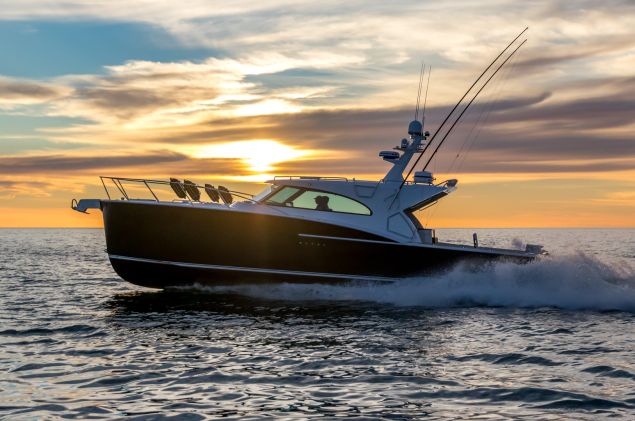 But a new yacht will drop anchor soon. 
Helena Bay Lodge's newest over-the-top amenity, a customized private yacht, arrives in February 2019. Named RuRu (after one of New Zealand's native birds), it boasts various lounging and dining areas, day beds and two bathrooms, and it's only available to guests of Helena Bay (but not for overnight stays). Guests can book a sunset or daytime cruise, plan a private dining event or schedule diving and fishing excursions.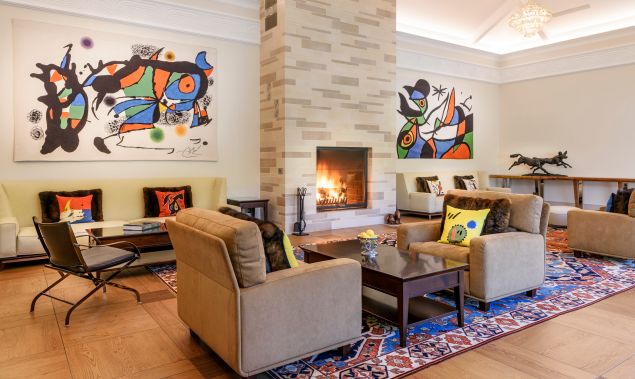 There's also wine—and more helicopters. 
Oenophiles can book a private helicopter and fly to a wine tasting at either the Cable Bay or Man' O War Estate vineyards, where they'll have lunch and meet the winemakers. The chef crafts a menu based on custom wine pairings, and if you're not sufficiently sauced by the end of your meal, you can buy a bottle to bring back to your suite.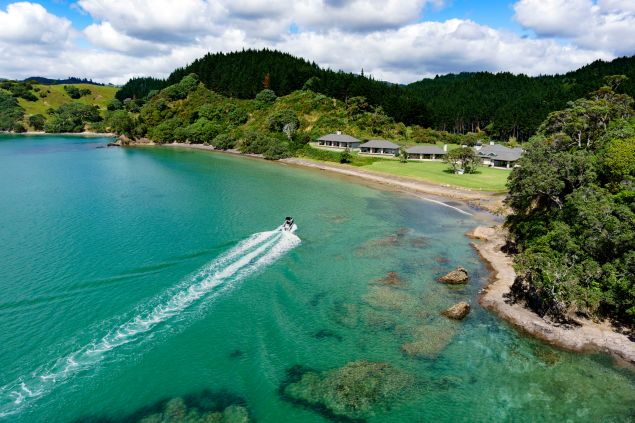 Lord of the Rings fans should start saving up now.   
Before Game of Thrones die-hards infiltrated Dubrovnik in Croatia en masse, Lord of the Rings enthusiasts made the trek to New Zealand—and the fan base just keeps growing. Helena Bay Lodge offers a four-person immersive excursion that is an LOTR lover's dream, but it will cost you more than just a gold ring—$17,805, to be exact.
The "Middle Earth, Fly + Dine" experience includes a helicopter tour of the Hunua Ranges, Hauraki Plains, the Aranui Cave and Waitomo Caves; a private tour of Hobbiton, complete with lunch and the chance to see the remnants of the Lord of the Rings trilogy and The Hobbit movie sets; and another chopper jaunt to Waiheke Island for a three-course dinner and wine tasting. Consider it the perfect coda to the ultimate fantasy getaway.