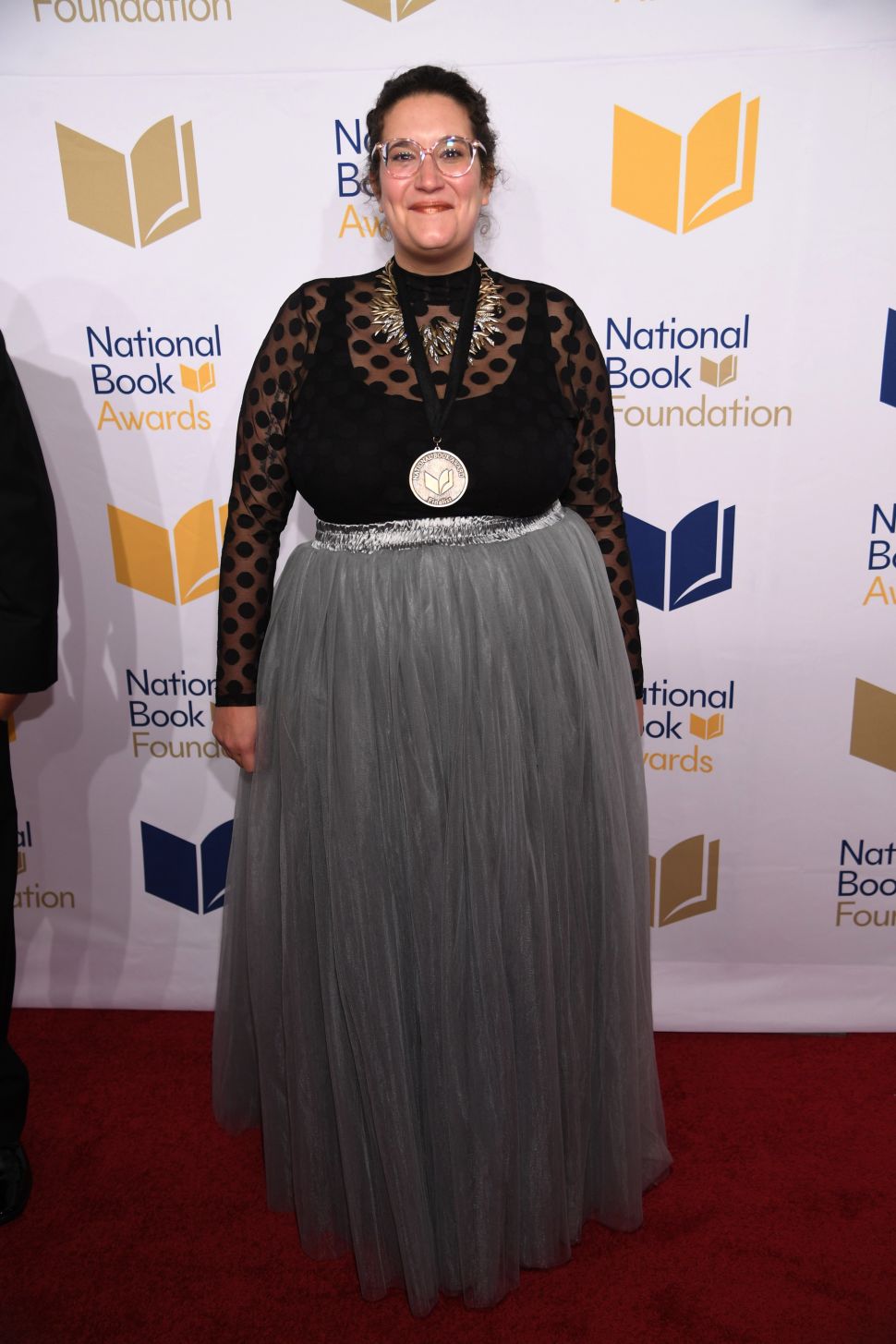 Her Body and Other Parties, the acclaimed collection of absurdist horror stories by Carmen Maria Machado, is getting the TV treatment after FX beat out the competition to win the rights to the book. Machado will serve as a producer on the show, described as a "feminist Black Mirror with fairy tale themes."
When Machado's Her Body and Other Parties came out in 2017, she was a relative unknown in the publishing world. The book's strangeness and sensuality instantly made it a critical and commercial smash, and it went on to win the National Book Critics Circle's John Leonard Prize, the Bard Fiction Prize and many others.
Each short story in the collection is a sinister spin on a fairy tale (e.g., "The Green Ribbon," "The Little Mermaid"), but Machado has a way of making outlandish fantasies seem genuinely ominous.
Subscribe to Observer's Entertainment Newsletter
In keeping with the format of the book, which features self-contained short stories, FX's adaptation will be an anthology series. Gina Welch—who previously wrote and produced for FX's Feud: Bette and Joan (the first installment of FX's Ryan Murphy anthology series)—is writing the show and serving as its executive producer along with Imagine TV's Brian Grazer, Francie Calfo and Samie Falvey.
Of particular interest is the centerpiece tale in Machado's collection, an anomaly that takes on popular television narratives. "Especially Heinous" reimagines nearly 300 episodes of Law & Order: Special Victims Unit. Wrote Parul Sehgal in her New York Times review of Machado's book, SVU is "arguably the dominant fairy tale of our time, with its ritualistic opening riff, the women in distress, the tidy resolutions."
How the heck is FX going to make an episode of TV based on experimental short fiction that repurposes hundreds of episodes of another TV show? No idea, but we can't wait to find out.