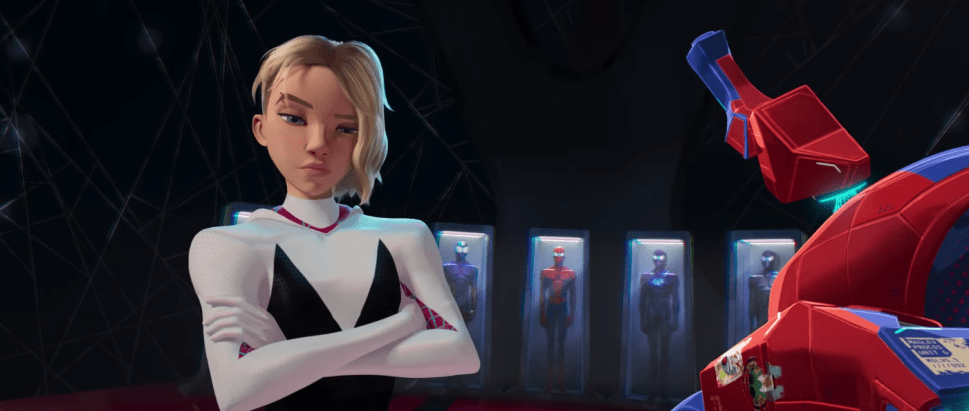 Last weekend, my mom and I were chatting over brunch and two glasses of mimosa when the bartender flipped on the flat-screen above our heads and pressed play on Mulan, the Disney classic. We lapsed into happy silence as we watched the titular heroine steal away from her family in the dead of night and arrive at camp for military training, all the while failing hopelessly at acting like a tough guy.
"Isn't it funny," I said, giggling and slightly tipsy, "how animated movies evoke feelings in us, even though they're just colors and shapes made to sort of resemble human beings? Like, we're so easily tricked!"
The new trailer for Spider-Man: Into the Spider-Verse, which hits cinemas Christmas Day, has successfully tricked me into being attracted to another cartoon character, namely an alternate-universe iteration of college student Gwen Stacy, a.k.a. Spider-Woman, who is voiced by Hailee Steinfeld.
Subscribe to Observer's Entertainment Newsletter
Lusting after drawings is a common occurrence among the human species; our primitive lizard brains can't help but be stimulated by a nice voice and some well-realized features. Spider-Gwen, however, is particularly core-shaking to me because of how much her character looks like a girl I'd meet at a Snail Mail gig in Ridgewood.
Her whole vibe—but especially her cute blonde undercut—makes me suspect that Spider-Verse screenwriter Phil Lord meant to attack me and me in particular.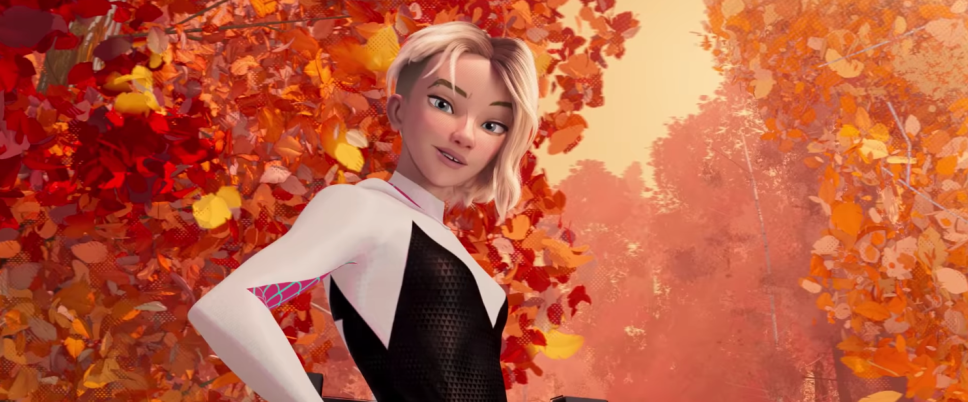 And let it be clear: It's lazy and boring and outdated to project sexuality onto cartoon characters, which is not what I'm doing. I'm just saying Gwen Stacy is hot.
Unfortunately, since she is Peter Parker's canonically straight and doomed love interest, there's probably no way cartoon Gwen would ever let me take her out for Kombucha cocktails, but due to the fact that she's also not real, I guess I'll get over it soon.
But still! It is so rude how hot she is in this trailer! She plays the DRUMS for god's sake!
We have seen literally dozens of versions of the Spider-Man story and have no idea what's in store for animated Gwen in this movie. But until it premieres we have  this excellent teaser—and that face.