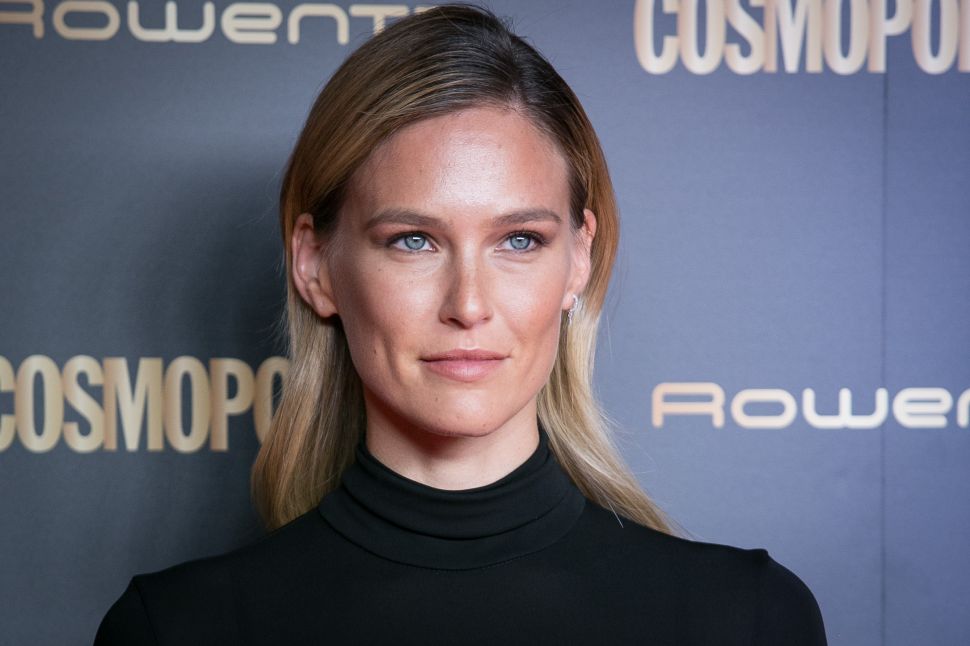 A brief advertisement entitled "freedom is basic," starring influential Israeli model Bar Refaeli and released on Monday by Hoodies, an Israeli apparel brand based in Rosh HaAyin, is receiving resounding castigation for its racist, retrograde and Islamophobic content.
In the video, Refaeli is shown with most of her head and hair covered by a black niqab, a garment traditionally worn by Muslim women in the interest of modesty. Across Refaeli's face is splashed the question "Is it Iran here?" in Hebrew. Refaeli rips off the garment and tosses her blonde hair, revealing a red, white and blue sweatshirt and jeans, while in the background a song with the lyrics "It's all about freedom / finally breaking the chains" plays. "Freedom is basic. Hoodies." Refaeli says.
The incredible volume of outraged condemnation in response to the video, which has been viewed almost 67,000 times on YouTube, prompted Refaeli and Hoodies to delete their respective promotional posts on Instagram; the official Facebook page for Hoodies has also been removed.
Subscribe to Observer's Lifestyle Newsletter
Thinking of the hijab or niqab as garments that contribute directly to women's oppression is one of the most toxically persistent misinterpretations of Muslim tradition made by those in the West and elsewhere.
The Hoodies advertisement, which was evidently made with no consideration of the independence of niqab-wearers, or any interest in the meaning and significance that modesty has to a Muslim woman, was ironically intended by the brand "to call out racism and bigotry and support freedom," according to the Jerusalem Post.
But it's hard to see how anyone would have thought this message would be interpreted as uplifting. In fact, the ad is so transparently misguided, it leads us to wonder: was this genuinely released in good faith, or following the old (and questionable) adage, "any press is good press?"