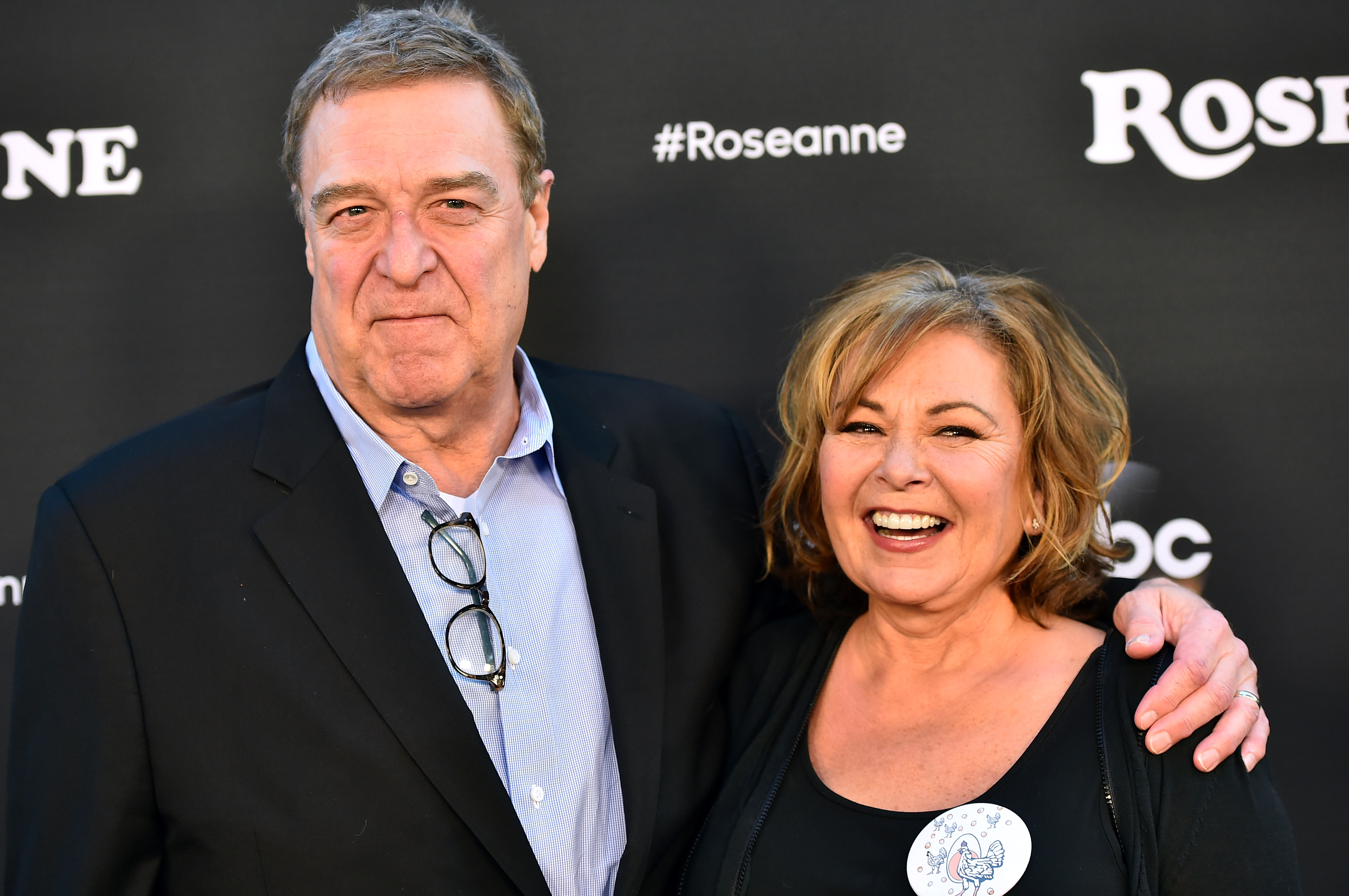 ABC could have never predicted the jaw-dropping numbers Roseanne would rack up after its television return earlier this year, though some have debated whether or not the network could have seen trouble coming from its creator and star. Roseanne Barr has a track record of controversy, and when she posted a series of racist tweets directed at former Obama aide Valerie Jarrett in May, ABC moved quickly to fire her and cancel Roseanne. But that, as we know, was not the end of the story.
ABC is hoping to keep the momentum going sans Barr with The Conners, a spinoff that will not include her character. But while fans are gearing up for a reunion with one of TV's most famous families, co-star John Goodman says it's not the same without her.
"She is missed, definitely," Goodman said on Jimmy Kimmel Live Monday night. "After that many years, it's like a family. Last year was so miraculous and so unreal that when it went away it was almost like a dream."
Subscribe to Observer's Entertainment Newsletter
The actor had previously come to Barr's defense in the wake of the scandal, telling the U.K. paper The Times over the summer, "I know for a fact that [Barr] is not a racist." Tim Allen has also publicly defended Barr after she posted the tweets.
During his appearance on Jimmy Kimmel Live, Goodman thanked Barr for The Conners, as she agreed to waive several creative and financial rights to allow ABC to move forward with the new series. "She gave up a lot so that people could work," he said. When asked if her exit would be addressed in the show, Goodman acknowledged it would but did not go into specifics. "Same family, minus mom," he said.
The Roseanne revival premiered to a staggering 18 million-plus live viewers, prompting a congratulatory call from President Trump, and averaged nearly 13.5 million live viewers throughout its season. We'll see soon if The Conners, set to premiere October 16, will be able to match those impressive numbers.