Justin Bieber's never-ending search for a permanent Los Angeles home still isn't over. However, the newly married (we think) pop star and former monkey owner has made a potentially long-term decision about his West Coast housing situation.
According to TMZ, Bieber just signed a new lease in the San Fernando Valley. It's a surprising choice given that it's a bit farther away from all the Beverly Hills homes he's inhabited in the past. But perhaps his new wife, Hailey Baldwin, inspired him to put down roots somewhere, as he's apparently been hanging out in a hotel again.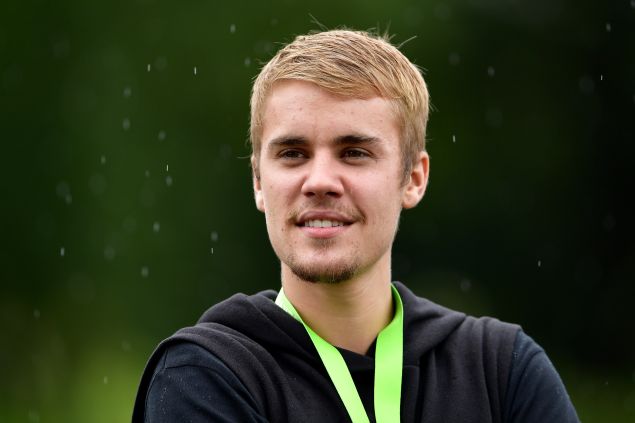 Bieber's new Mediterranean-style temporary abode is reportedly setting him back nearly $100,000 a month, so it must be quite the place. We don't have much information on it, other than that it's newly renovated, spans approximately 6,000 square feet, and contains four bedrooms and seven bathrooms. It also offers lakefront views, though it's not entirely clear of which lake.
Subscribe to Observer's Lifestyle Newsletter
The singer's home troubles started back in 2014, with that egging incident in Calabasas that resulted in more than $20,000 worth of damage, misdemeanor vandalism charges, and anger management classes (it coincided with his DUI in Miami). Afterwards, he moved into a rented Beverly Hills penthouse where police were called, then into a rented Hollywood Hills mansion that was part of a lawsuit. Bieber eventually became a semi-permanent resident at the Beverly Hills Hotel, which is probably how he accrued his lifetime supply of hotel slippers, which he wears pretty much everywhere.
But he grew tired of the hotel life, and news surfaced last year that he was looking to rent another Beverly Hills home. In the least shocking turn of events, residents of the ritzy enclave were not here for another Bieber situation, and reportedly banded together in an attempt to block the pop star from residing within the 90210 zip code. The Canadian singer prevailed, however, and managed to lease a $55,000-a-month pad there anyway.
Last we heard, Bieber was on the move again, and had his heart set on a $10.9 million Brentwood mansion in May 2018—that was two months after he broke up with Selena Gomez (again). By the summer, he was already engaged to Hailey Baldwin and apparently back at the Pink Palace. At least he's kept a good standing there, as we know celebs living in hotels doesn't always go smoothly (see: Lindsay Lohan at the Chateau Marmont).
The news about Bieber's San Fernando Valley rental follows recent chatter about his possible move to the land of Tim Hortons, as he's reportedly purchased a $5 million, 101-acre house in his Canadian hometown, Ontario.