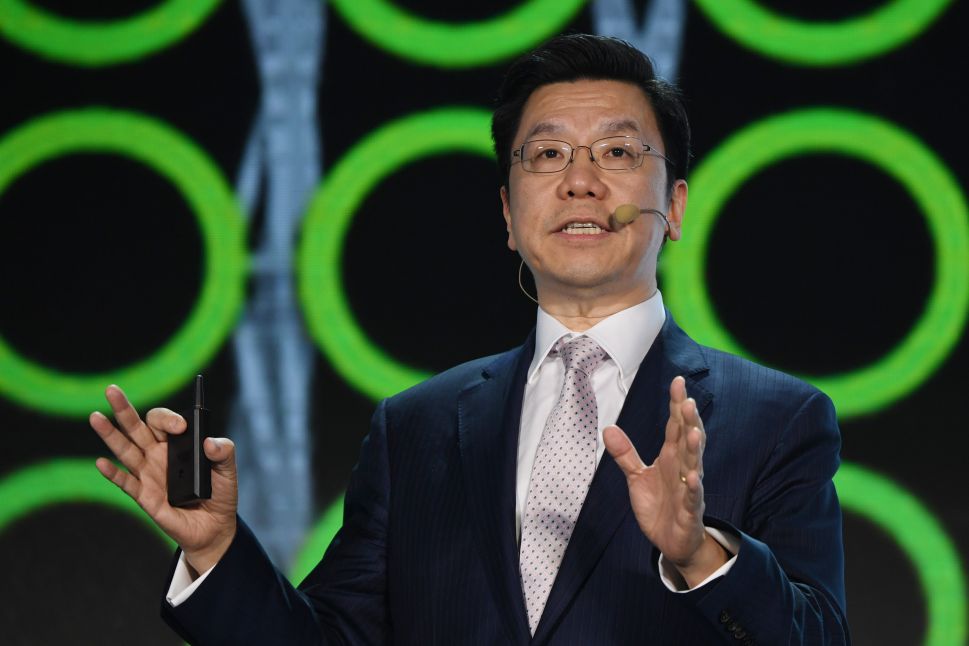 Kai-Fu Lee, the former president of Google China who left the search giant in 2009 and has since worked on the forefront of China's tech scene, doesn't believe that Google has a good chance of making a comeback in China. In fact, he wouldn't advise any U.S. tech company to expand into China at the moment—and vice versa—because the two countries have evolved into two "parallel universes" with entirely different market conditions and business rules.
That is one of the key takeaways from Lee's new book, A.I. Superpowers: China, Silicon Valley, and the New World Order, an in-depth discussion about the present and the future of artificial intelligence; where China and the U.S. stand in the game; and what the two countries need to know about each other.
Lee is a rare executive in the tech community who has first-hand experience in both the U.S. and China. He was born in Taiwan but grew up in Tennessee. In 1988, at the age of 26, Lee developed the world's first speech recognition system as part of his doctoral study in computer science at Carnegie Mellon University. After a brief stint in academia in his late 20s, Lee went on to work in engineering and executive roles at Microsoft, Apple and Google for over a decade.
In 2006, he led Google's first (and only) expansion effort in mainland China. Although the Chinese-version of the search engine only existed for four years before exiting the market completely, the brief expatriate experience in Beijing marked a turning point in Lee's career.
In 2009, a few months before Google shut down its China branch, Lee left the company to found Sinovation, a Beijing-based venture capital firm aiming to discover China's own tech giants of tomorrow. Since its founding, Sinovation has incubated 57 "unicorns" (startups valued at over $1 billion) across media, e-commerce, education, digital payment and robotics.
Subscribe to Observer's Business Newsletter
Lee has no plans to return to the U.S. anytime soon. But in recent weeks, he was seen at conferences in San Francisco and New York promoting his new book and talking to American tech leaders about China.
In an interview with Observer last month, Lee shared his observations on China's rapidly growing yet often misunderstood tech scene, discussed its strengths and challenges, and explained why he thinks Silicon Valley's "overly gentlemanly" world won't stand a chance if there is ever a face-off between the U.S.' and China's tech sectors.
What misunderstandings do you think Americans typically have about Chinese tech companies?
Having worked in both countries, I can see there are two very strong superpowers emerging. Some people think of China as a competition to the U.S., but the two markets are more like parallel universes; they are different but equally powerful. I think they should be aware of each other. That's one of the reasons I wrote this book.
I'm also concerned that a lot of Americans see Chinese companies as copycats, or even infringers of intellectual property. But China has legitimately created its own A.I. industry from the private sector, and there are many practices that are worth studying by American entrepreneurs and business schools.
But don't some of China's popular tech products look a lot like modified version of Silicon Valley's inventions?
Like what?
For example, Tencent's messaging app WeChat looked very similar to WhatsApp when it first came out.
Well, they were introduced to the market around the same time, actually. And today, WeChat is a much better product than WhatsApp.
(WhatsApp was released in January 2009. WeChat was launched in January 2011.)
My point is, China has gone through multiple phases. Yes, there was a time of pure copycatting. But during the WeChat phase, it was more like looking around and integrating all the ideas [entrepreneurs] see, including their own, and then rapidly turning those ideas into a great product.
Today, when we look at the best tech products in China, such as Toutiao (a news and information content platform) and Meituan-Dianping (a restaurant review and food delivery service), they are 100 percent Chinese innovations, not copycats.
The reality is that Chinese companies are innovating as much as the American ones, although I do think that the Chinese culture does not frown upon copycatting as much as Americans do. But that is more of a cultural issue, not a business one.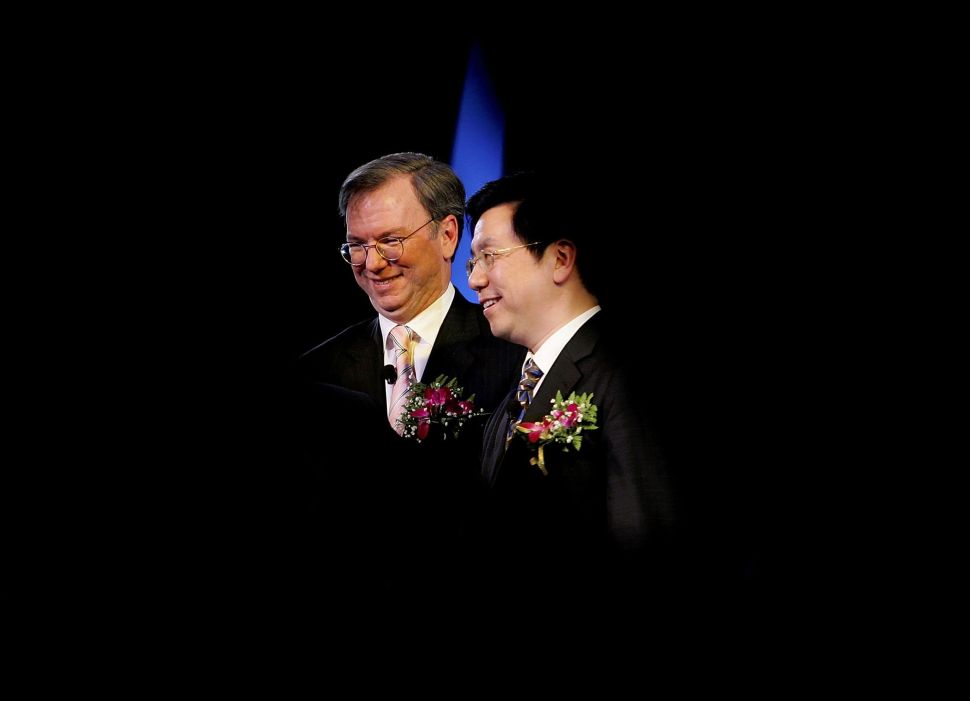 In your book, you raised an argument that China will surpass the U.S. in A.I. innovation because China has advantages in four areas: a lot of data, hardworking entrepreneurs, smart A.I. scientists and a good policy environment. I'm most interested in the last one. How is China's policy environment better than America's for A.I. innovation, and innovation in general?
The easiest way to look at it is the example of autonomous trucks.
Self-driving trucks need to be tested on highways before running on local roads, because highways are safer and more predictable. In the U.S., the truckers' union (International Brotherhood of Teamsters union) lobbied Congress (in 2017) to block the testing of autonomous trucks over fears of job losses, whereas in China, the government actually built a highway specifically designed for testing self-driving vehicles (with sensors installed beneath the roads) to facilitate the project.
So, you tell me which one is going to be ahead of the game? It's true that the U.S. has a leading position in technology right now, but if the government policy doesn't allow you to test self-driving trucks on highways, you are never going to launch them to the market.
But could it work the other way, too? Suppose Beijing's policies are against tech all of a sudden, there would be very few chances to advocate for change, right?
The Chinese government is what I call a techno-utilitarian government. They are very practical about letting new technology launch first, and if things go wrong, they go out and regulate.
The American approach tends to be: Let's debate everything and try to pass a law, and then we will figure out what happens after that. 
A technology-friendly government will give China an advantage. Obviously, if you make a technology-friendly policy to facilitate something disastrous, it could backfire. But, in the meantime, China is very fast at and capable of pressing the breaks. Take cryptocurrency as an example. The government kind of let it fly for a while, and when it seemed to be going off the rail, the government shut down all crypto exchanges (in September 2017).
China's ride-sharing giant, Didi Chuxing (which absorbed Uber's China business in 2016), recently came under fire after a Didi driver raped and murdered a female passenger. It was the second such killing involving Didi this year. The news reminded me of similarly tragic incidents at Uber in its early days. Do you see such incidents as an example of China's young, fast-growing tech startups repeating the American path in some way?
No. I think startups make mistakes and they learn. For example, in the early days of YouTube, it allowed pirated content; that's actually how they beat Google's video platform. But after Google bought YouTube, it got better at complying with copyright laws.
You know, I wouldn't overly extrapolate from these individual incidents. I don't think it's valid to define a company this way.
But the public doesn't see things that way. These may be one-time incidents, but that's how people shape their opinions about a company.
That's right. Running a company is a difficult job. That's why CEO is a job that A.I. can't replace (laughs).
Let's imagine a case where a Uber autonomous vehicle accidentally kills someone crossing the street. Obviously human drivers can make the same mistake. Suppose that the probability of a human driver killing a street-crosser is five out of a million, and the probability for an autonomous vehicle is four per million. If that's true, that shows autonomous vehicles are safer than human drivers. But if media chooses to amplify only the four accidents the autonomous vehicle might cause, it will slow down the deployment of all autonomous vehicles.
So, I think media sensationalism without considering the big picture is a potential barrier for tech innovation in any country.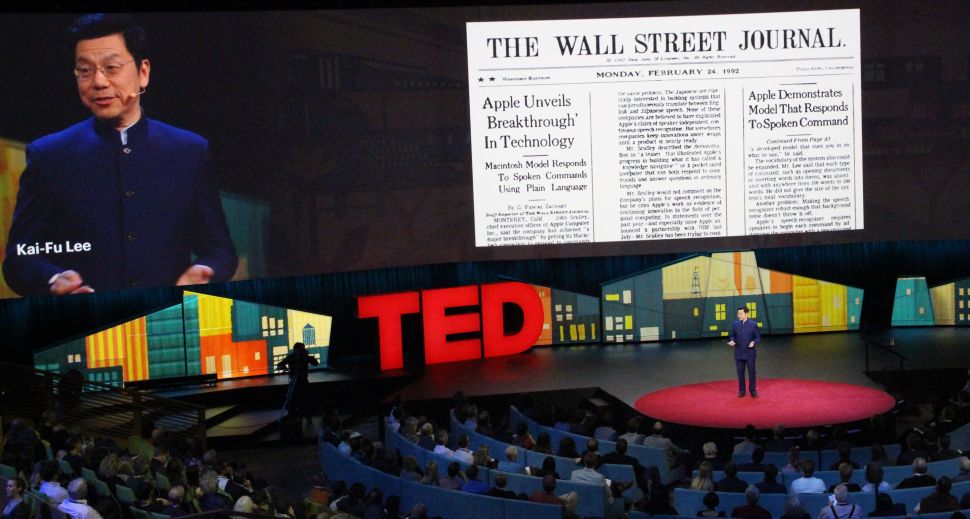 How would you describe entrepreneurship in China? How do people run companies there?
Chinese entrepreneurs are incredibly tough and hardworking. You often see one person leading a company on all fronts and drives everything top-down.
Also, the competition is tough, so they have to sharpen everything constantly to get it perfect.
American entrepreneurs do the easy, high-level stuff. For example, Yelp and OpenTable. They exist on only one layer of the restaurant industry. They don't want to go down one level and get the food to customers. But Meituan (which started out in 2010 as a service offering restaurant reviews and coupons) did the hard work; they hired 600,000 people to deliver food on electrical mopeds and kept the delivery cost as low as RMB 70 cents per order. Meituan completely changed the way people eat in China, because they can deliver food to your home in under 30 minutes, including cooking time, with essentially zero delivery charges.
That's how the company created a huge demand and earned a gross revenue in just a few years, and went public at a $60 billion valuation.
American entrepreneurs aren't willing to do the hard, dirty work. OpenTable, Groupon and Yelp don't have the power to change people's habits. All they do is provide small conveniences, small information portals so that they can monetize a little bit of people's eating [and] spending habits.
What can American entrepreneurs learn from their Chinese counterparts?
First, I think they have to accept the fact that there are other forms of entrepreneurialism outside Silicon Valley. If you believe there is only one form of entrepreneurialism, that will prevent you from learning anything.
More specifically, I think American founders should learn to appreciate fast execution. You can choose to take the time to build a perfect project, but there may be companies out there that are faster in execution that will end up eating you alive.
And lastly, I think there is value in sweaty, ugly operational work. American entrepreneurs, in general, don't value operational excellence, but business optimization is as important as creativity. Take Taiwan's semiconductor companies as an example. They are as valuable as Intel and other American semiconductor companies, but to Intel, what they do is just grunt work. "We invented this stuff, and you guys are just doing repetitive, dirty work," Intel would say. But dirty work is worth just as much as your work. So, I actually think American entrepreneurialism is potentially going to be endangered, at the very least not perfectly optimized, if they continue to just cream the top layer of the tech industry and let other people do the grunt work.
I think it's time to recognize and understand the entrepreneurialism that has risen in China. It might not be as glorious as Steve Jobs or Elon Musk, but it creates powerful, valuable companies. And those companies have changed people's lives for the better.
American companies don't challenge each other as much as Chinese companies do. America is a gentlemanly place. It's like a nice neighborhood where you live in your house and I live in mine; we pay each other a visit sometimes and eat together; we compete occasionally, but generally we corporate.
Do you see China eventually getting there?
Never in a million years.
Lastly, I want to ask you about Google's re-entry plan in China. You led its first China attempt a decade ago, but it didn't work out in the end. What do you think of Google's chance of success this time?
I think it will be very, very difficult. The existing internet giants in China have a very strong foothold in the market. Also, like I said, the "parallel universes" represent very different sets of user habits and software utility. It's not just Google. Right now, it is as difficult for any American company to go to China as for any Chinese company to come to America. I'm not going to predict doom for [Google], but it is tough.