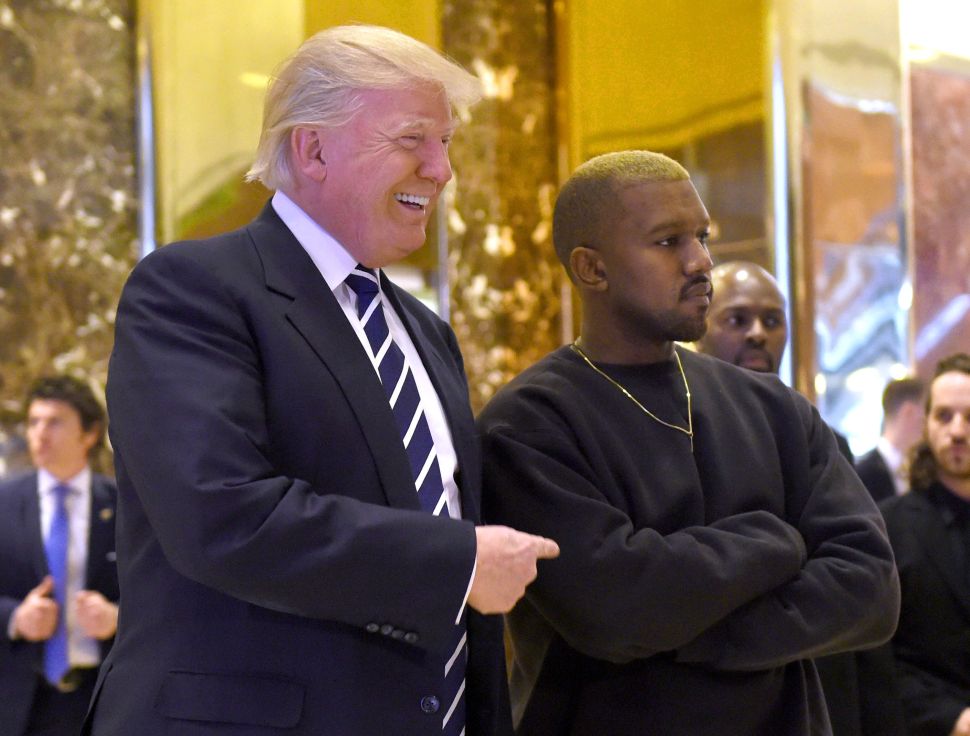 In his latest blow to Jeff Sessions, President Trump said he was willing to overrule the attorney general on prison reform.
"If he doesn't [agree], then he gets overruled by me because I make the decision. He doesn't," Trump told Fox and Friends on Thursday morning. "There has to be a reform. It's very unfair to African-Americans, it's very unfair to everybody and it's also very costly."
The swipe at Sessions followed praise showered on rapper Kanye West. The two will meet at the White House later today for the signing of the Music Modernization Act—legislation which turns over more royalty revenues to musicians and artists. Trump and West will have lunch to discuss prison reform, among other topics.
Subscribe to Observer's Politics Newsletter
"I like [Kanye] a lot. … He's a very different kind of a guy and I say that in a positive way," Trump said on Fox. "Those in the music business say he's a genius and that's okay with me."
The two showmen have developed chumminess over the past two years, while Trump and Sessions' relationship has grown increasingly tenuous since the attorney general recused himself from the Russia investigation. The president has publicly sought to humiliate Sessions, both behind closed doors and before cameras.
"I don't have an attorney general," Trump told Hill.TV last month.
The Washington Post reported on Thursday that Trump recently spoke with the attorney general's own chief-of-staff, Matthew Whitaker, about potentially stepping into Sessions' role.