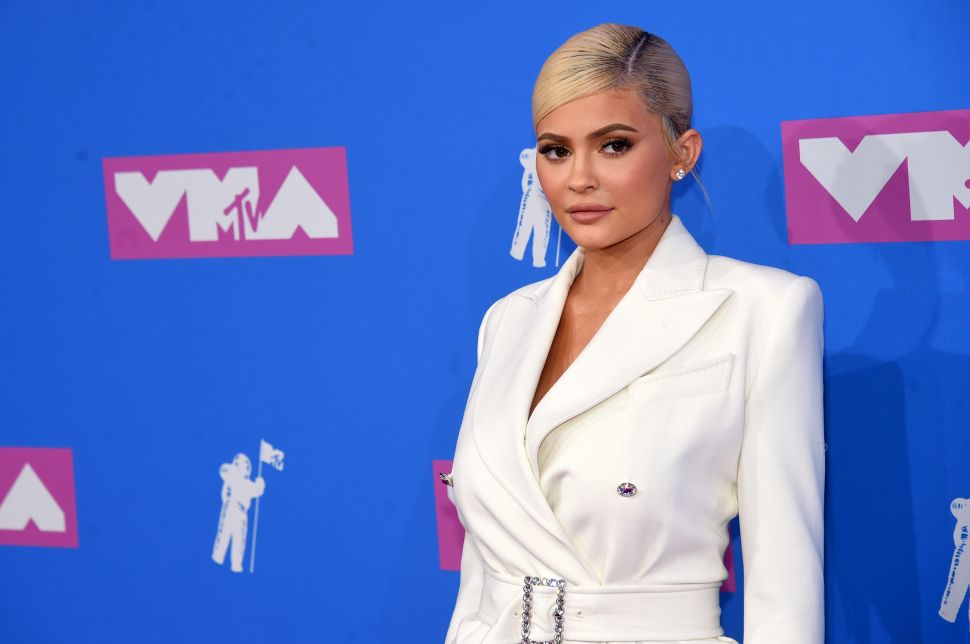 A lawsuit filed Monday in federal court alleges that Kylie Jenner, in conjunction with her makeup brand Kylie Cosmetics, knowingly stole a product and its name from a company called Sheree Cosmetics.
Whether or not the suit is justified or the similarities are the result of a case of parallel thinking, the two items seem to have a lot in common.
According to Sheree Cosmetics attorney Anthony M. Verna III, the item in question, a Kylie Cosmetics eyeshadow called "Born to Sparkle," was copied directly from a Sheree Cosmetics palette of the same name that had been released 10 months before Jenner's product.
Subscribe to Observer's Lifestyle Newsletter
"We feel the need to protect our business," Sheree Cosmetics founder Tiffany Herrmann told DailyMailTV. "We worked really hard for it, and we just want to make sure we protect Sheree Cosmetics and our ideas. If you are an entrepreneur and you have an idea, and someone else takes that, stand up for yourself. I am a self-made woman, and I just want to make sure everyone understands you need to keep an eye on your business and protect it at all costs. You need to take a stand."
Jenner has yet to comment on the allegations, but earlier today the young mogul and mother posted an Instagram story teasing the release of new Kylie Cosmetics liquid lipsticks and liners coming out Friday.
This isn't the first time Jenner has been accused of copying without crediting. Last year, for example, designer Tizita Balemlay of the indie clothing brand PluggedNYC said that Jenner ripped off the designs of its two-piece camo sets and swimsuits for her own collection.