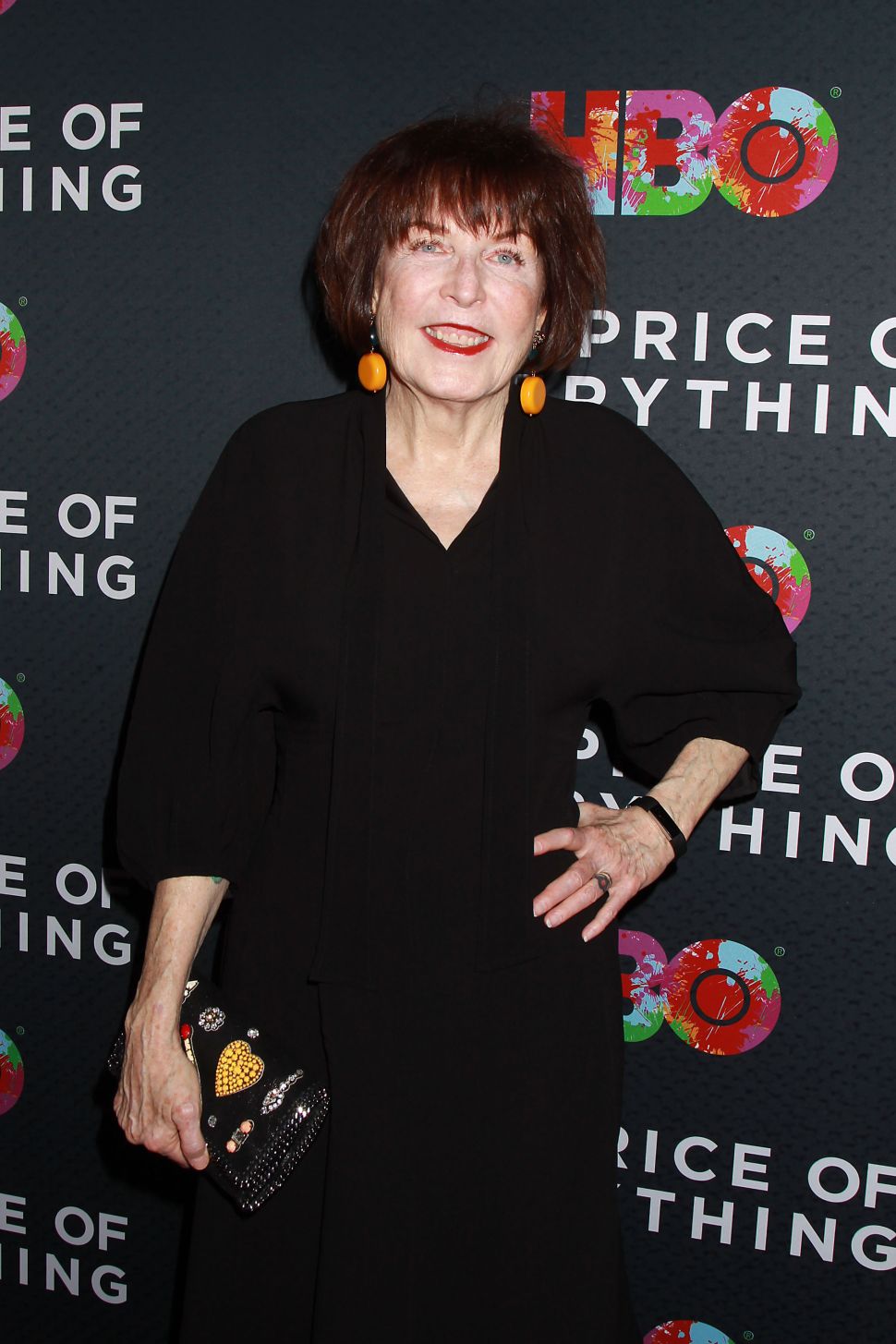 On a recent evening in New York, the Museum of Modern Art was looking more like a Lower East Side dive bar. This effect was accentuated by the fact that its guests that evening—attendees of the premiere and after-party for the new documentary The Price of Everything—were fairly tipsy.
An exception was Sotheby's very serious executive vice president, Amy Cappellazzo, whose job it is to make sure the richest people in the world get priceless paintings all to themselves. In her mind, museums shouldn't get exquisite works of art because they'll be stored in the basement and left out of view for most of eternity.
"Why would you want your work to go to a cemetery?" she scoffs in The Price of Everything. 
Subscribe to Observer's Entertainment Newsletter
Before the film screened, Cappellazzo shared some ideas about how to make museums better. "I think it's important that museums build arsenals of great collections, and this is one of them," she said, referring to the venue. "But I think the larger question is: What can museums do to build their digital audience? How do you let people have access to things when they can't physically get here? How do you allow people from far away to have an intimate relationship with the collection? Those are the frontiers that are most interesting."
The Price of Everything (playing in New York theaters now and premiering November 12 on HBO) follows the incredibly high-priced art market and the artists behind the scenes. At its core, the film is a love letter to painters like Marilyn Minter and Larry Poons, but it also addresses the insatiable drive to make money among the highest levels of the upper class.
After the film ended, the MoMA lobby was packed with boisterous creative luminaries, but the conversations weren't limited to the documentary or even to the art world in general.
"Oh, I love her to pieces," said Minter—there with her husband, Bill Miller—when I mentioned the writer Sarah Nicole Prickett. "She's the only academic I can tolerate."
The painter and photographer explained the process by which she produces hyperrealistic canvases of nude figures obscured by fogged-up glass. "Steam disappears fast, so I actually use frozen glass and it creates the illusion of steam," Minter said. "I shoot it, and then I make the painting in Photoshop with lots of cobbled-together negatives, and then I make layers and layers and layers of paint."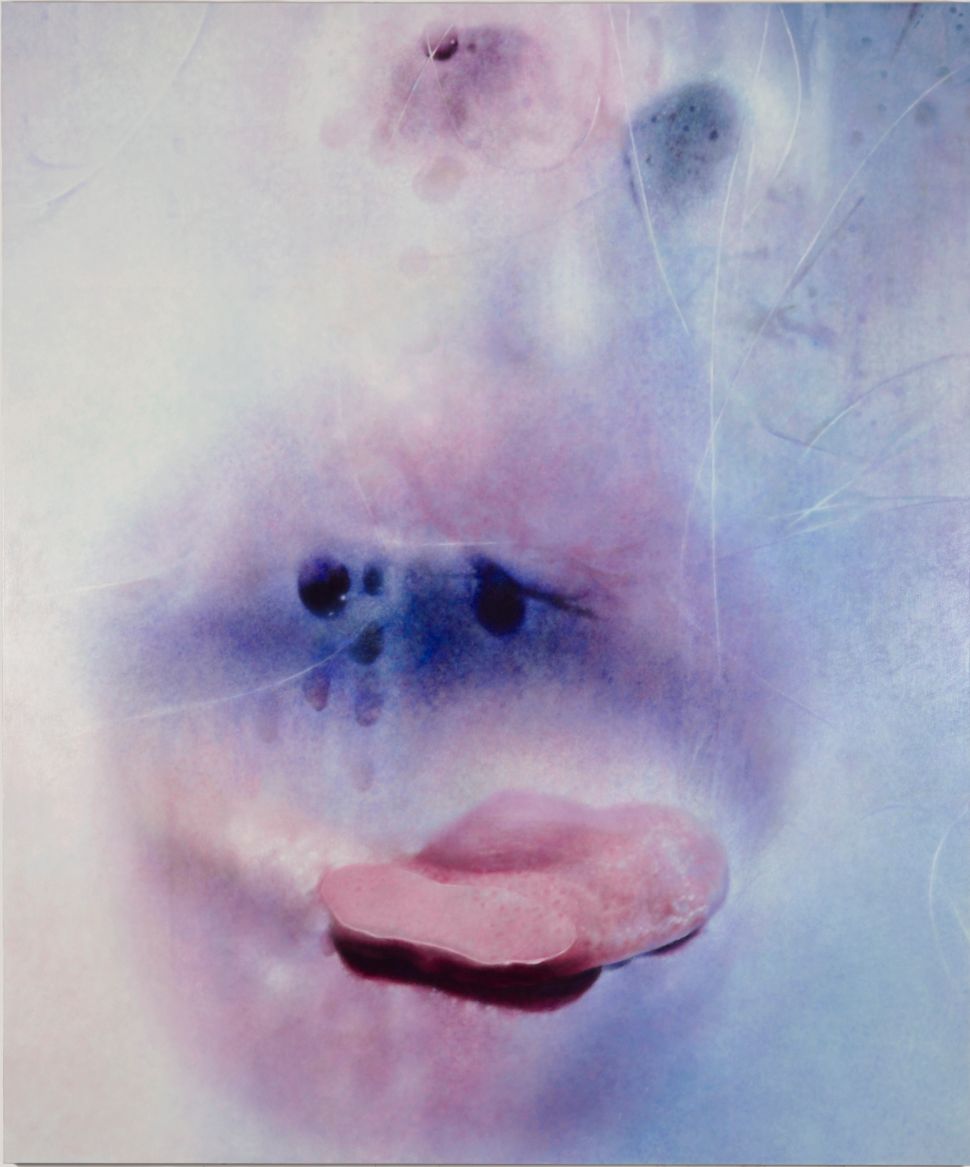 Minter had just shot some steamy portraits of Lady Gaga for a profile in The New York Times Magazine. When asked if she'd enjoyed collaborating with the singer and star of A Star Is Born, she replied, "She's lovely. She gave the entire crew a giant bouquet of flowers, and we're talking 20 people."
Poons, an abstract painter and the film's persnickety and delightful main character (he shuns the art world and is never at a loss for disparaging words), preferred to answer a question about his current projects with another question. "What do you mean? I'm standing here talking to you!" he cracked. But, more seriously, he added, "I've been painting since I was 18 years old. I'm not stopping."
Later in the evening, I found myself preparing a huge plate of food for famed literary journalist Gay Talese, known for his inimitable profiles of Joe DiMaggio and Frank Sinatra and the book The Voyeurs Motel. When I returned to our shared table, I asked Talese whether he knew what a Juul was. He didn't, but he had many thoughts on the smoking habits of writers.
"Before Bloomberg became the mayor I used to smoke," Talese said. "What I loved more than anything was a cigar. I've been to Cuba many times, and I've always smoked Cuban cigars, like the gangsters. I'd go to Gallaghers Steakhouse or Elaine's and I'd smoke a cigar. In the 60s you could smoke a cigar on an airplane!"
He continued, "But I never smoked cigarettes. I nibbled on cigarettes when I was writing a story, sure. But I never inhaled. I never puffed. I'm somewhat curious about them, but I never myself had one."
Would he like to try my Juul? "No, thank you," he said. Then, a little while later, he donned his white fedora and stepped away into the night.