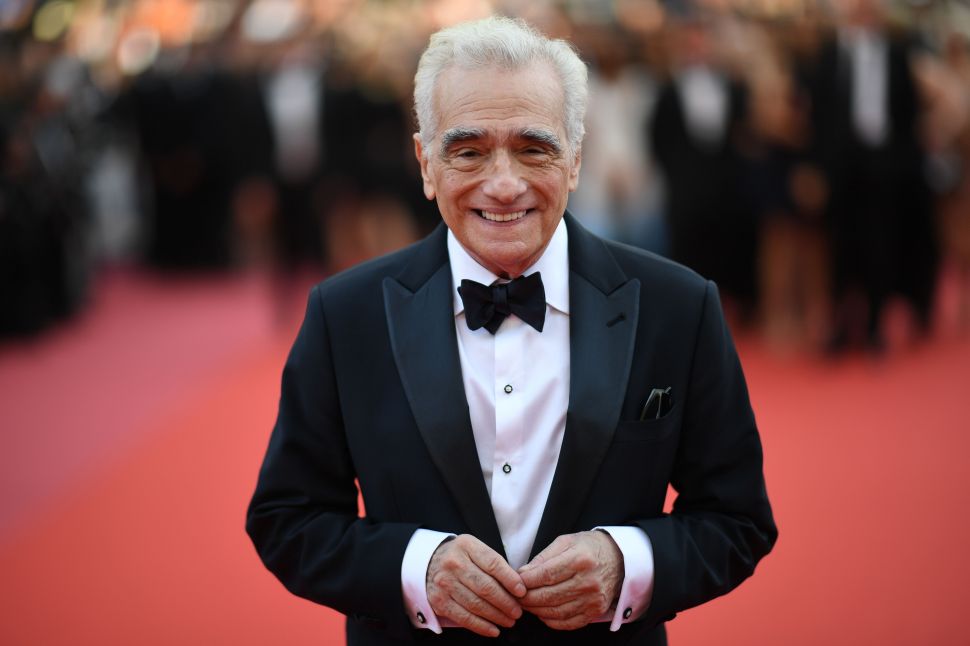 Martin Scorsese is one of the greatest living filmmakers we have. From Raging Bull and Goodfellas to The Departed and The Wolf of Wall Street, his credits as a master director with a keen eye for corruption and guilt are unimpeachable. Unfortunately, we haven't seen his gifts at work for a few years now; his last directorial effort, Silence, came in 2016. As such, audiences are eager to see a Scorsese original back in the limelight.
So what has the cinematic maestro been up to over the last two years? Here are the big projects on the horizon for the director.
Of course Netflix (NFLX) jumped at the chance to work with the A-list director when it presented itself. But the deep-pocketed streamer may not have realized exactly what it was getting into—The Irishman's budget has ballooned to a rumored $150 million-plus thanks to costly de-aging CGI work.
Why the need for such expensive visual effects? Because Scorsese is getting the old crew back together for this hyped gangster epic. Robert De Niro, Al Pacino, Harvey Keitel, Joe Pesci and a few other familiar faces will all be joining forces to bring to life the story of Frank "The Irishman" Sheeran, a real-life mob hitman. Based on the 2003 book I Heard You Paint Houses, The Irishman will pick up with Sheeran—who claims to have been involved in more than 25 hits for the mob, including Jimmy Hoffa's disappearance—as an old man looking back on his life.
Subscribe to Observer's Entertainment Newsletter
Netflix is apparently rethinking its stance on theatrical releases (the streamer will occasionally give its originals a two-week cinema run, the minimum to qualify for Oscars consideration) in order to placate more top-tier filmmakers such as Scorsese. That means it's possible The Irishman could make its way into theaters, though Netflix will still want the majority of audiences to enjoy it from the comfort of their couches. Either way, it's great to have Scorsese back in the gangster genre with a roster of beloved veteran talent.
Killers of the Flower Moon
This historical crime drama has yet to kick into production thanks to the work needed on The Irishman, but is likely Scorsese's next project. It follows members of the Osage Native American tribe in the United States who are murdered under mysterious circumstances after oil is found on their land in the 1920s, sparking a major F.B.I. investigation involving an up-and-coming J. Edgar Hoover. Scorsese has always had an affinity for historical figures (more on that in a moment) and given the tepid response to Clint Eastwood and Leonardo DiCaprio's J. Edgar, the mercurial F.B.I. director seems ripe for another cinematic pass.
Unsurprisingly, DiCaprio is loosely attached to Killers of the Flower Moon, though it's unknown if he'd play Hoover once again. The heinous treatment of Native Americans at the hands of the U.S. government has long been a key topic in the eyes of Hollywood. Hopefully, however, Killers of the Flower Moon puts more of their perspective front and center as opposed to Jessica Chastain's Woman Walks Ahead, which fell prey to the white savior pitfall.
Killers of the Flower Moon is based on the 2017 book of the same name written by David Grann. Oscars-favorite Eric Roth (A Star Is Born) is penning the screenplay. Scorsese is reportedly hoping to begin filming in Spring 2019.
Roosevelt
We told you Scorsese loved himself some historical figures. Well there's hardly a more explosive one than former President Theodore Roosevelt. Quick, try to guess who is attached to star as the roughneck Commander-in-Chief? That's right, none other than Scorsese's golden boy, Leo. What can we say—DiCaprio is always on the hunt for an Oscar.
Roosevelt is meant to be a biographical drama about the man's life. Paramount snapped up the rights and set Scott Bloom to write the script. The former president lived a rich and full life complete with military experience and political prestige. He became the youngest president in American history at 42 and was renowned for his conservation efforts. In fact, DiCaprio had previously tried to get a Teddy Roosevelt project off the ground and is reportedly pretty invested in making sure this version makes it to the screen.
No start date has been announced but Scorsese fans shouldn't expect the film for at least a few years.