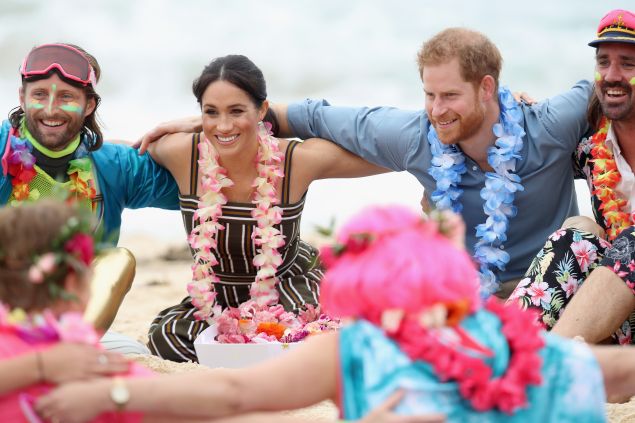 Current Duchess of Sussex and former Hallmark actress Meghan Markle really is staying true to her lifestyle blogger roots, even on the royal tour. She and Prince Harry are in Sydney right now as part of their 16-day official visit to Australia, Fiji, New Zealand and the Kingdom of Tonga, and Markle has already whipped up some homemade baked goods (her newly famous banana bread) and compared cooking notes with local chefs.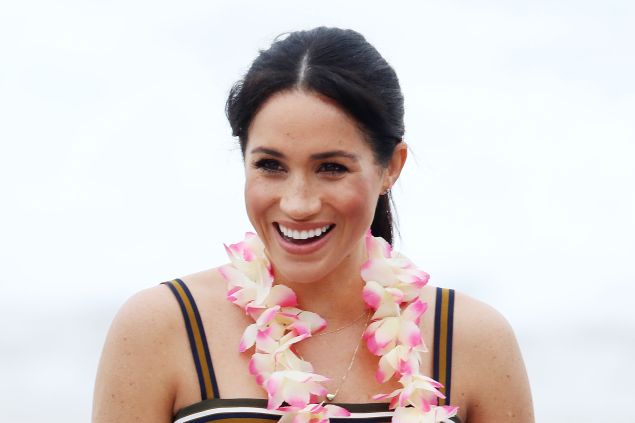 And now we know the pregnant Duchess is also keeping up with her favorite wellness activity, yoga. Markle reportedly chatted with local Charlotte Connell at Bondi Beach this week, saying that "pregnancy was like having yet lag" and that she did yoga in her room at 4:30 a.m. that day when she couldn't sleep.
We're not that surprised Markle is practicing prenatal yoga given that her mother, Doria Ragland, is a yoga instructor and that she previously told Best Health Magazine that "yoga is my thing," promoting the benefits of the exercise and participating in the truest blogger photo shoot of all time—it included countless images of the former Suits actress in an all-white athleisure outfit striking various yoga poses.
Subscribe to Observer's Lifestyle Newsletter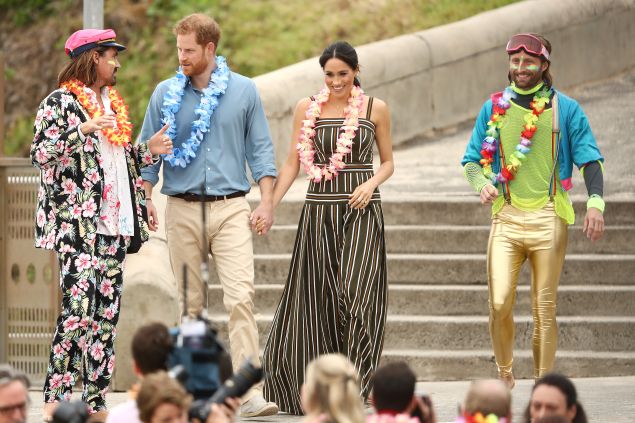 She also used to marvel over yoga on her defunct blog, The Tig, warning her readers that they should "be prepared to fall just a wee bit in love" with the exercise.
The Duke and Duchess were at Bondi Beach to meet with OneWave, a local surfing group that raises mental health awareness and advocates for emotional well-being through surfing and—you guessed it!—yoga, among other activities. The royals partook in a true Zen situation with an "anti-bad vibe" circle, where members discuss experiences with mental health issues surrounded by, presumably, zero bad vibes.
Members of OneWave intentionally don brightly colored clothing, so we were slightly disappointed that neither Prince Harry nor Markle went for a neon ensemble—though Markle's floral lei accessory paired nicely with her striped maxi dress by Australia designer Martin Grant.
And even though Markle didn't confirm Prince Harry joined in on the yoga session, she's reportedly helped her husband learn to love the activity, and got him into practicing it before their wedding. Perhaps Markle helped her husband with a few of the stretches he showed off at the beach.