With East Coast temperatures quickly descending into what's best described as "bitter," now's the time to start planning a warm-weather vacation. Given the travel warning that followed last summer's surge in violence against tourists in Mexico, Cancun might not be high on your list for a mid-winter getaway. However, the State Department advisory has since been lifted, and a handful of all-inclusive, white-glove resorts await.
One such property is the ultra-luxe Viceroy Riviera Maya, nestled 40 minutes south of Cancun and sandwiched between lush Mayan jungle and the Gulf of Mexico's crystal-clear waters. The adults-only retreat is an easy, four-hour direct flight from New York, and earlier this year was awarded Travel + Leisure's No. 1 spot on its list of the best resorts in Mexico. So what does it take to beat out every other five-star destination in Mexico, including best-in-class brands like One&Only, Auberge and Rosewood? Let us explain.
The resort was designed for couples.
With just 41 villas, the Viceroy Riviera Maya is more than private. Each villa accommodates only two guests, meaning the resort never gets crowded (or swarmed by Cancun's greatest danger: the ever-dreaded bachelorette party). Every detail was designed for total intimacy, from the spa that specializes in couples' massages to the king-size beds (it's actually not possible to request two beds per villa unless you'd like a rollout cot in the event of… a lovers' quarrel?). The villas are stocked with local wines, tequila and beer, best enjoyed on the secluded, jungle-wrapped patios, where waterfalls feed into warm-water plunge pools.
Subscribe to Observer's Travel Newsletter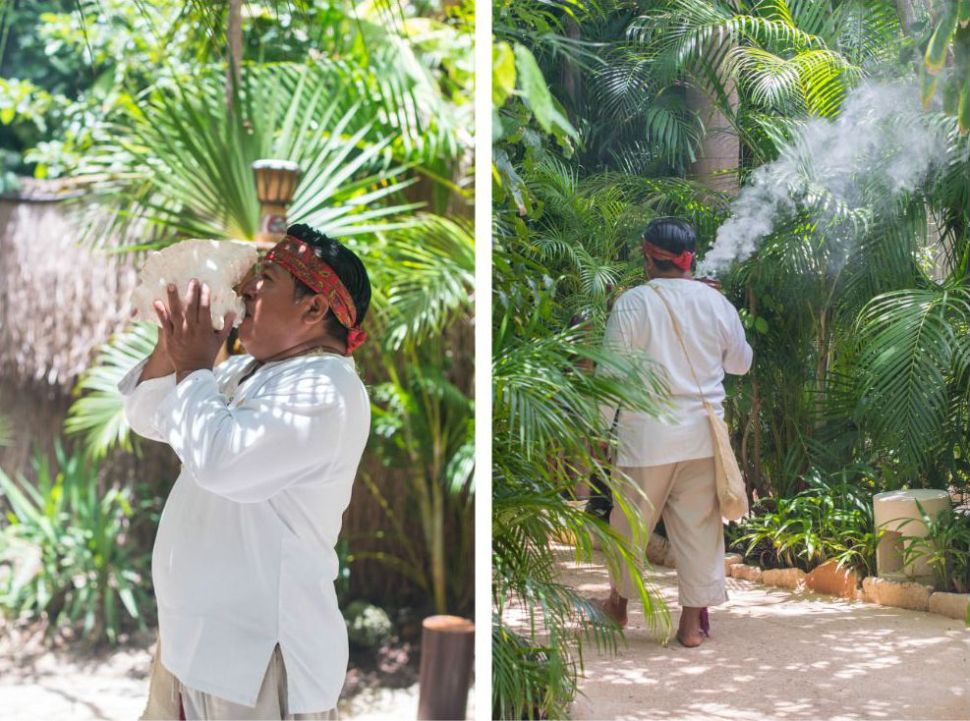 A shaman-in-residence will bless you.
Upon arrival, guests are greeted with a signature, nonalcoholic cocktail—a refreshing blend of coconut milk, honey, lime juice and lemongrass. They then head through the jungle to receive blessings from the resort's full-time shaman-in-residence. The shaman burns copal, a sacred resin whose medicinal use dates back to ancient Mayan and Aztec times, while chanting energy-cleansing prayers to release toxicity and invite relaxation.
Hailing from the Yucatan village of X-pichil (and following the many generations of shamans before him), the spiritual guide inherited his shaman's gift when it was passed down from his father, and he eventually plans to pass it on to one of his three children. When not performing welcome blessings, he tends a 70-year-old hive of tiny, stingless melipona bees from a nearby Mayan village that produce the honey used by the resort's spa and restaurants (it is also a key ingredient in the aforementioned welcome drink).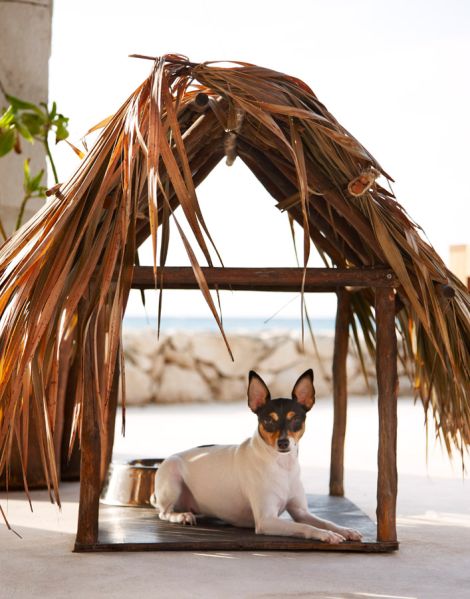 He'll also bless your dog.
For an additional $50 per day, dogs less than 20 pounds are welcome to join the vacation. After receiving their own unique shaman blessing, dogs are consulted by a special pet chef who curates a menu tailored to their favorite foods and dietary restrictions. Dogs are also provided handmade palapas to protect them from the sun; they're portable enough for you to carry them from the villa to the beach and the pool, or place them tableside while dining.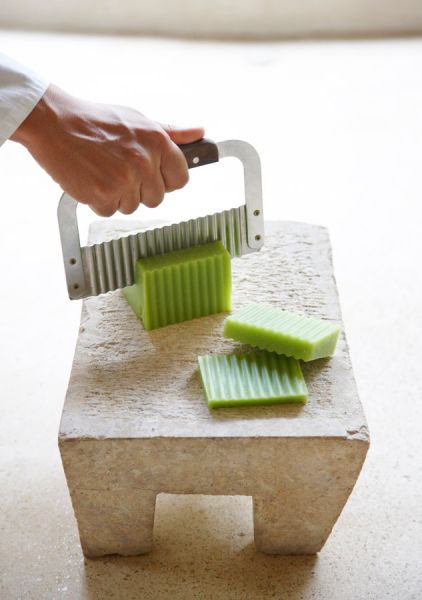 There's a soap concierge.
After the shaman-led Mayan blessing, guests are escorted to their villa, where the soap concierge awaits. One by one, blocks of locally made soaps are revealed, with each scent and healing purpose carefully explained. A peach and oatmeal blend is exfoliating, lemongrass is refreshing, chocolate is relaxing and rosemary-mint is awakening. The seasonal, organic formulations follow ancient Mayan traditions, and slices of all the soaps are ceremoniously cut, plated and presented.
Every spa session is customized.
The same herbs used in the soaps also feature prominently on the resort's Wayak Spa menu. Inspired by indigenous rituals and mystical healing, every spa treatment begins with a consultation to select the best restorative combination of herbs from the shaman's garden. In addition to meditative massages and facials, the resort also offers a Mayan fertility treatment and a temazcal, an ancient shaman-led rebirthing ceremony in a dome-shaped structure that represents the mother's womb.
And the best time to go is now.
You should visit Cancun and its surrounding area between mid-December and mid-January, as those months are the driest. But given that the rainy season tapers off around the end of October, booking last-minute travel there in November is a great idea—it'll allow you to escape the cold weather for sunshine and avoid paying high-season rates, which haven't kicked in yet. By December, all-inclusive packages begin at around $1,300 per night. Through the end of November, however, it's still possible to reserve a villa for a nightly rate of less than $700.