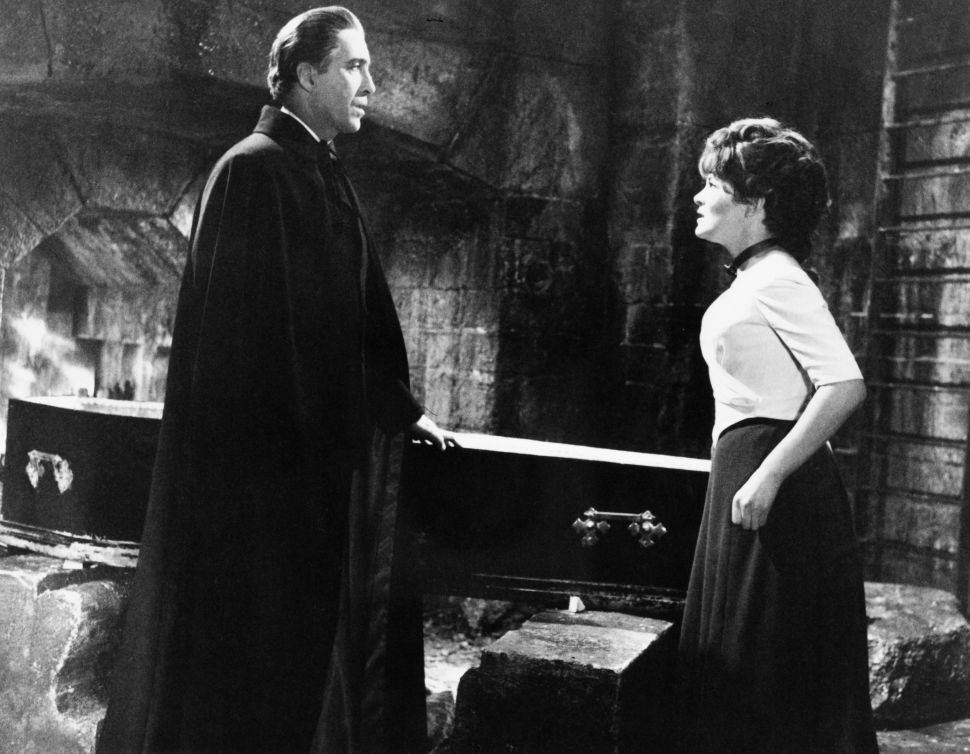 Thanks to the global success of the monster YA franchise Twilight (about to celebrate its 10th anniversary) and the popularity of HBO's pulpy series True Blood, vampires founds themselves enjoying a pop culture renaissance a decade ago. But how much juice is left in the genre at this point? Netflix is hoping a lot.
Variety reports that the streaming platform and the BBC are developing an ambitious new Dracula miniseries with the same team responsible for the cult sensation Sherlock. Creators and showrunners Steven Moffat and Mark Gatiss are currently working on three 90-minute installments based on Bram Stoker's original tale. The BBC will air the miniseries in the U.K., while Netflix will air it in most places outside the U.K.
Dracula will be set in 1897 and follow the Transylvania bloodsucker as he sinks his teeth into Victorian London. Moffat and Gatiss said in a joint statement, "There have always been stories about great evil. What's special about Dracula is that Bram Stoker gave evil its own hero."
Subscribe to Observer's Entertainment Newsletter
The duo have built up serious cachet over the years, acquiring legions of fans with their sci-fi and literature-inspired projects. Moffat served as executive producer and showrunner on Doctor Who for several seasons. Together, he and Gatiss produced Sherlock (in which Gatiss also starred as Mycroft, Holmes' brother), which earned a rabid worldwide fan base and helped give Benedict Cumberbatch his big break.
Will the pair's stylish modern approach to storytelling bring new life to the fanged legend? We've seen other attempts to translate his saga to the screen over the years, with varying degrees of success. In 2013, NBC ran one season of Dracula, which was canceled due to poor ratings. Hopefully, Moffat and Gatiss' version enjoys a longer lifespan that echoes that of the near-immortal character himself.