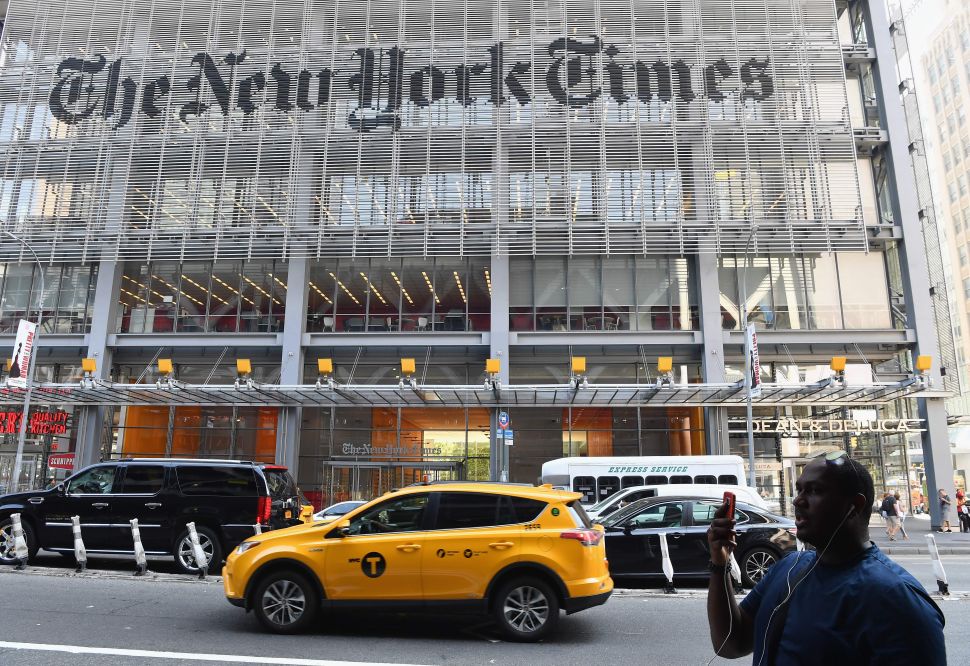 Beginning this week, The New York Times will cease using courtesy titles like Mr. and Ms. in pop culture coverage. Honorifics will no longer be employed in stories about film, television, comedy or pop music.
Culture editor Gilbert Cruz and deputy culture editor Sia Michel said getting rid of courtesy titles will "remove… barriers to entry" for online readers.
"This is part of an attempt to increase the footprint and accessibility of our digital pop culture coverage," the pair wrote in an internal memo shared with Observer. "Readers who are not regular consumers of New York Times journalism can often find the use of courtesy titles to be distancing."
But apparently distance is fine in other disciplines, because the Times' fine arts coverage—classical music, art, design, theater and dance—will retain honorifics. Cruz and Michel said readers of these sections had "come to expect" courtesy titles.
"We have no interest in subverting their expectations or satisfaction with the Times, which is dominant in its coverage of those topics," they wrote.
But wait, there are actually even more exceptions! Honorifics will still be used in investigative pop culture pieces, stories that involve President Donald Trump and in articles that appear in the news or business sections of the print paper.
Some of these distinctions are relatively easy to figure out. It's safe to assume the Times' long-form reporting on Harvey Weinstein and Bill O'Reilly's sexual misconduct would retain courtesy titles.
One thing that wasn't clear from the memo was whether a story that mentioned Trump in passing would require honorifics throughout. But a Times spokesperson clarified to Observer that this would not be the case.
That's good news, since the president has found his way into many corners of pop culture. TV shows like Roseanne (and now The Conners) put politics front and center—characters wear pussy hats and talk about voting for Trump—but John Goodman and Laurie Metcalf won't receive any special honorific attention just for name-dropping the president.
The Gray Lady also publishes a daily roundup of late night hosts' best zingers. Not surprisingly, many of those jokes have to do with Trump and those in his orbit. So, Jimmy Fallon can continue to make fun of the Commander in Chief without becoming "Mr. Fallon."
Culture staffers acknowledged on Twitter that the rule will have to be worked out in practice—and the number of exceptions the Times has already enumerated shows courtesy titles will go down swinging. But let's hope "Mr. Cruz" and "Ms. Michel" succeed in their latest effort to keep the Times relevant.