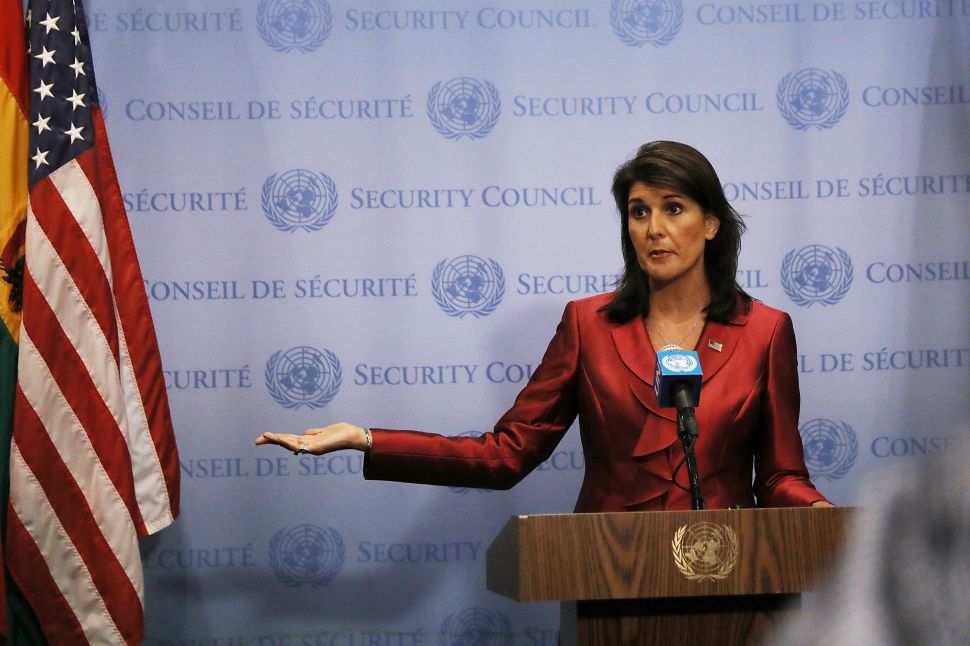 United Nations Ambassador Nikki Haley will resign from the Trump administration.
Although the exact day of her departure is unknown, Axios reported on Tuesday that President Trump accepted the ambassador's resignation. The two had discussed a break during their meeting at the White House last week following the United Nations General Assembly high-level week—surprising senior foreign policy bigwigs.
From her perch at the U.N., Haley has balanced adhering to the president's "America First" platform while furthering her own platform. She has regularly challenged Trump on issues surrounding sexual misconduct and built a reputation in New York as a hardliner on foreign aid. Many political operatives speculate she will mount a 2020 primary run against the president.
Subscribe to Observer's Politics Newsletter
In a Washington Post op-ed published in September, Haley reflected on her role in pushing back against Trump.
"I don't agree with the president on everything," wrote the outgoing ambassador. When there is disagreement, there is a right way and a wrong way to address it. I pick up the phone and call him or meet with him in person."