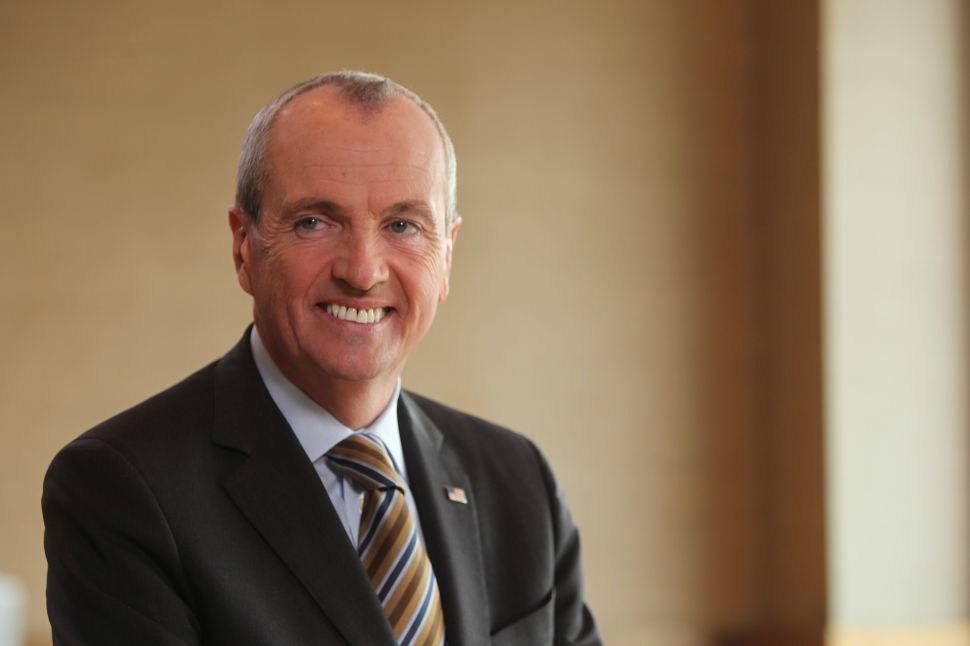 On Thursday, Gov. Phil Murphy signed a law extending the state sales tax to online sellers who don't have a presence in the Garden State, adding an estimated $188 million annually to the state's already crushing tax burden.
Murphy failed in his attempts to raise the state's regular sales tax earlier this year—a hike he maintained that residents would barely notice.
Supporters of the measure say it's only fair, since the state already taxes sales at brick-and-mortar merchants. The law comes after a U.S. Supreme Court ruling in June cleared the way for states to expand internet taxes.
Under the new law, retailers without a physical presence in the state must collect sales taxes if they sell more than $100,000 of merchandise to local residents or do more than 200 separate transactions. The law also sets a lower threshold for sites such as Ebay, which process a lot of transactions for sellers who might not meet the higher criteria.
Earlier this month, the Murphy administration hiked the state gas tax by 4.3 cents per gallon, an increase of more than 10 percent, bringing the overall state tax to 41.4 cents per gallon—a large part of the state's average charge of $2.895 for a gallon of gas. The administration also started collecting new taxes on e-cigarettes and rooms booked through online booking sites around the start of the month. That's in addition to the tax on ride-sharing services the administration implemented.
While New Jersey has one of the nation's highest tax burdens, Murphy has maintained that residents won't mind paying even more if they feel they are getting their money's worth.
Quote of the Day: "I hear a lot about lack of corroboration. Well, you don't get corroboration if you don't talk to corroborating witnesses at the end of the day, and obviously that didn't happen here." — Sen. Robert Menendez, on the FBI's investigation of Supreme Court nominee Brett Kavanaugh.
Murphy signs law requiring online companies to slap you with a sales tax
Gov. Phil Murphy on Thursday signed a law requiring online sellers to collect sales taxes in New Jersey.
NJ.com Read more
Menendez calls FBI's new probe of Kavanaugh a 'bullshit investigation'
U.S. Sen. Robert Menendez described the latest FBI investigation of Judge Brett Kavanaugh as "bullshit."
NJ.com Read more
Cory Booker makes one more attempt to derail Kavanaugh nomination (with a plea to 4M people)
U.S. Sen. Cory Booker made one last attempt to derail the nomination of Judge Brett Kavanaugh to the U.S. Supreme Court, urging his 4.1 million Twitter followers to flood the Senate switchboard in opposition.
NJ.com Read more
Rand Paul's Wife Blames Booker for Having to Sleep With Loaded Gun
The wife of U.S. Sen. Rand Paul, R-Ky., said she has to sleep with a loaded gun by her bed thanks to Sen. Cory Booker's call to "get in the face" of members of Congress about issues that are important to them.
NJ101.5 Read more
Murphy tells African-American group he stands by his decision to hire ex-official jailed for corruption
Gov. Phil Murphy told an African-American audience Thursday he has no regrets about hiring a former elected official who served prison time for taking bribes despite the negative backlash over his decision.
NJ.com Read more
Leading N.J. pastor says Bob Menendez takes black voters for granted
Several polls out this week weren't good news for Sen. Bob Menendez. One even showed him neck and neck with Republican Bob Hugin — a startling turn of events in the year of an expected blue wave across the country.
NJ.com Read more
Sherrill raises more than $2 million in Q3
Mikie Sherrill said her campaign pulled in more than $2 million in the third quarter of 2018, a figure that would even give legendary fundraiser Rep. Josh Gottheimer a run for his money.
New Jersey Globe Read more
RWJ Exec Asks Who'll Train School Cops Not to Shoot Black Children First
An RWJBarnabas Health executive has apologized for an anti-police comment she posted using her personal Facebook account in response to a news story about police officers in the Fair Lawn public schools.
NJ101.5 Read more
Rowan admits failure to alert students after reports of a man with a gun on campus
Rowan University is looking into why students and staff were not immediately notified Monday that police were investigating a report of a man with a gun on campus, even after law enforcement surrounded a car there with guns drawn. A video taken by one of the students who watched the dramatic car stop unfold has gone viral, with more than 254,000 views on Facebook.
Inquirer Read more
After abortions were botched, he lost his N.J. medical license. Will his clinics stay open?
It has been four years since abortion doctor Steven Brigham, whose record of botched procedures goes back decades, lost his New Jersey medical license and was ordered to sell his seven clinics in the state.
Inquirer Read more
How a petty dispute over trash cans led to an internal affairs probe by police
What began as a petty dispute between neighbors over garbage cans and street parking has led to an internal affairs investigation by the Bayonne Police Department.
NJ.com Read more
Judge's ruling on Rockaway Township's interim mayor heads to appellate court
Monday's Superior Court decision that deemed a council meeting "illegal" and installed Adam Salberg as interim mayor will be reviewed by a state appellate court.
Daily Record Read more
Local 54 members to receive severance checks from Trump Plaza closing
Former employees of the closed Trump Plaza Hotel and Casino are finally getting what has been contractually owed to them for nearly four years.
Press of Atlantic City Read more