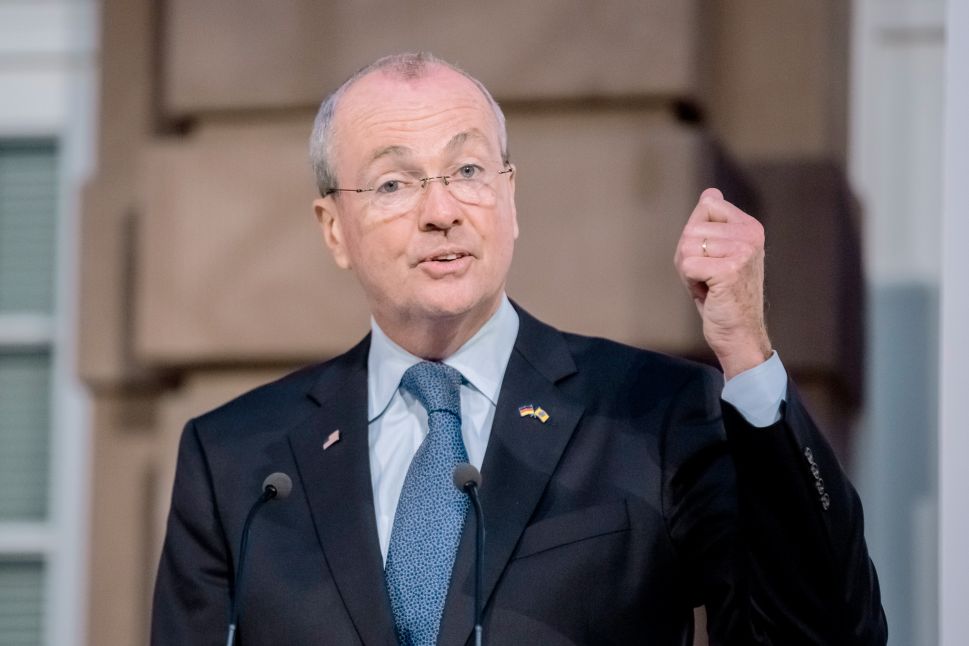 It's a story that has horrified New Jersey, and on Wednesday, Gov. Phil Murphy let residents know he was also looking for answers as to how seven children died of a virus at a long-term medical care center in Passaic County.
State officials on Wednesday could offer few answers as to the cause of the outbreak or why it proved so deadly, according to reports on NorthJersey.com.
However, parents and unions representing workers at the Wanaque Center for Nursing and Rehabilitation said they didn't learn about the severity of what was happening until it was too late, according to the report.
During a news conference outside the center on Wednesday, Murphy said state officials need to understand the communication surrounding the incident.
State health officials said the facility was one of the few in New Jersey offering the types of services it did, so it could not be closed, the report said.
And while the facility had been cited for instances of poor patient care and unsanitary practices that could help spread infection, state health officials said the citations were not unusual and "low level," the report said.
Quote of the Day: "While we hope there will be no need to invoke the power, we thought it best to reserve the right to issue subpoenas in the unlikely event it is necessary for the committee to take that course of action." — state legislative leaders on investigating the hiring practices of Gov. Phil Murphy's administration after a senior staffer was accused of raping a campaign volunteer last year.
Assembly Bill Could Ease Burden of Fuel Tax Increase for School Districts
Lawmakers are seeking to provide relief for school districts from fuel-tax increases that have boosted the rate paid by New Jersey drivers from the ranks of the lowest in the nation to among the highest.
NJSpotlight Read more
Menendez, Hugin Clash in NJ Senate Race's Only Debate
Sparks flew as New Jersey Democratic Sen. Bob Menendez and Republican rival Bob Hugin clashed in their first and only debate.
Associated Press Read more
Lawmakers Will Use Subpoena Power to Investigate Murphy Staffer Sexual Assault Charge
A special legislative committee on Monday will vote to give itself subpoena power but use it sparingly as it investigates how Go. Phil Murphy's team handled allegations that a former senior staffer raped a woman while working on the Democrat's campaign last year.
NJ.com Read more
Murphy Holds Press Conference After Seven Children Die at NJ Health Facility
Gov. Phil Murphy is speaking at Wanaque Center for Nursing and Rehabilitation after seven children died from a virus outbreak.
The Record Read more
Seventh Child Has Died at Wanaque Health Facility
Another child from the Wanaque long-term care facility died on Tuesday night, the state Health Department confirmed Wednesday morning.
The Record Read more
Is McGreevey On the Ropes in Jersey City?
Trouble is brewing for former Gov. Jim McGreevey. McGreevey, who is now executive director of the autonomous Jersey City Employment & Training Program, is clashing with allies of Mayor Steve Fulop over McGreevey's management of the nonprofit, which provides job training and prisoner re-entry services.
NJ.com Read more
Experts Say How Menendez, Hugin Win
With less than two weeks to go before polls open, U.S. Senator Bob Menendez and Bob Hugin will meet for their only debate of the cycle at 8 PM tonight.
New Jersey Globe Read more
Now Cory Booker's Heading to New Hampshire, That First Presidential Primary State
U.S. Sen. Cory Booker says he's focused on 2018, but his travel schedule increasingly looks like he has 2020 on his mind.
NJ.com Read more
Trump Signs Opioids Law a Year After Chris Christie Commission Called for Action
Almost a year after then-Gov. Chris Christie's opioid commission disbanded with an admonition to Congress to fund efforts to tackle the crisis, President Donald Trump on Wednesday signed sweeping legislation designed to do just that.
NJ.com Read more
As Mail Bombs Target Democrats, NJ GOP Candidate and His Children Receive Mailed Threat
Republican congressional candidate Jay Webber and his family were threatened on Tuesday, according to his campaign.
The Record Read more
Six Other Candidates Campaign for Senate Seat
The contest between the two major-party candidates for New Jersey's U.S. Senate seat ranks among the nastiest in memory, with the contenders' ads giving voters a choice between a man who is 'greedy' and one who is 'corrupt.'
NJSpotlight Read more
GOP Floods New House Seats With Cash in Late Rescue Effort
Republicans are launching 11th-hour rescue missions into a set of House races in districts long held by the GOP that have tightened in the final weeks before the election. Their fear highlights the limits of the recent boost in voter enthusiasm touted by the GOP — and the dangerous cash deficit haunting some Republican candidates.
Politico Read more
Englewood Seeks to Join Lawsuit Against Leonia's Road Closures
Englewood has filed a motion to join the lawsuit against Leonia's resident-only road restrictions, arguing that it wants a seat at the plaintiff's table alongside the state Department of Transportation and a private attorney.
The Record Read more
Paterson Hospital's Effort to Cut Opioid Prescriptions Part of National Anti-Addiction Law
A North Jersey hospital's program to sharply reduce emergency room opioid prescriptions is now a national model, one of dozens of ideas for attacking the addiction epidemic that Congress compiled into a 250-page bill that President Donald Trump signed Wednesday.
The Record Read more
'Super Pooper' Case: Kenilworth Ex-School Chief Pleads Guilty in Holmdel
Thomas W. Tramaglini, former superintendent of Kenilworth Public Schools, has pleaded guilty to defecating at the Holmdel High School athletic field, court records show.
Asbury Park Press Read more
Lakewood Residents, Citing Religion, Oppose Verizon Upgrade
Some township residents hope to slow down the march of cell phone technology for religious reasons.
NJ101.5 Read more
Critics Say Three NJ Nuclear Plants Are Making Money, Don't Need Subsidies
New Jersey's three remaining nuclear power plants are making money and need not be subsidized by utility customers to remain open, according to briefs submitted to a state agency this week.
NJSpotlight Read more
NJ Too Expensive, Homelessness Rises
A new report found that homelessness rose sharply in the Garden State last year.
NJ101.5 Read more
Federal, State Officials Tour Ringwood Mines Superfund Site As Cleanup Plans Take Shape
Behind a chain-link fence and covered in secondary growth, the Superfund contamination zone hides in a former mining hotbed. The hull of a massive building, open shafts and a settling tank all reside in the iron-laden hills.
The Record Read more
Watergate Witness John Dean to Speak at Monmouth University
Watergate scandal lawyer John Dean will talk about President Richard Nixon and the powers of the presidency on Oct. 29 at Monmouth University.
Asbury Park Press Read more
Former Burlco EMT Chief Charged With Insurance Fraud
The former chief of the Delran Emergency Squad was charged Tuesday with working as an emergency medical technician without a certification, Burlington County Prosecutor Scott Coffina said.
Inquirer Read more
Paterson BOE Paid $100K to Clean Up Building It Was Selling for $1M
In a handwritten note added to a typed real estate contract, the Paterson school district agreed to cover the expense of removing old furniture and other debris from a long-vacant building it was selling to a developer.
Paterson Press Read more
Middletown Backs Off As Neighbors, Including Debbie Harry, Fight Park Plan
Public pressure has sidelined a proposal to create two soccer fields at Stevenson Park. Maybe.
Asbury Park Press Read more
Lacey School Board: Second Amendment Fight Over Guns Drives New Candidates
Six candidates will compete for two positions on the Board of Education, which was the target of irate residents earlier this year over the Second Amendment rights of students.
Asbury Park Press Read more
Golden: Let's Be Real, Scandal Investigation Will Freeze Trenton
Despite repeated assurances from the Democratic legislative leadership that business as usual will prevail while the investigation into the hiring practices of the Murphy administration goes forward, the odds of timely approval of significant items on the governor's agenda are long, indeed.
NJSpotlight Read more
Editorial: Opioid Crisis in New Jersey Growing Worse
Despite the best efforts of individuals, government entities and a small army of nonprofits, the opioid fight in New Jersey is a losing cause right now.
Asbury Park Press Read more