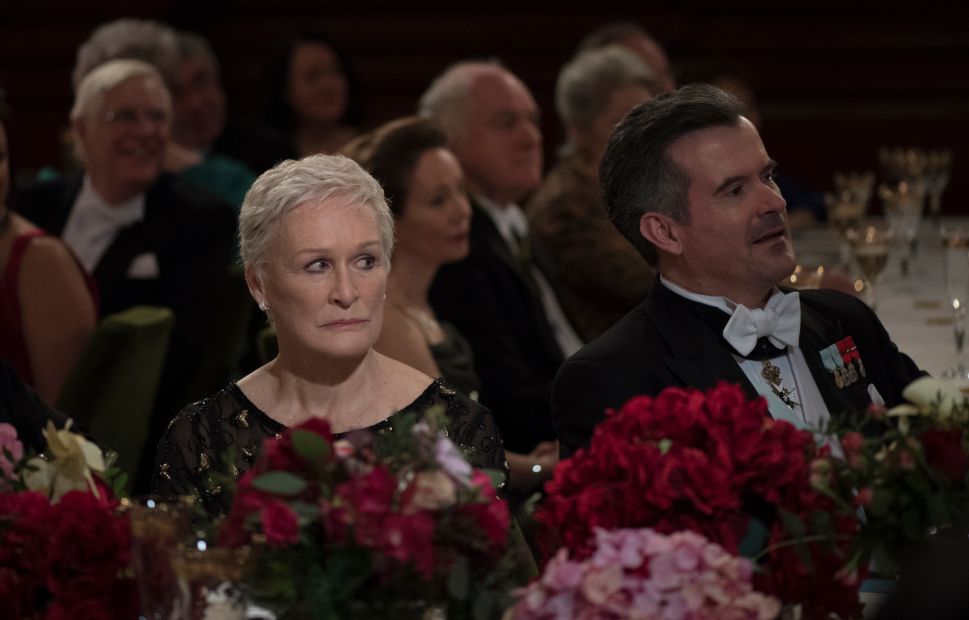 If the online reactions are anything to go by, Lady Gaga could very likely be the front-runner for Best Actress at the 2019 Oscars. After seeing A Star Is Born, we can confirm that she is explosively good. But she isn't the only actress to deliver a scorching performance this year. The Best Actress race looks particularly competitive at the moment, with Glenn Close, star of The Wife, and Olivia Colman, star of The Favourite, also being considered leading candidates.
In The Wife, Close plays Joan Castleman, whose husband (Jonathan Pryce) is set to receive the Nobel Prize in Literature. His career blossomed the moment he met Joan in the 1950s, but her role as a self-described "kingmaker" takes on new meaning as the movie shifts between the present day and their early romance, revealing a lifetime of shared compromises, secrets, betrayals and mutual love.
Subscribe to Observer's Entertainment Newsletter
Close, a six-time nominee who has somehow never won, commands every single scene in the movie. The Wife simply would not work without her driving performance. We feel her shame and her pride, we take note of every lingering glance and every small tremble—every move she makes conveys mountains of feeling. This is slow-building, sub-surface rage externalized beautifully—we haven't seen a better performance this year.
https://www.youtube.com/watch?v=hqYlnvghV-U
But Colman is also a deserving player in this increasingly crowded race. While Sony Pictures Classics may decide to run her as a Best Supporting Actress candidate to improve her chances, we're locking her in the main category for now.
Given that she's stuck between the effervescent Emma Stone and the always talented Rachel Weisz, one might think Colman wouldn't have enough room to shine, but the actress (who is replacing Claire Foy on the third season of The Crown) sparkles like the diamond-encrusted crown that sits atop her head.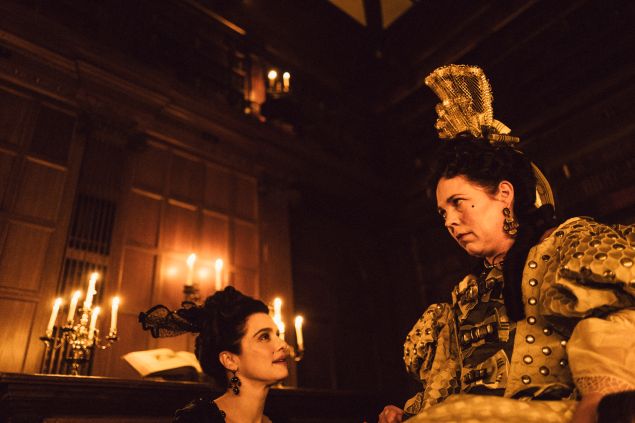 Colman is asked to do just about everything in The Favourite, a period piece set in the early 18th century when England was at war with France. The politics of the conflict become the backdrop for a story about grief, ambition and loyalty, and Colman carefully rides the different wavelengths she emits. As Queen Anne, she is both heartbreaking and hilarious, a frail mother of lost children and a hopeless lackey. She is impulsive and weighed down with the explosive emotions of a teenager, with the outbursts to match. But in her quieter moments, Colman lets slip the true core of Queen Anne: She's just a woman who wants to be loved. The veteran actress brings an impressive physicality to the demanding role; you'd be hard-pressed to find a character as delightfully odd this year.
While we still have a big slate of showy pictures to come this fall, Close and Colman should be on equal footing with Gaga for the Best Actress prize. Come nomination time, the top five may be filled out with some combination of Saoirse Ronan (Mary Queen of Scots), Viola Davis (Widows), Yalitza Aparicio (Roma) and Melissa McCarthy (Can You Ever Forgive Me?). We'll find out soon enough.