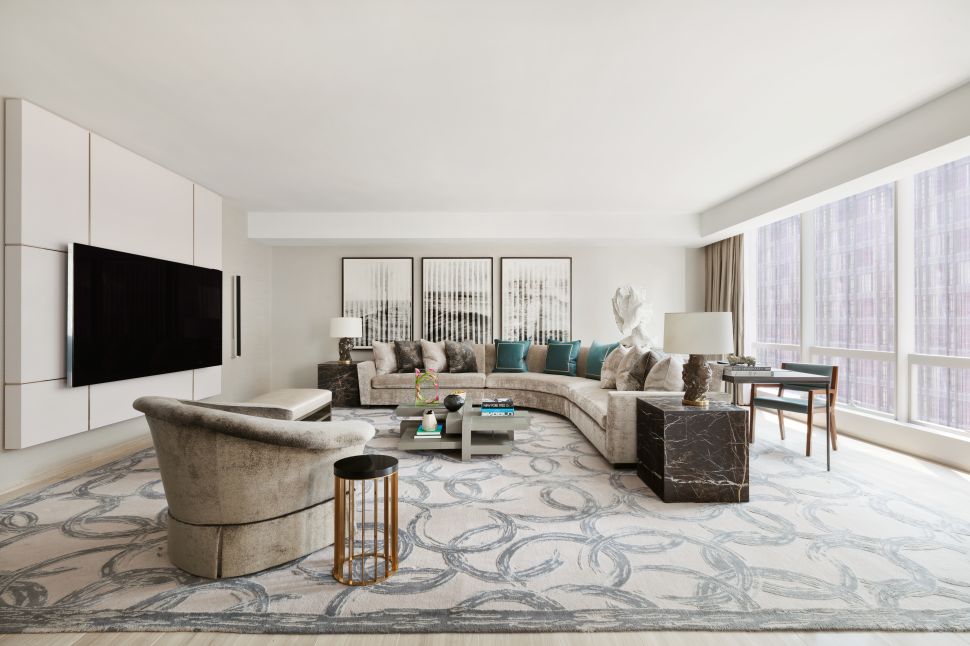 In August 2014, One57 became the latest enchanted beanstalk to shoot through the sidewalks of Midtown, joining (and affirming) that pedigreed stretch of West 57th Street known as Billionaire's Row.
It was the second-tallest building in New York City, a veritable "magnet for billionaires" rooted by the 25 floors of the five-star Park Hyatt New York hotel. Its 90 stories of luxury cut into the sky, beckoning the world's richest men and women with five-bedroom apartments and million-dollar views. Weekly, it seemed, a new and unusual buyer swung down from the clouds, scooping up units like Beluga Sturgeon for tens of millions of magical beans. The impossible, 0.00001 percent details were rabidly chronicled, culminating (for a moment) with the record-breaking purchase of One57's $100.5 million penthouse—at the time the most expensive condo ever sold in Manhattan.
But four years is a long time, and both One57 and the Park Hyatt New York have since politely receded  into the background of New York City real estate. Save for this past February when Michael Dell was finally outed as the skyscraper's billionaire mystery buyer, the property's (mostly debatable) news has been limited to the likes of blogger-sister weddings and one final, futile attempt to resuscitate the main dining room with a Brooklyn-inspired, farm-to-table concept. (The restaurant eventually shuttered, leaving a fine but decidedly more casual, cocktail-driven "Living Room" in its wake.)
Subscribe to Observer's Lifestyle Newsletter
So, because you must be hungry, we offer a snack: Park Hyatt New York's $30,000-per-night Presidential Suite, like so many other fixtures of society encircling Central Park, has gotten a facelift.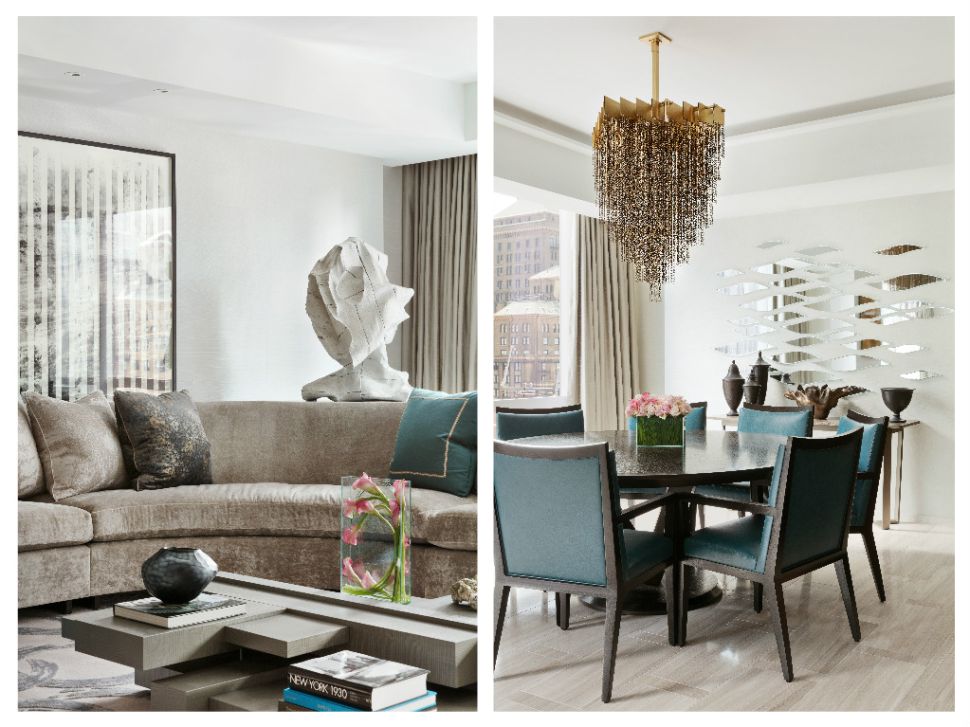 The $30,000-per-night Presidential Suite is the most expensive room in the Park Hyatt New York. 
Unveiled in mid-September, the redesign was led by Jamie Drake and Caleb Anderson of the eponymous, New York–based firm Drake/Anderson—the same award-winning team behind the Baccarat Residences, 56 Leonard and One57's model apartment. Neutral, modern furnishings fill the 2,300-square-foot space, including a custom charcoal velvet sofa, marble side tables and rock crystal lamps that center the living room. Wall-to-wall marble flooring opens to a dining room, personal bar, Butler's kitchen, and south- and east-facing skyline views that wrap the one-bedroom suite on the hotel's 23rd floor.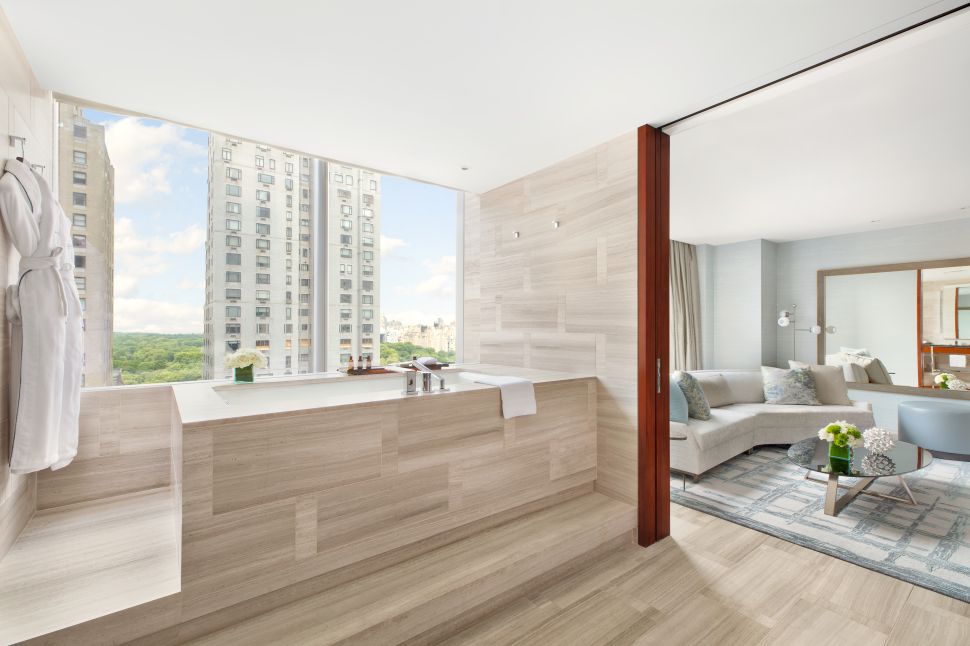 And you get your own butler. 
Unlike the Park Hyatt's 300 other rooms (which start, on a low week, at $795 per night), the Presidential Suite is outfitted with its own private entrance and a dedicated butler. All guests, butler'd or not, are welcome to the hotel's chauffeur for trips within a 10-block radius. Other shared amenities include a saltwater swimming pool that plays an underwater soundtrack curated by Carnegie Hall, a fitness center equipped with Peloton bikes, and the first and only hotel spa to sell full-sized Le Labo products—including the Park Hyatt's signature scent: a perky, citrus-based blend called Tubereuse 40.
Your dog can come, too—for a shockingly nominal fee. 
For a surprisingly reasonable $100, dogs less than 50 pounds are welcome to join hotel guests for up to six nights; an additional $100 fee is applied for visits lasting between seven and 30 days. Four-legged companions are provided their own doggie beds, bowls and treats, for which you can thank the hotel's developer, Gary Barnett—a pioneer of comforts who put pet salons in condos well before such things were standard.