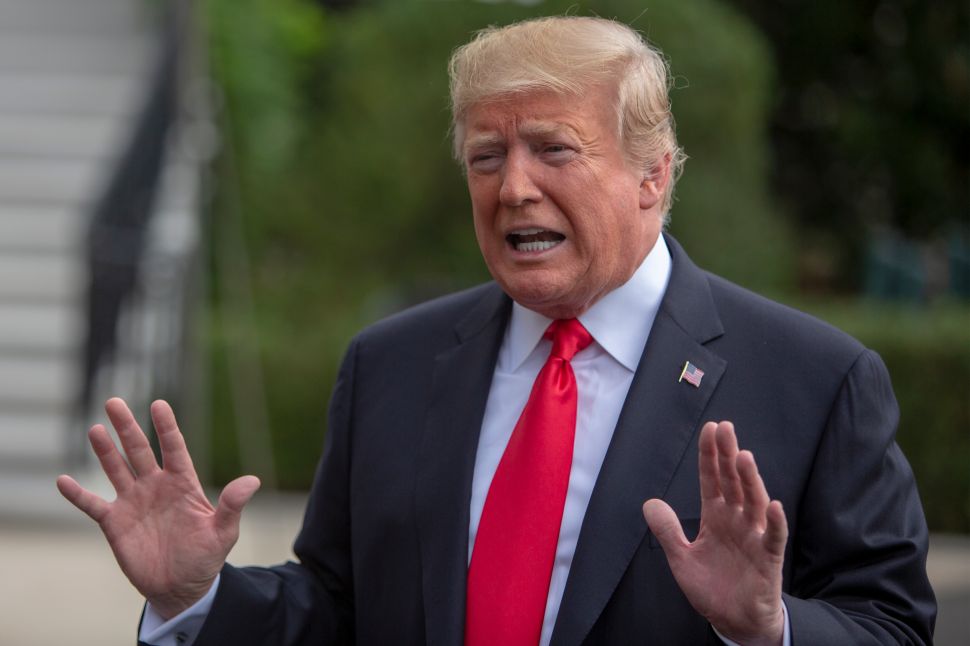 President Donald Trump is the subject of another lawsuit, this time from the "fake news media." The free speech advocacy group PEN America is suing the president in New York district court, claiming he "violated the First Amendment and his oath to uphold the Constitution."
PEN alleges that Trump's frequent threats against the press are "intended to stifle exercise of the constitutional protections of free speech." The organization notes that Trump has the right to criticize the press, but not to punish it.
Trump doesn't seem to understand that difference. He's threatened to force higher Postal Service rates on Amazon because its CEO Jeff Bezos owns the Washington Post; ordered the Justice Department to block the AT&T-Time Warner merger since he dislikes Time Warner channel CNN; and banned reporters from press conferences because they ask "inappropriate" questions.
Subscribe to Observer's Business Newsletter
PEN therefore wants to stop Trump from using the government to "retaliate against, intimidate or otherwise constrain speech critical of him or his administration."
"President Trump's tirades against the press are by now routine, and may seem to fit right in with our no-holds-barred culture of polarized punditry and bluster," PEN America CEO Suzanne Nossel said in a statement. "But the president of the United States isn't just another talking head."
Trump is no stranger to lawsuits. He's been involved in over 3,500 legal actions as a defendant or plaintiff, including more than 60 lawsuits since becoming president.
But the PEN case may end up being largely symbolic, since the group doesn't actually represent the specific parties it mentions in the suit—it's only using them as examples to state its case. Further, PEN isn't even asking for a financial reward beyond the costs of litigation. Its legal counsel comes from the nonpartisan, nonprofit Protect Democracy and the Yale Law School Media Freedom and Information Access Clinic.
PEN's timing here is sadly perfect, since Trump has lobbed quite a few broadsides at the press this week. First, he attacked NBC over a misleading tweet that he said "totally and purposely (changed) the meaning" of his remarks at a rally. Then, he told 60 Minutes that his only regret is that the press treats me "so badly." Finally, he lashed out at the Associated Press over a story about Republicans in the midterm elections.
But the biggest red flag of Trump's disregard for the media is his seeming lack of concern about the murder of Washington Post reporter Jamal Khashoggi in Saudi Arabia. He said the country's Crown Prince "totally denied" any wrongdoing and complained that the oil-rich nation was being treated as "guilty until proven innocent," like Supreme Court Justice Brett Kavanaugh.
It's unlikely PEN's lawsuit will change the president's mind given this harsh rhetoric. But at least one group is holding Trump's feet to the fire over the First Amendment.