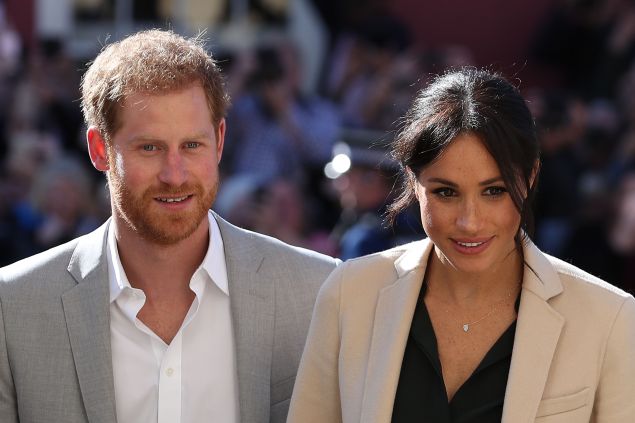 Prince Harry and Meghan Markle are expecting their first child in spring 2019, which means Prince George, Princess Charlotte and Prince Louis will soon have a playmate. The future cousins will have plenty in common—they'll be royalty, live in palaces, and call the Queen "gan-gan," for starters. But the Duke and Duchess of Sussex's baby may not be a prince or princess like the Duke and Duchess of Cambridge's children.
In fact, if Prince Harry and Markle have a girl, their child may not even become a Duchess. Prince Harry was given the titles Duke of Sussex, Earl of Dumbarton and Baron Kilkeel on his wedding day, and Markle became Her Royal Highness the Duchess of Sussex upon marrying into the family. But dukedoms can currently only be inherited by male heirs, so technically if the Duke and Duchess of Sussex welcome a baby girl, their daughter won't receive the dukedom nor the title that goes along with it.
It may all seem rather dated and sexist, but only the Duke and Duchess of Sussex's eldest son is guaranteed the title Earl of Dumbarton, as he will be heir to the dukedom. As with most of Queen Elizabeth's great-grandchildren, their other children are likely to be known instead as Lady or Lord, with the last name of Mountbatten-Windsor—viewers of The Crown will remember that whole ordeal.
Subscribe to Observer's Lifestyle Newsletter
Queen Elizabeth could change this, however, as the reason Prince Harry and Markle's children won't be known as HRH Prince or Princess is due to a Letters Patent from more than a hundred years ago.
In 1917, King George V passed a Letters Patent stating that "the grandchildren of the sons of any such Sovereign in the direct male line (save only the eldest living son of the eldest son of the Prince of Wales) shall have and enjoy in all occasions the style and title enjoyed by the children of Dukes of these Our Realms."
In other words, besides Prince George, Queen Elizabeth's great-grandchildren are not technically entitled to become princes, princesses or styled Royal Highnesses.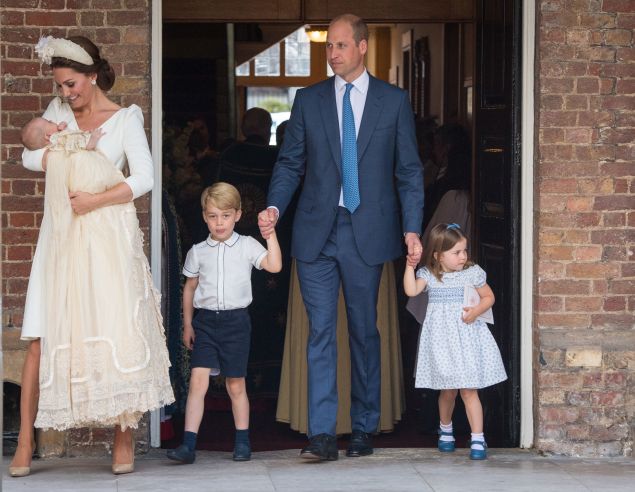 But the Queen made an exception for Prince William and Kate Middleton's children. She issued her own Letters Patent in 2012, which declared "all the children of the eldest son of the Prince of Wales should have and enjoy the style, title and attribute of royal highness with the titular dignity of Prince or Princess prefixed to their Christian names or with such other titles of honour." As such, all of the Duke and Duchess of Cambridge's children are HRH, Prince or Princess.
That's not the only longstanding rule Queen Elizabeth helped change for her grandchildren and great-grandchildren. The Succession to the Crown Act of 2013 ended the system of male primogeniture, in which male children would displace an elder daughter in the line of succession. Because of the Queen's new act, Prince Louis' birth did not push Princess Charlotte's place down from fourth in line to the throne.
So perhaps the famous corgi lover will also make an exception for Prince Harry's children. After all, Queen Elizabeth is already close pals with former Suits actress Markle after their royal train sleepover, and the monarch gave the erstwhile blogger a star spot at Buckingham Palace. Moreover, Markle is an outspoken feminist, and a rule that favors male children doesn't exactly fit with her vision.