Prince William is back in London after a weeklong stint in Africa, returning just as Kate Middleton dives back into her royal duties after her maternity leave.
William was on a private work trip in Namibia, Tanzania and Kenya, which turned out to be his final jaunt abroad before the Duchess of Cambridge's return from her six-month break. Middleton's first engagement is an appearance on October 2, when she heads to the Sayers Croft Trust Forest School and Wildlife Garden at the Paddington Recreation Garden in Surrey.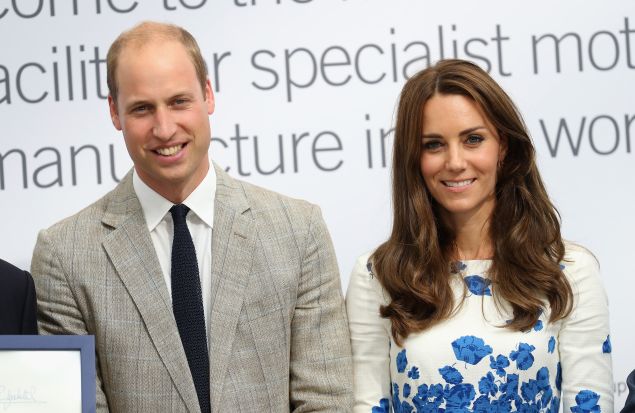 Subscribe to Observer's Lifestyle Newsletter
It's fitting that her visit to a wildlife trust is her first commitment back, as Prince William was in Africa as the president of United for Wildlife and a patron of Tusk conservation organizations, for which he discussed threats to conservation ahead of the Illegal Wildlife Trade conference in London on October 11 and 12.
It was Prince William's first time in Namibia, and the first royal visit to the country since Queen Elizabeth was there in 1991. Prince William met with Namibian vice president Nangolo Mbumba to talk about anti-poaching efforts and sat down with the Minister of Environment and Tourism, though a highlight of his journey must have been when he saw a rare black rhinoceros on a rhino spotting trip.
The excursion was dutifully documented on the Kensington Palace Instagram account, where Prince William posed like a true influencer, sporting sunglasses in the Kunene region, gazing pensively into the distance and reaching out to feed the aforementioned rhino. (Perhaps he got a few pointers from his sister-in-law, former lifestyle blogger Meghan Markle.)
Of course Prince William couldn't stop himself from making a dad joke. "I am delighted to be visiting Namibia for the first time. I am only sorry my wife Catherine is not able to join me. She is immensely jealous, particularly as I am looking forward to a few good uninterrupted nights' sleep this week, away from my wonderful children." He did, however, refrain from any awkward dad dancing, or at least avoided getting caught in the act.
He met Tanzanian President John Magufuli upon his arrival at the State House in Dar es Salaam, and attended a reception where he met with those working in conservation. He also visited the Dar es Salaam port to learn how Tanzania is working to fight illegal wildlife trade, and went to the College of African Wildlife Management and Mkomazi National Park. His last stop was Kenya, where he visited the Irish Guards and met schoolchildren at the British Army Training Unit Kenya's Kinamba Community project, where he brought Aston Villa football club shirts and soccer balls to the children. He also met a player named Prince William and broke royal protocol to hug him.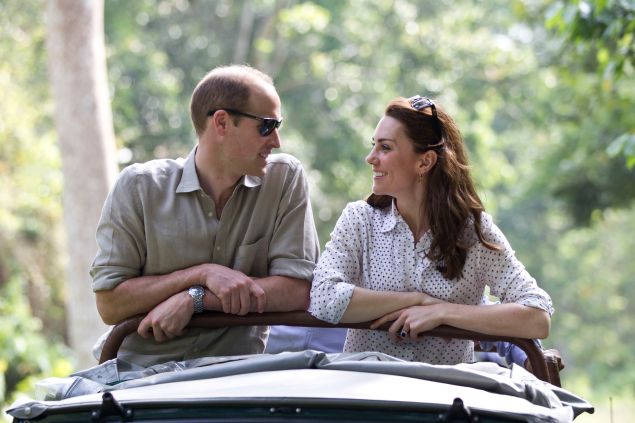 Kenya also happens to be the country where Prince William proposed to Middleton, so the Duchess of Cambridge must have been extra sad to miss out on this expedition. But Middleton has a busy October ahead of her—her sister, Pippa Middleton, is expected to give birth to her first child this month, and then she'll attend Princess Eugenie's wedding on October 12, where we assume Prince George and Princess Charlotte will, per usual, steal the show.