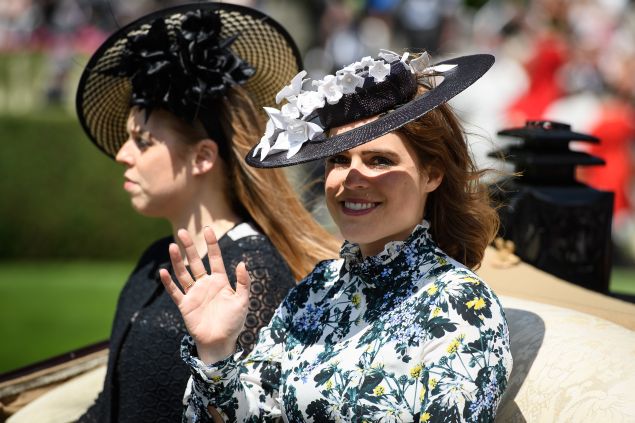 Time to get your fascinators ready: Princess Eugenie's wedding is nearly here. The royal family revealed her wedding party today, and it turns out she'll have two true scene-stealers by her side at St. George's Chapel in Windsor on October 12.
Highly experienced royal wedding participants Prince George and Princess Charlotte will be in the bridal party as page boy and bridesmaid. Princess Charlotte showed off her bossy side at Prince Harry and Meghan Markle's May wedding when she kept the rest of the bridesmaids in line and on cue. Hopefully, Prince George can refrain from any tantrums like the one he had at Pippa Middleton's nuptials.
There's no place for Kate Middleton and Prince William's youngest child in the wedding party just yet, but Prince Louis is expected to make his first public appearance since his christening. And while we already knew fellow bonnet lover Princess Beatrice is Eugenie's maid of honor, we also now know that Jack Brooksbank has asked his brother, Thomas, to be his best man.
Subscribe to Observer's Lifestyle Newsletter
Princess Eugenie took another cue from Prince Harry and Meghan Markle: She's eschewing the royal tradition of fruit cakes for the dessert. The Duke and Duchess of Sussex opted for a lemon and elderflower creation instead, and now Princess Eugenie and Brooksbank have chosen a red velvet and chocolate cake by Sophie Cabot, which will include autumn colors and sugary ivy decorations.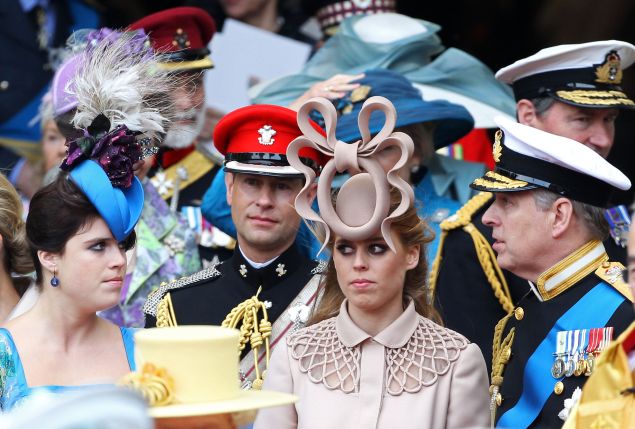 The two-day, eco-friendly affair includes a luncheon, which will be hosted by Queen Elizabeth after the morning service, and then a more exclusive 400-person black tie reception at Royal Lodge, thrown by Prince Andrew, the Duke of York and Sarah Ferguson. Princess Eugenie's continued demotion in the line of succession is clearly not affecting her celebrations, as the party continues with a second fête on Saturday organized by David and Victoria Beckham's party planner.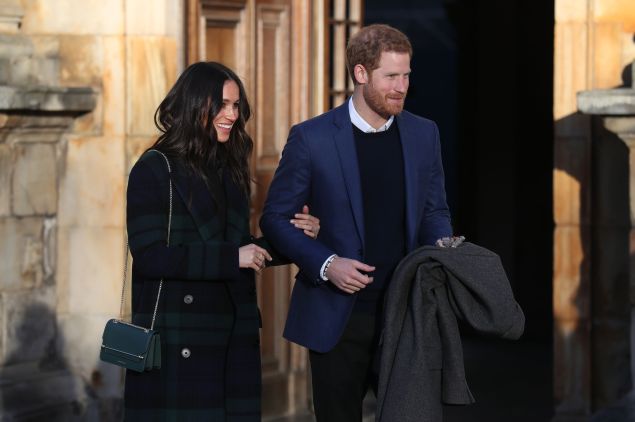 Alas, Prince Harry and Markle are reportedly skipping out early to prepare for their royal tour of Australia, which kicks off October 16. As of now it looks like Kate Middleton will attend, although that could change if her sister, Pippa, welcomes her first child this week.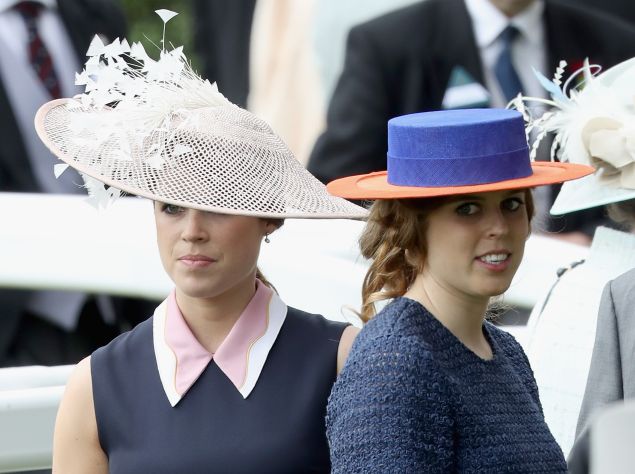 And even though Princess Eugenie didn't get the BBC to air her big day, ITV will broadcast the nuptials live in the U.K., while TLC has the exclusive rights in the U.S.
If you don't have access to those channels, you can still watch Princess Eugenie walk down the aisle and see Andrea Bocelli perform two pieces during the service, as the Royal Family just announced that The Royal Channel and The Duke of York's YouTube channels will be live-streaming the wedding, as well as updating social media platforms. We can only hope they post Instagrams of every over-the-top fascinator in attendance.