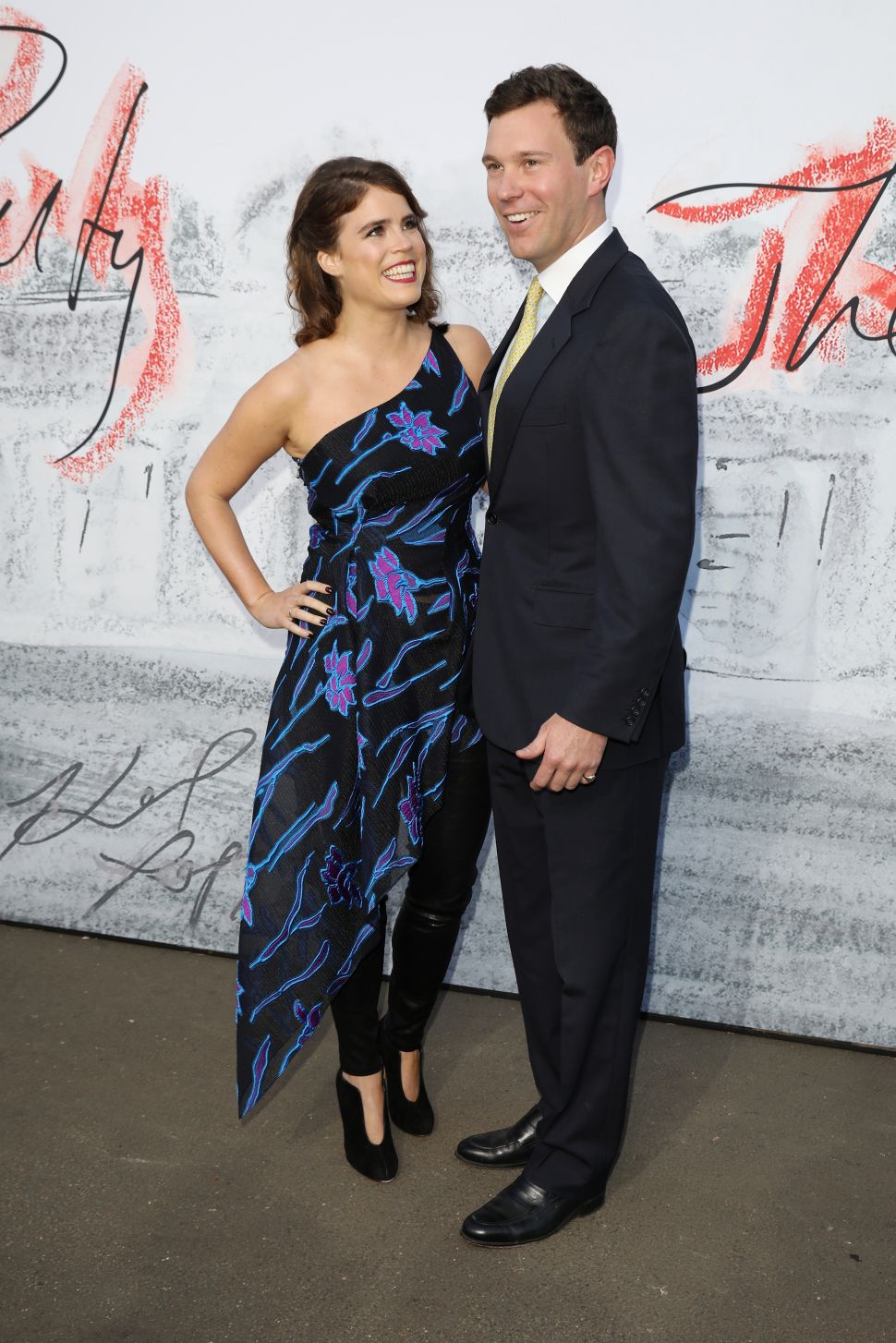 Princess Eugenie of York—granddaughter of the Queen of England and ninth in line to the throne behind her sister, Philip Treacy milliner aficionado Princess Beatrice—will wed Casamigos Tequila brand ambassador Jack Brooksbank on Friday, October 12 And now TLC has announced that it has the exclusive U.S. rights to the live broadcast of the ceremony.
According to Deadline, the deal was secured after BBC passed on the opportunity to air the nuptials across the pond.
Eugenie occasionally appears with her family at official royal events, but unlike recent newlyweds Prince Harry and Meghan Markle, Eugenie is not a "working royal." Rather than carry out the charity and conservation work embraced by her contemporaries, she works as a director at the art gallery Hauser and Wirth.
For this reason, the cost of her environmentally friendly wedding has stirred up controversy amongst those who think taxpayers in the U.K. shouldn't have to chip in for the extravagant wedding expenses of a princess whose "royal duties" are few and far between. (Security for the star-studded event alone is expected to cost 2 million pounds.)
Despite grumbling from the public, Princess Eugenie and Brooksbank will tie the knot at St. George's Castle and enjoy a reception at Windsor Castle hosted by the Queen. Afterwards, the pair will settle down in the Ivy Cottage at Kensington Palace—fortunately for the happy couple, the abode was recently expunged of "rising damp" (because nothing dampens the mood like…damp).
Die-hard royal wedding fans can catch the festivities live on TLC starting at 4:25 a.m. ET on October 12. If you value your beauty rest, you can watch the rerun at 7:25 a.m. ET. Pip pip!