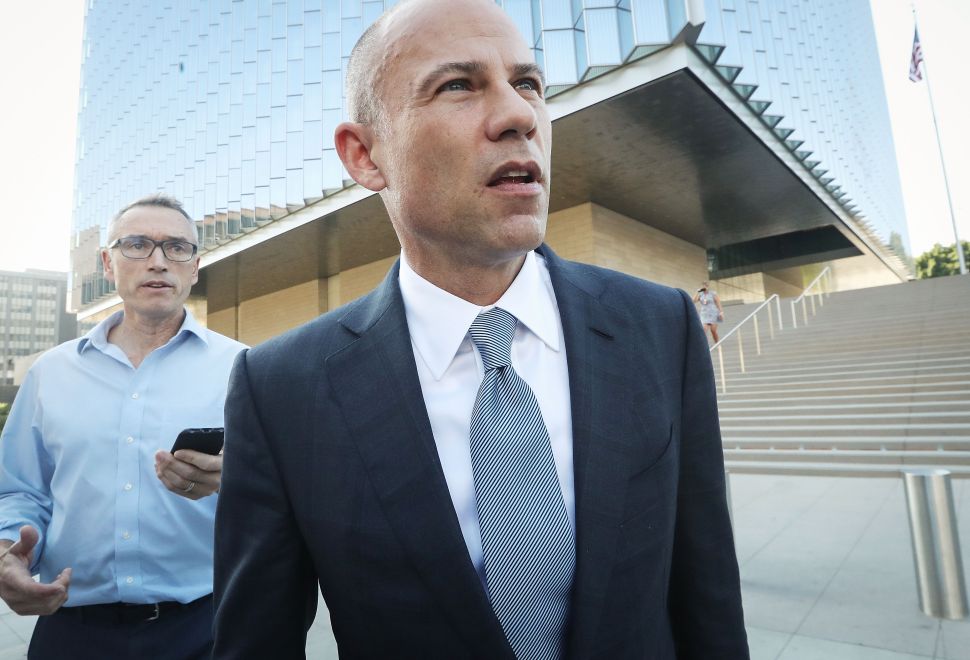 Pundits on the right are crediting attorney Michael Avenatti with Brett Kavanaugh's confirmation.
"THANK YOU @MichaelAvenatti!!!!!!!" tweeted conservative radio host Erick Erickson following Sen. Susan Collins' speech announcing her support for the Supreme Court nominee. "Thank you. America loves you. God bless you for helping Brett Kavanaugh."
"So Avenatti's allegations — and Democrats' willingness to run with them — basically provided Collins the cover to vote for Kavanaugh," expounded Breitbart alum Ben Shapiro on Twitter. "Deal with it, Democrats."
"A big thank you to Michael Avenatti for convincing Susan Collins that this whole process was a hit job!!!" added conservative columnist John Ziegler. "#Fraud."
Avenatti entered the Kavanaugh news cycle last week after releasing a sworn statement from a woman alleging another sexual misconduct allegation against the nominee. His client, Julie Swetnick, accused Kavanaugh of "spiking" punch bowls in high school with "drugs and/or grain alcohol so as to cause girls to lose their inhibitions." She also accused the nominee of attending high school "gang rape" parties.
Although Christine Blasey Ford's sexual assault allegation against Kavanaugh received a hearing before the Senate Judiciary Committee, Swetnick's claims did not, and were largely ignored by lawmakers. President Trump called Avenatti a "lowlife" after the accusations were first published.
In her speech before the Senate on Friday, Collins called Swetnick's allegation "outlandish" and lacking "any credible supporting evidence."
Avenatti counterattacked on Twitter, calling the lawmaker's behavior "disingenuous" and "shameful."