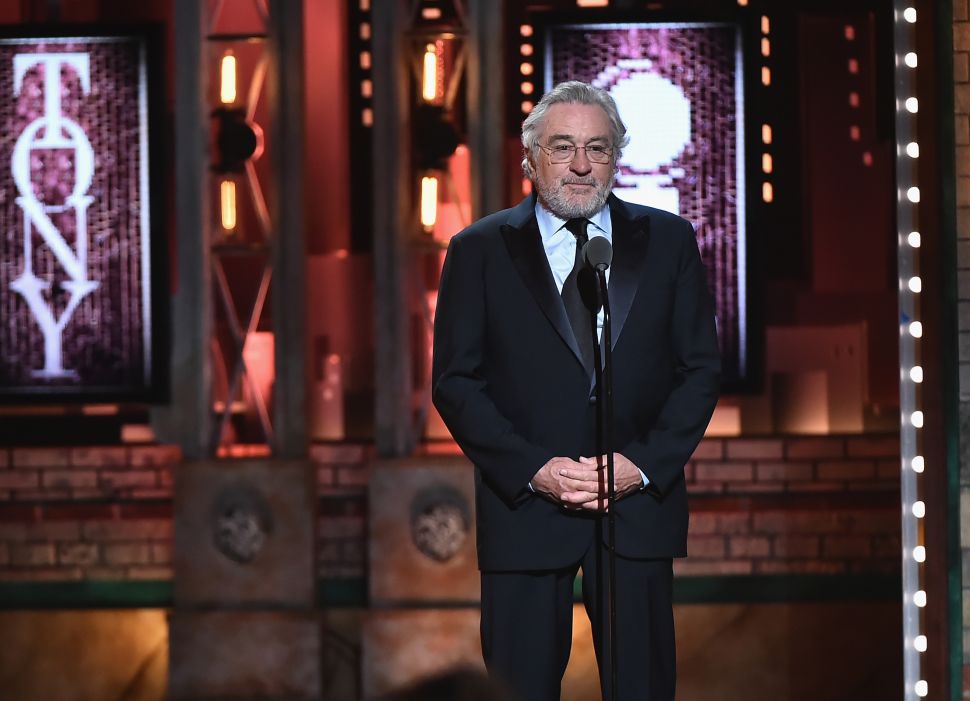 Robert De Niro, the legendary actor and an outspoken critic of the Republican administration who once shouted "Fuck Trump!" into the microphone while presenting at the Tony Awards, has become the latest left-leaning public figure to receive a bomb in the mail by an unknown sender.
Security personnel at his company, TriBeCa Productions, discovered the package at around 5 a.m. on Thursday and called the New York Police Department, whose bomb squad responded, reports The New York Times. The police closed off several blocks around the building that houses the film company and De Niro's restaurant Tribecca Grill. The FBI is currently seeking the perpetrator with a full-scale manhunt.
Over the years, De Niro has expressed his support of Barack Obama and Hillary Clinton and his utter distaste for Donald Trump. During the 2016 presidential campaign, De Niro called Trump "blatantly stupid" and later apologized to Canadian Prime Minister Justin Trudeau for the president's "idiotic behavior." There is speculation that De Niro's political views may be the impetus for his being targeted.
Subscribe to Observer's Entertainment Newsletter
News first broke Monday that a "suspicious package" containing an explosive device had been delivered to George Soros, the billionaire and liberal philanthropist. Since then, several other prominent figures associated with the Democratic party have been targeted, including Obama, Hillary Clinton, former Vice President Joseph R. Biden Jr., former CIA Director John Brennan, former Attorney General Eric Holder and congresswoman Maxine Waters. Biden's package was misdirected and never arrived at his house; it was discovered at a U.S. Postal Service facility in Delaware. Like the envelope sent to Holder, it was misaddressed and was being redirected to the return sender written on the mailing label, Florida congresswoman Debbie Wasserman Schultz.
The Manhattan offices of CNN were also evacuated when another suspicious package was sent to the news station. As of Thursday, no one has been injured as a result of the attempted attacks.
"We certainly don't know whether they are here or elsewhere in the country," New York City Mayor Bill de Blasio said on CNN on Thursday morning. "There is somebody by definition who is a serial bomber, yes, and a terrorist."