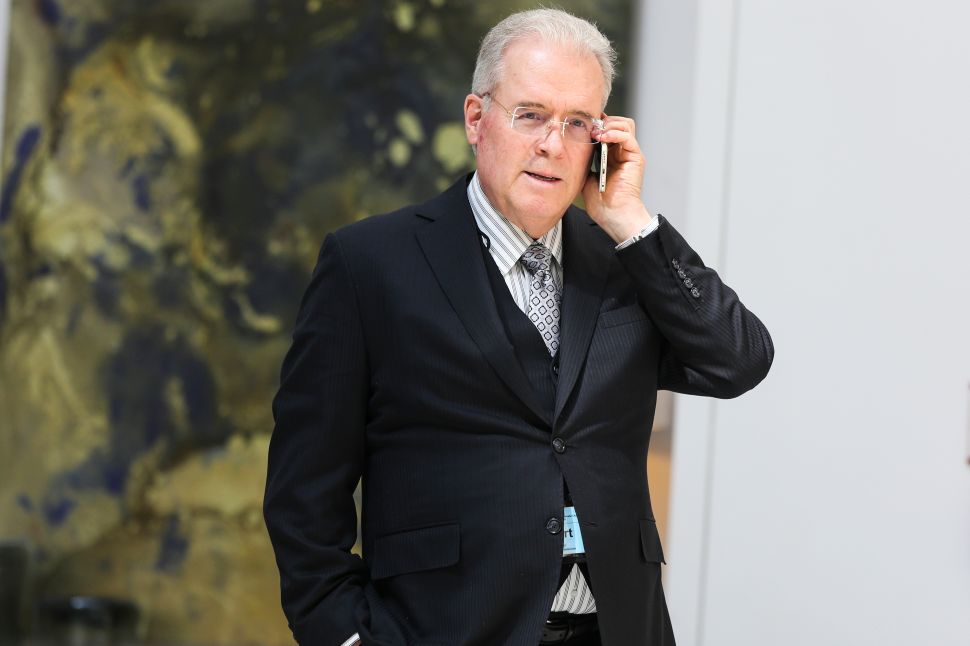 Billionaire Robert Mercer gave money to a PAC advised by a self-proclaimed "interpreter of energy."
The spiritualist in question is Ali Alexander, formerly known as Ali Akbar, a GOP political operative with a notorious reputation that allegedly includes fraud.
"On the eve of the 2016 election, Robert Mercer donated $60,000 to a PAC Alexander advises," reported Politico on Monday. "Alexander, who identifies himself as black and Arab, brings a more new-age approach to the culture wars, calling himself an 'interpreter of energy for this period.'"
Subscribe to Observer's Politics Newsletter
Alexander is one of the many New Right media celebrities orbiting Trumpland who built a brand through livestreaming musings on political warfare. Like many New Right figures, he also has a history of dog whistling to the nationalist wing of the MAGA movement.
After the first "Unite the Right" rally in Charlottesville, Virginia, Alexander interviewed the white nationalist Matt Colligan alongside former Gateway Pundit reporter Lucian Wintrich. Colligan was identified as a tiki-torch holding participant at the gathering of white nationalists which resulted in the murder of protester Heather Heyer.
"Nazi flags, 'Hitler did nothing wrong' memes, and attacks on mainstream media were displayed by Colligan during the livestream," noted Right Wing Watch in its coverage of the since-deleted Periscope. "Akbar insisted that the conversation was 'not a debate' and that 'there's no winner, there's no loser' in the duo's friendly discussion with Colligan."
Alexander also claimed that white men have been caricatured as evil by "white fat bitches" in the media, a sentiment which resonated with Wintrich and Colligan.
Wintrich was fired from the Gateway Pundit this August after appearing on a podcast hosted by the white nationalist Nicholas Fuentes. Alexander also appeared on Fuentes' program over the summer to discuss the far-right identitarianism movement, where he speculated that "a number of Jewish people do hate crimes against their own communities to get press."
This year, Alexander has made it a habit to note members of the media who are Jewish.
"Jake Tapper, who is a Jewish left-leaning journalist who works at CNN, was obsessed with packages that could not detonate and the tragic Synagogue shooting but dismissed the FL GOP shooting today. Called it simple 'vandalism,'" tweeted the operative on Monday, referring to an incident earlier in the day in which the windows of Volusia County's GOP headquarters were shot with bullets.
Alexander isn't the only fringe figure Mercer has bankrolled. After Milo Yiannopoulos was fired from Breitbart, the Republican megadonor bankrolled his independent media venture (Milo Inc.) before a Buzzfeed report exposed the provocateur's ties to white supremacists and neo-Nazis. Mercer resigned from his hedge fund, Renaissance Technologies, after the story's publication.
Over the summer, PayPal suspended Yiannopoulos' account over trolling a Jewish journalist with Nazi rhetoric through the company's platform.
Alexander could not be reached for comment.