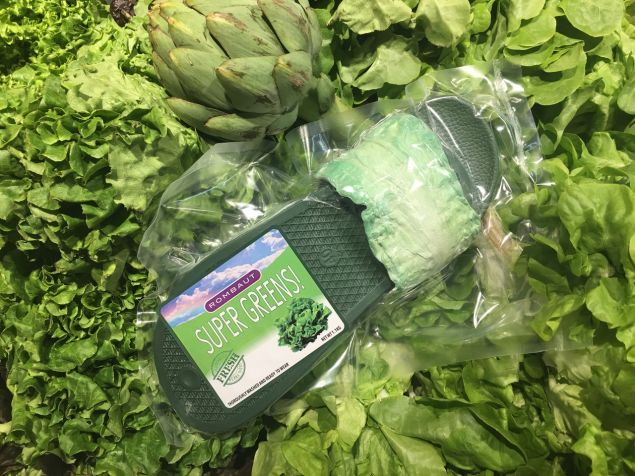 If it wasn't obvious enough that Bella Hadid's new favorite shoe brand, Rombaut, is vegan, it is now. The Paris-based footwear brand has just released the limited edition "Lettuce Sliders," the first wearable "vegetable shoes" borne out of the vegetable shoe art Mats Rombaut has been creating for the brand's Instagram account for years.
Born in Belgium, Mats started Rombaut five years ago after noticing a lack of choices in vegan footwear. Soon after, he began creating vegetable shoe sculptures to communicate that the brand is vegan. Made out of food scraps, of course. "We don't want to spoil edible food," Mats told Observer. Then came the urge to make these sculptures a reality. Thus, the Lettuce Sliders were born.
Subscribe to Observer's Lifestyle Newsletter
"Ever since [I started making the vegetable sculptures] I had the desire to make them into a wearable shoe," said Mats. "This dream became even more of an urge when I saw those viral rubber fish slides. I wanted to make the vegan equivalent of them and it fits with my series of other 'ugly shoes.'" (They also fit into the brand's shoe line because, to be clear, they are made out of wearable rubber. They are not actually lettuce.)
Yep, Mats readily describes his creations as ugly. And now the world does, too. His personal Instagram account was named as one of Vogue's "Ugly-Shoe Instagram Accounts to Follow" and the brand's popular "Boccaccio Cowboy" sneaker-boots made great strides in solidifying this reputation.
He's often birthing new shoe hybrids so it's not unusual for these to be a topic of conversation in the fashion world. So far Mimi Cuttrell, Bella Hadid's stylist, has shared the "Lettuce Sliders" and Mats said he expects people to "either hate or love them." Only 50 green lettuce and 50 purple cabbage will be available, launching today together with PTODAY at Comme Des Garcons store in Paris, and 12 pairs have sold in preorder already, paying €105 ($137) for the leafy loafers.
Their limited availability is in keeping Rombaut's "slow fashion" process. When Mats started the brand there was a lack of sustainable leather alternatives, so he began creating shoes by hand. He now works closely with a factory in Portugal, hand finishing them once they arrive in Paris. Rombaut also only has four showroom sales moments a year, but Mats is less concerned with mass-producing than he is with creating unique, innovative shoes.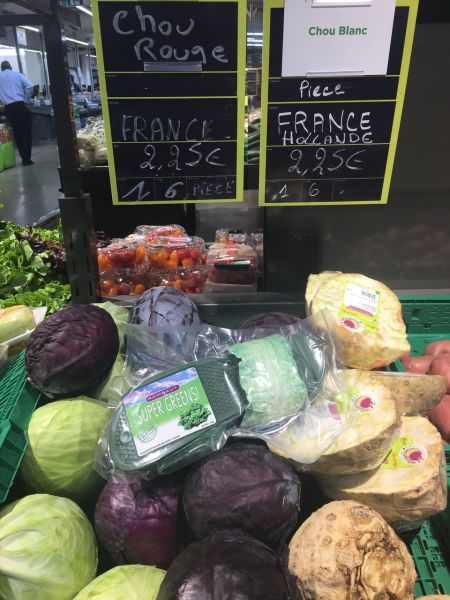 "Rombaut being slow fashion allows me to have time for other clients such as Hugo Boss," said Mats, referring to the runway sneaker he designed for their Fall/Winter 2019 show. Plus, he feels by collaborating he can win other designers and brands over to the vegan shoe movement, a cause for which the Lettuce Sliders could be considered a literal walking advertisement.