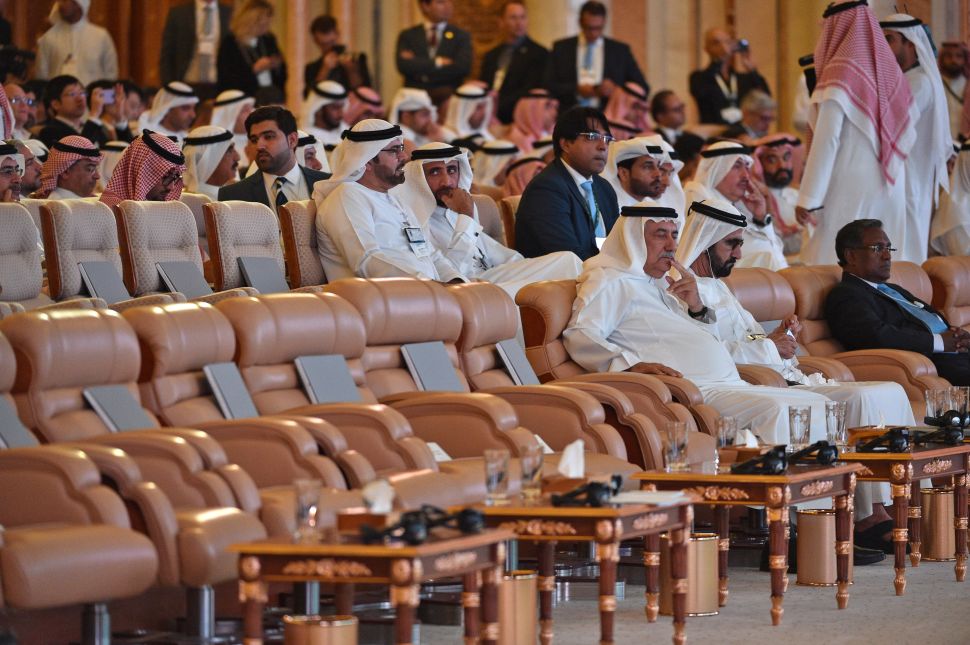 Saudi Arabia's controversial investment conference, the Future Investment Initiative (FII), began in Riyadh on Tuesday as scheduled, despite many high-profile speakers cancelling their attendance at the last minute following the mysterious disappearance and apparent murder of Washington Post journalist Jamal Khashoggi earlier this month.
The three-day annual business conference, dubbed the "Davos in the Desert," was originally set to feature 150 speakers from 140 global companies and governments.
Since the disappearance of Khashoggi in the Saudi consulate in Istanbul on October 2, at least 40 of the initially confirmed speakers have withdrawn from the event, including Uber CEO Dara Khosrowshahi, JPMorgan Chase CEO Jamie Dimon, AOL co-founder Steve Case and executives from Siemens and BlackRock.
Several international media outlets have dropped out, too, including The New York Times, The Financial Times, CNBC and CNN.
Subscribe to Observer's Business Newsletter
But some 100 speakers are still attending, including Pakistan's Prime Minister Imran Khan, PepsiCo's vice-chairman Mehmood Khan and George Atta, global smart city leader at Ernst & Young (which is also a sponsor), according to BBC journalist Middle East journalist Sebastian Usher, who is in Riyadh covering the conference.
The conference website has taken down its original speaker page.
The FII is a three-day annual event hosted by Saudi Arabia's sovereign wealth fund, the Public Investment Fund (PIF), since last year with the purpose of attracting global investment opportunities. It is part of Saudi's "Vision 2030" initiative, an effort led by Crown Prince Mohammed Bin Salman to diversify Saudi's oil-centric economy.
Last year's inaugural event featured discussions on artificial intelligence, cryptocurrencies and climate change. Speakers included SoftBank CEO Masayoshi Son, Blackstone CEO Stephen Schwarzman and Virgin Group CEO Richard Branson, among others.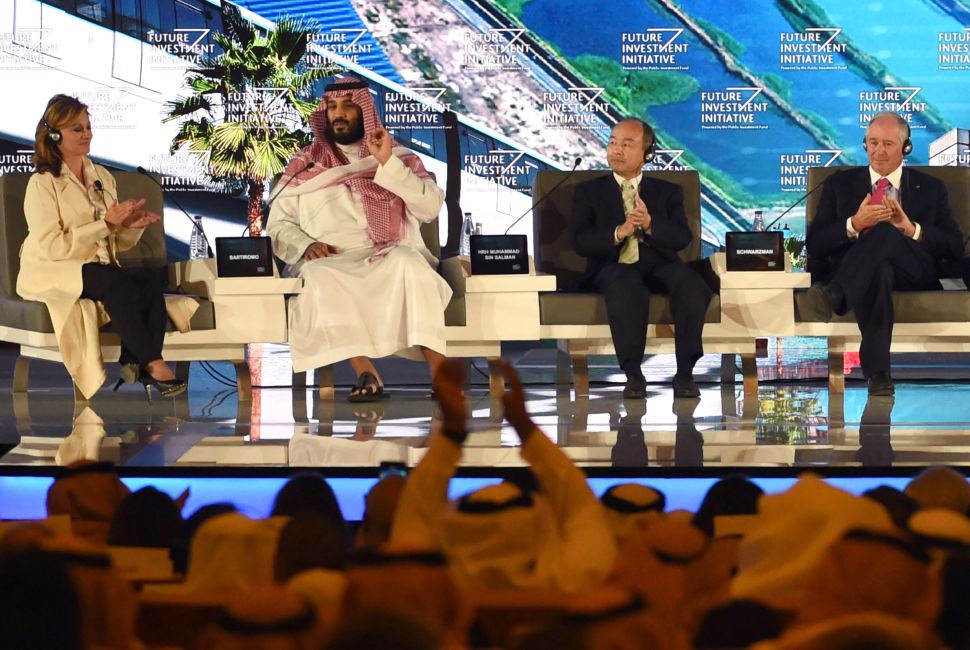 The PIF, which manages over $250 billion in assets, is a major investor in global tech startups, including Uber and SoftBank's Vision Fund. Uber CEO Khosrowshahi's withdrawal from this year's event even sparked a boycott against Uber by Saudi Arabia and its allies.
The fallout of the Khoshaggi tension has also spread to the Saudi sovereign fund's ongoing deal negotiations. Earlier this month, Virgin Group's Branson said he would suspend talks with PIF over a planned $1 billion investment in the group's space venture.
You can watch a livestream of the conference here.