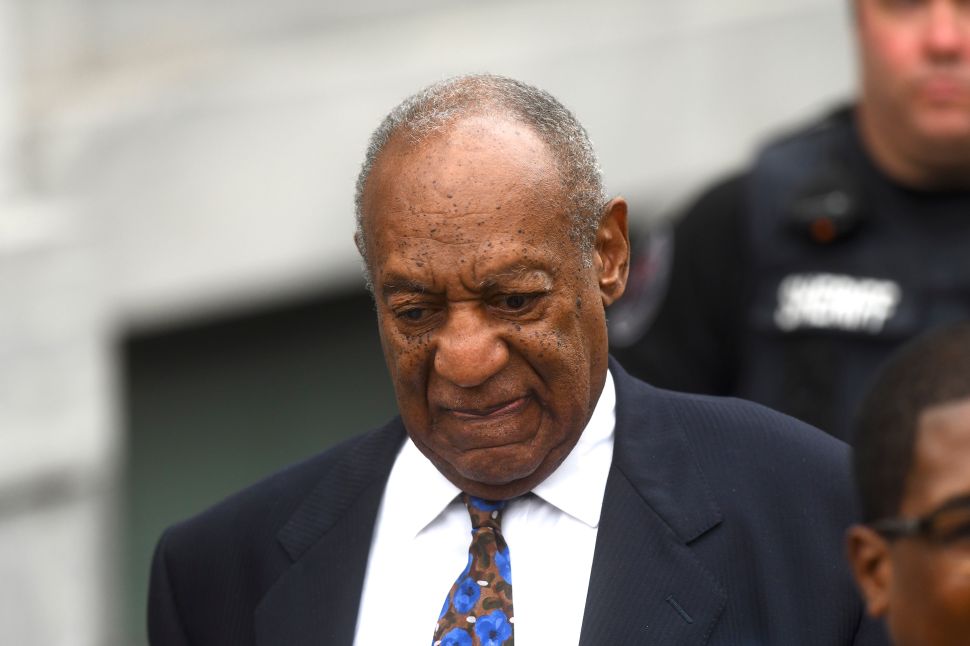 Bill Cosby was sentenced to prison just 11 days ago, and he and his legal team are already working to get him out.
On Friday, Cosby's attorneys filed a motion requesting the overturning of his conviction and his three- to 10-year sentence. Based on perceived errors made during his sexual assault case and trial, the legal team is also working to get the judge on Cosby's case removed.
"The defendant, William H. Cosby Jr., moves this court for a new trial in the interest of justice, or at least for reconsideration and modification of the sentence imposed on September 25, 2018," the motion says, per Deadline.
Cosby's legal team argues that Judge Steven O'Neill should have recused himself from the sentence hearing following the 2017 mistrial and subsequent retrial earlier this year.
"For the reasons detailed in Mr. Cosby's previously filed motions for recusal (which are incorporated here by reference, without being repeated and set forth at length), and for all the foregoing reasons, a reasonable observer could question the impartiality of the judge who imposed the September 25, 2018, sentence," the filing says. "Accordingly, Judge O'Neill should have recused himself from imposing sentence."
The disgraced star's defense also claims that the prison sentence was unjustly harsh—the standard sentence for his crime is two to three years, and Cosby is legally blind and 81 years old.
In December 2015, Cosby was arrested for sexually assaulting Temple University employee Andrea Constand at his Pennsylvania home in 2004. In July 2017, his trial ended in a mistrial following jury indecision. In April, Cosby underwent a retrial, resulting in his conviction.