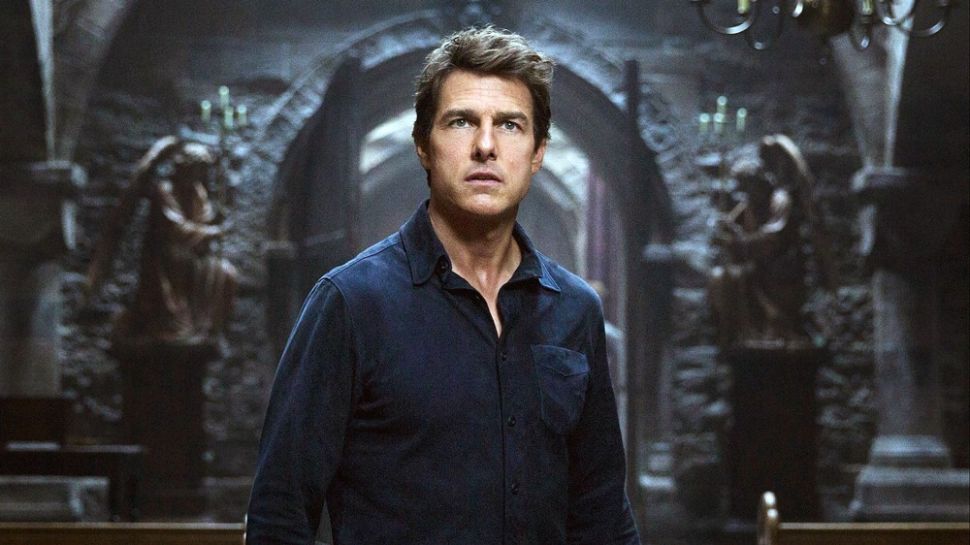 For those of us too old to go trick-or-treating, cable offers its annual alternative: monster movie marathons. Some of the usual suspects include Dr. Jekyll and Mr. Hyde, The Mummy, Frankenstein and Night of the Living Dead, along with a bunch of other gruesome tales meant to elicit chills and thrills. But this year's viewing schedule also serves as a referendum on the current state of Hollywood.
It was barely one year ago that Universal Pictures attempted to populate Tom Cruise's reboot of The Mummy with many of the characters from those aforementioned spooky movies. The plan was to jump-start the "Dark Universe," a shared cinematic realm filled with classic movie monsters. It was meant to be the studio's answer to Disney (DIS)'s insanely successful Marvel Cinematic Universe, which featured high-profile characters interacting with one another across a sprawling episodic franchise.
Simply put, the Dark Universe didn't work. The Mummy was savaged by critics and bombed at the U.S. box office. Despite Universal's overeager marketing of the fledgling Dark Universe—which had also cast Javier Bardem (Frankenstein's monster), Russell Crowe (Dr. Jekyll) and Johnny Depp (The Invisible Man)—the studio was forced to ground its plans before they ever really got off the ground.
Subscribe to Observer's Entertainment Newsletter
But as we look around the current cinematic relay race, the Dark Universe has hardly been the only shared world to stumble. Warner Bros.' DC Extended Universe is still finding its footing five years on; audiences have a while to wait for a reboot of 20th Century FOX (FOXA)'s X-Men franchise after Marvel takes control; and Lucasfilm's Solo: A Star Wars Story put an indefinite hold on spin-offs set in a galaxy far, far away. Even WB's King Arthur: The Legend of the Sword was meant to spawn expanding sequels (LOL).
And so that's why today we're pondering more than just costume choices. We're wondering: How does one successfully build a good shared cinematic universe from the ground up? Here, some tips based on past success stories.
Find Your General Manager
You can roughly compare the star of a blockbuster to a sports team's MVP. Both are largely responsible for in-game success and energy while contributing to the style of play. A director is most closely related to a team's coach, someone in charge of the system who makes play-by-play decisions to produce the best possible product. But a shared cinematic universe also needs a general manager, someone with a long-term vision whose moves all contribute to sustained success and structure.
Some may lament the Marvel Cinematic Universe's occasionally flavorless efforts, but at least studio head Kevin Feige has a detailed plan in place. Each phase of the MCU is meticulously plotted with character introductions, world building and future teases all blending together seamlessly. The result: the single-most consistently successful creation in entertainment history.
Meanwhile, say what you want about the Star Wars films under Lucasfilm president Kathleen Kennedy, but three out of the four movies she's overseen have been greeted with overwhelming critical praise while also surpassing $1 billion at the box office. Every single other studio would pillage, maim and kill for that kind of success.
Conversely, we've seen both a lack of studio interference and too much studio interference negatively impact the DCEU. Director Zack Snyder's overarching vision proved unpopular with casual audiences, and DC Films has been stuck in a reactive game of catch-up ever since, overcompensating from film to film. Hierarchical shakeups within the studio have made it difficult to see what exactly the long-term plan is there. Though newly installed studio head Walter Hamada has industry observers cautiously optimistic (we're hopeful for Joaquin Phoenix's Joker), the guiding strategy remains something of a mystery.
Executives at Universal entrusted inexperienced director Alex Kurtzman with a $125 million budget for The Mummy and, well, it didn't go so well. Behind the scenes, the Dark Universe relied on the antiquated Writers' Room approach, in which a handful of script doctors each take a pass at the screenplay, often resulting in a mishmash of ideas and tones (see: Transformers: The Last Knight).
Vetting, testing and supplementing a singular vision is the most effective strategy in laying the foundation for a shared cinematic universe. To do all that, you need a capable guiding hand that can offer initial building blocks with specific plans for expansion.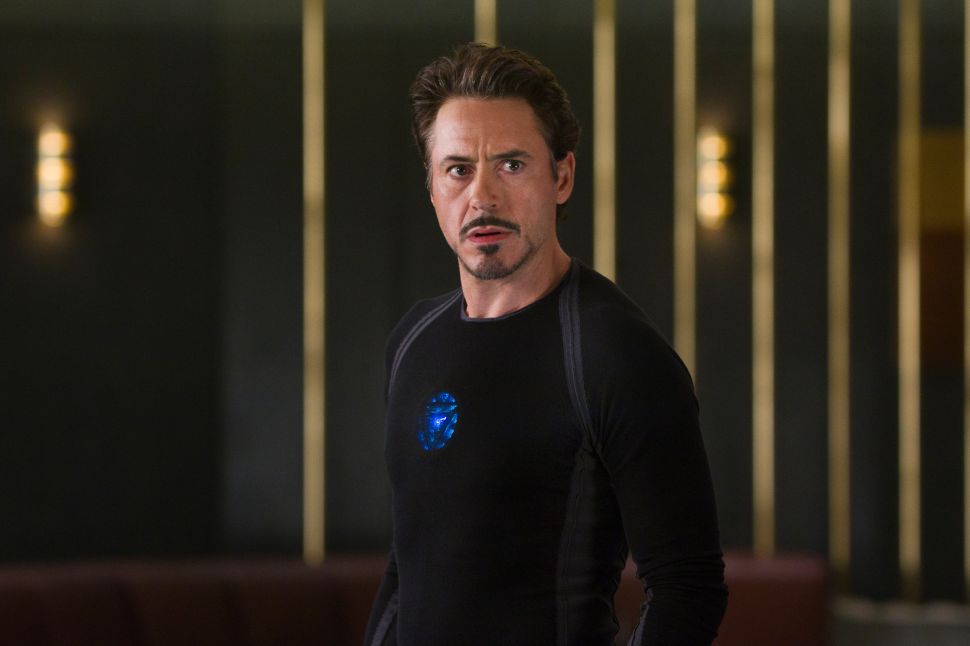 Start With One Good Movie
Seems obvious, right? But you'd be shocked how often studios blow past this essential first step and careful cinematic planning and just rush toward showy, end-game blockbuster effects.
The MCU kicked off in 2008 with Iron Man, which holds a 93 percent on Rotten Tomatoes and was generally well received as a rollicking action comedy. The DCEU launched in 2013 with Man of Steel (55 percent) and proved divisive among fans and critics due to its darker tone. The Mummy unraveled in 2017 to the tune of a 15 percent on Rotten Tomatoes and became fodder for widespread punch lines.
Iron Man provided the defining mold for the remainder of the MCU: fun action, quippy humor that translates to multiple demographics and purely entertaining characters. Robert Downey Jr.'s Tony Stark was enjoyably hammy, garnering worldwide popularity as the personification of cool guy id mixed with heroic pathos. Contrast that with Henry Cavill's stoic and dour Superman and it's easy to see why the former won the likability contest and why the latter didn't last long. Snyder deserves credit for trying to do something different with the superhero genre, especially when compared to Marvel's producer-driven assembly-line approach. But in doing so, he lost the thread of his characters—no one seems to know why Superman wants to protect mankind, not even Clark Kent—and his films have suffered as a result. (At least Man of Steel is the closest we'll ever get to a live-action Dragon Ball Z fight scene, which is cool.) The jarring and muddled Batman v Superman: Dawn of Justice didn't help much; it amounted to an ill-advised and overstuffed—thought admittedly gorgeous-looking—backdoor pilot to the ultimately disastrous Justice League.
The X-Men franchise is the only other successful shared cinematic universe, and even that series has suffered from dips in quality. Counting standalones such as Logan and Deadpool, the X-franchise has about six and a half good movies and three really bad movies (with the upcoming Dark Phoenix and The New Mutants possibly joining the latter category after repeated delays and multiple reshoots). Movie fans are excited to catch a glimpse of the recast version set in the MCU.
Sony's The Amazing Spider-Man 2 attempted to kick off a movie universe populated with Marvel characters in 2014, but was skewered by fans and critics and didn't post the type of profits Sony hoped for. The studio subsequently scrapped its expansion plans…until now. Despite Venom's impressive financial totals so far, the longevity of Sony's second attempt at resurrecting this idea is in question, given the generally negative responses to Tom Hardy's gonzo comic book foray. It's up to Jared Leto's Morbius to prove that Sony's Universe of Marvel Characters, or SUMC as they've dubbed it (ugh), is a worthwhile endeavor.
So, yeah, above all, people like good movies. But moviemakers shouldn't don't get so caught up dreaming up a 10-picture continuity and announcing a host of release dates before the first film has even seen the light of day. The No. 1 hook to keep audiences coming back is simply making a good first movie unconcerned with franchising (see: Die Hard, The Terminator, The Matrix).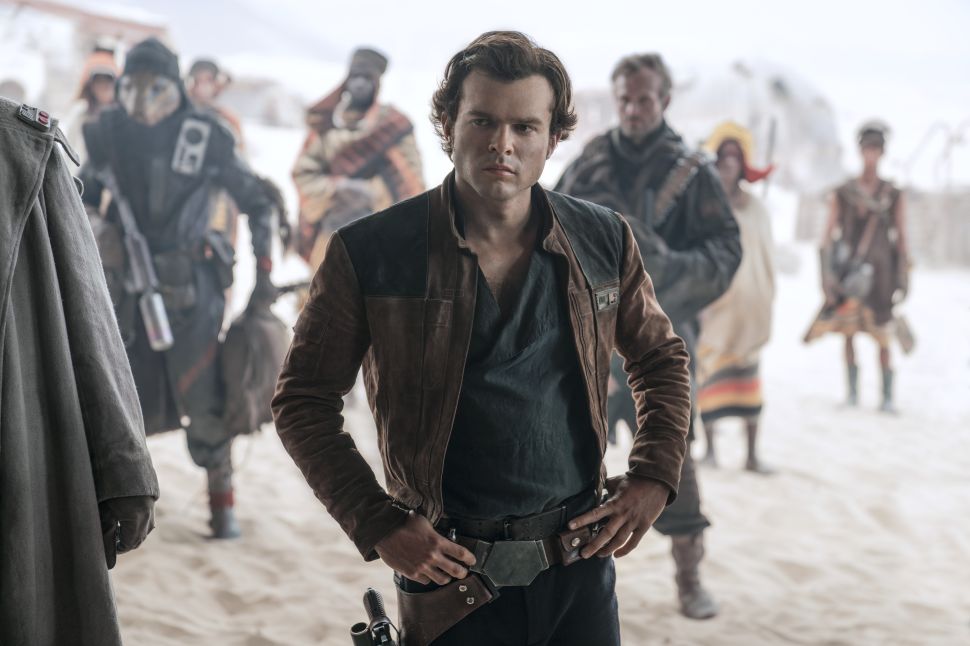 Timing Is Everything
Solo: A Star Wars Story arrived just six months after the divisive The Last Jedi hit theaters, and while the movie's quality is the main culprit for its failure, it's hard to argue that the compressed release schedule didn't play at least a small role. With Lucasfilm also announcing a standalone trilogy for Jedi director Rian Johnsonl; a spin-off film series from Game of Thrones showrunners David Benioff and D.B. Weiss; Jon Favreau's $100 million live-action Star Wars TV series; and rumors indicating anthology entries for Boba Fett and Obi-Wan Kenobi (both of which have reportedly now been canceled), we wonder if Disney was stretching itself too thin and flooding the market with Star Wars content. Part of the franchise's appeal is that each entry feels rare and special.
The MCU released between one and two movies per year for the first nine years of its existence. Only recently has the studio earned enough audience devotion and money to start dropping three pictures per year—and that likely isn't a sustainable long-term strategy.
Timing is absolutely crucial during the infancy of a shared cinematic universe. WB's Aquaman will arrive more than a year after the flop of Justice League, more than enough time for the studio to distance itself from the previous regime. Once Disney's acquisition of Fox is complete and the X-Men fall under Marvel's banner, we likely won't see the recast characters until 2021 at the absolute earliest. Sometimes, lying low for a bit is more effective. Even beloved properties need a breather.
Far too often, studios cast an eye toward the finish line before they've even left the starting block. Executives with no concept of storytelling and unqualified filmmakers are stuffing movies full of references to what's next, with little to- no concern for what's going on right now. That's how we ended up with The Mummy, an outlandish, poorly conceived and terribly executed would-be launching pad that wound up forcing Universal to abort its mission.
Let's hope the next time an ambitious studio tries its hand at crafting a shared cinematic universe that it remembers the one really chilling takeaway from The Mummy.