Sophia Amoruso became an entrepreneur by accident.
To most people, she is known as the founder of Nasty Gal, the vintage fashion brand that was all the rage around 2010. Much like Silicon Valley's classic tale of starting a business from a garage, Amoruso started Nasty Gal from her bedroom at the age of 22.
Precisely speaking, she started on eBay. In 2006, Amoruso set up an eBay store called "Nasty Gal Vintage," selling old clothes she'd found from local thrift stores and estate sales, while working as a receptionist at an art school in San Francisco.
Subscribe to Observer's Business Newsletter
Her initial motivation was just to earn some extra money to pay bills (she was a college dropout and couldn't keep a stable job), but her little eBay shop surprisingly became a wild success. Nasty Gal's distinctive, edgy style quickly earned a loyal fan base on the internet. And before long, Amoruso took it off eBay, set up a website and made Nasty Gal a standalone brand.
Between 2009 and 2012, Nasty Gal was on a rocket ship. Sales were growing multifold every year; venture capitalists began to take notice of the cult-like brand; Forbes put Amoruso on the cover of its magazine, praising her as "fashion's new phenom."
At its peak, Nasty Gal had 200 employees and over $100 million in annual sales. At one point, Amoruso's personal wealth, which was mostly ownership in Nasty Gal, was estimated at $280 million by Forbes.
Then, all of a sudden, the glory stopped. In the years leading up to 2016, Amoruso mismanaged Nasty Gal into bankruptcy. The company filed for Chapter 11 protection in November 2016 and was eventually sold to British online retailer Boohoo.com for $20 million.
But Amoruso didn't disappear. By the time Nasty Gal changed hands, she'd already earned a new title as a New York Times bestselling author with her 2014 autobiography, #Girlboss. In 2017, the book was adapted into a Netflix series with the same name, and Amoruso served as one of the executive producers. Each episode starts with a disclaimer that reads, "What follows is a loose retelling of true events… Real loose."
The TV show only existed for one season, but Amoruso carried the Girlboss brand into her second venture. In December 2017, she founded Girlboss Media, a content company aiming to provide female-empowerment through blogs, conferences and podcasts.
Earlier this month, Observer sat down with Amoroso in San Francisco and chatted about her journey as an entrepreneur, the dramatic rise and fall of Nasty Gal and what she's up to now.
How real is the Netflix series? Was it an accurate retelling of your story?
The general arc of the story is true. That really is what happened. I was working in the lobby of an art school when I started my eBay store. And I did almost everything myself in the beginning.
But all the supporting characters in the show—for example, my parents, what they did for a living, how close we were [or weren't]—are all fictional. Also, a lot of the smaller things that happened were fictionalized. For example, I never went to Coachella (laughs). I never ran across the Golden Gate bridge carrying a dress. But I've gone far out of my way to get someone a dress that wound up stained or missing a button or things that happen between the time you put something up for sale and the time you have to show it to someone.
Around 2010, Nasty Gal was the star of online fashion retail and such a big cultural phenomenon, too. But within just a few years, it went bankrupt. What happened?
Like I said, I did almost everything myself in the beginning. And I hired my first employee from Craigslist. Before venture capital came in [in 2012], I owned 100 percent of the business, and we were profitable. We had exploded: we went from $1.1 million in [annual sales] to $6.5 million to $28 million [in 2011] in three years with no digital marketing and no outside investors.
But then Index Ventures came in with $40 million from their growth fund. With that investment, they laid down an expectation to grow annual sales from $28 million to $128 million in one year. So, my task was to somehow grow intentionally when it was such an organic, cult-like brand.
That money and expectation were a real shock to the system. We hired 100 people almost immediately and made a growth plan without having a lot of data to back it. Nasty Gal was still a very young business, so we hadn't captured what we would've needed to architect that growth plan properly.
So, I think that was kind of what set things into motion. Things became too complex too fast.
When you realized that Nasty Gal was going down, what were you thinking? Did you blame yourself?
I think Index Ventures handing that $40 million to someone that naive who didn't know how to build a deck—I didn't even know how to build a presentation—was possibly irresponsible on my behalf.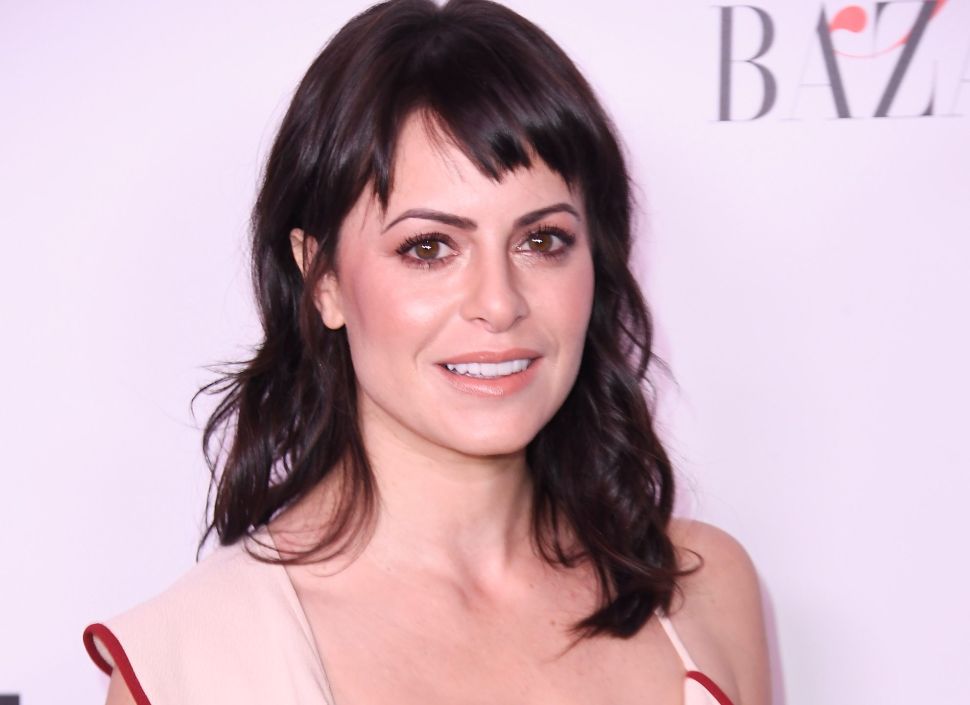 All in all, do you consider Nasty Gal a success in your career?
I mean, the company sold for $20 million in bankruptcy. So, in the grand scheme of things that can happen in your early 30s, yeah I'm proud of it.
It was a ride, and I was naive. I'd learned everything and I was still super young. But that doesn't mean I know everything or that I have everything figured out—it's as hard now as it was when I was building my first company.
So, how has that experience affected your job as CEO this time around?
I think this is an industry where it's pretty common to fail, get up and try again, and repeat that process.
Unlike a lot of the entrepreneurs in Silicon Valley, I've created two brands [Nasty Gal and Girlboss] serendipitously, not by design. I feel I'm still learning through a very unnatural way to plan, execute and organize things as a CEO. There were a lot of things that I didn't completely understand 10 years ago and five years ago.
The beautiful thing now is that we're still a small organization. So, when there are bumps in the road, I can correct pretty quickly. And I can implement from the beginning the things I know that need to happen.
Why did you choose to start a media company after running a retail empire?
I picked up [media] pretty quickly after I left Nasty Gal. The book, by the sheer nature of it, was a piece of media; my podcast, Girlboss Radio, which came after that, was also a piece of media; and so was the Netflix series. So, it was natural for me to continue that conversation and create more content for our already highly-engaged audience. By the time I started Girlboss, it was already a strong brand.
Is this something you've always wanted to do? I mean, when you started Nasty Gal, you didn't have many choices. You were selling things on eBay in order to pay bills. But this time is very different: you have money from selling Nasty Gal and you are famous.
Absolutely. This is the first time in my career that my purpose and my opportunity have aligned, which is empowering women.
Nasty Gal was about making women feel confident through fashion or style, and Girlboss is more about connecting them to one another, providing resources, tools and education for them to advance. To me, that feels like a really natural next step, especially because I wish I had this when I was building my first company.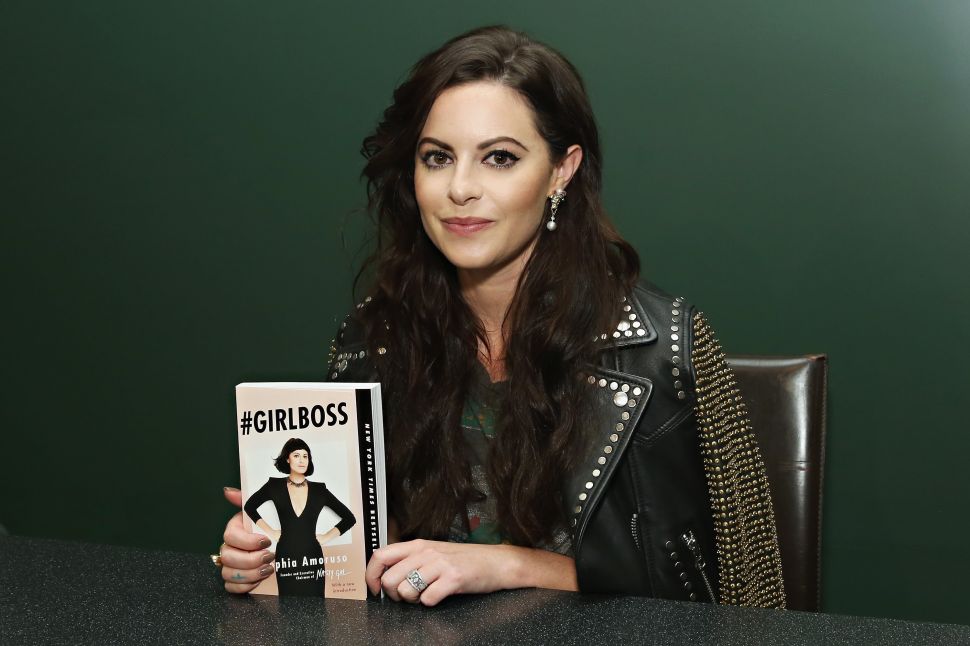 Was Nasty Gal's bankruptcy an impediment in your fundraising for Girlboss?
No. I think fundraising is difficult regardless of what you have done in the past.
This is my first time raising money. At Nasty Gal, people just threw money at me. So it's my first time going out pitching in my career. It's a learned skill, and it brought a lot of questions to the surface, which felt like a very healthy thing for the business.
If anything, I'm a seasoned entrepreneur now, and often it's in the second business that an entrepreneur really gets it right.
So, which one is harder—raising fund for an early-stage startup or managing a big team like Nasty Gal?
I mean, they're so different. But I'd definitely say there's nothing harder than managing a large team, except perhaps harder things that happen in your personal life. Humans are the wild card; they are the most unpredictable thing in business. I think that it's much harder to manage people than perfecting your investor pitch or finding a product market fit, because those are all very controllable.
Are people still asking you about Nasty Gal everywhere you go… like I just did?
Yeah. Actually, I don't think people will ever stop asking about Nasty Gal. But it's OK. Nasty Gal is a really important part of what makes Girlboss and what I have to offer, because, you know, I've been through a lot and I want to use that experience to share with every woman that failure, or whatever you want to call it, is just an opportunity to do better and to learn.
It's very easy to spend a lot of time looking backwards. And, if you're not making mistakes, you're not taking risks. I'd much rather make mistakes and learn than sit in my chair and count pennies.
Where do you see Girlboss going in the long term, perhaps after people are no longer talking about Nasty Gal?
Girlboss is all about listening and hearing what people's motivations are. I think the best thing we can do is actually be less obvious as a facilitator and letting the community build itself, like a church. I think women will always want to get together with the need for something like Girlboss. Ultimately, I want to build a global brand that people identify with and that brings people together autonomously.