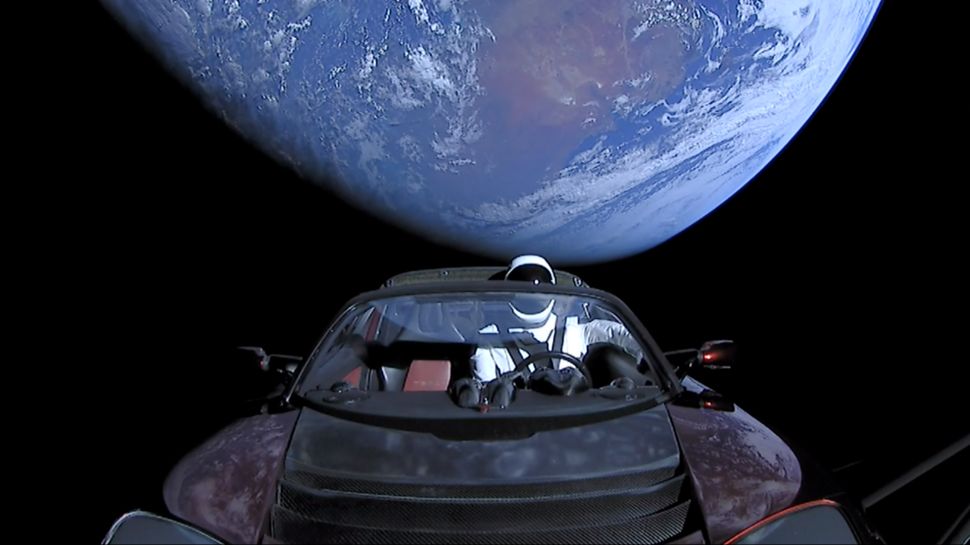 Tesla Owners Alert: Starting Friday, October 5, through December 10, if you can convince a friend to buy a Tesla car—Model S, Model X or Model 3—Elon Musk will send a laser-etched photo of you into deep space, probably delivered by one of Musk's SpaceX rockets.
That is just the entry-level perk in Tesla's updated referral program. With one qualifying referral purchase, Tesla will laser-etch a photo of the owner, or any image of the owner's choice, onto glass and send it into a deep space orbit where it will float for millions of years.
Any image, seriously.
Qualified owners who wish to receive the reward can expect a reminder on their Tesla mobile app sometime in December to upload their selected photo.
If you can get a second friend to buy a Tesla car, you can choose either a Tesla Signature Black Wall Connector engraved with Musk's signature or a miniature drivable electric Model S designed for kids. With each additional referrals up to five, the owner can get more perks such as one-week testing an electric semi truck and a five-year extended warranty.
On February 6 of this year, Musk launched a cherry-red 2008 Tesla Roadster with a dummy driver named "Starman" into space from a SpaceX Falcon Heavy rocket.
He has thought of the space-traveling car often since then, especially at difficult times. Last Friday, one day after the SEC threw Musk a securities fraud lawsuit for irresponsibly tweeting out his intention to take Tesla private in August, he tweeted a photo of "Starman" driving the Roadster with the words "Don't panic!" on the dashboard to keep himself strong.
The red Roadster was the first car ever sent into space. Although it was a brilliant marketing stunt to attract people's attention to both Tesla and SpaceX, some in the science community were concerned about the pollution it might have brought into the vast, yet perfectly sterile, expanse of outer space.
For example, Inverse has reported that researchers at Purdue University were worried that the germs all over "Starman" and his car could permanently alter Mars, their original destination (the car ended up shooting beyond Mars' orbit and is now floating farther out into the Solar System). But contamination is still possible if the car crashes into a planet or a moon.
Historically, only NASA has the capacity to launch things into space. And it has an office specifically responsible to make sure that no spacecraft going out will contaminate other worlds. But at SpaceX, the Roadster and the dummy on board were not inspected with the same NASA standards before the launch.