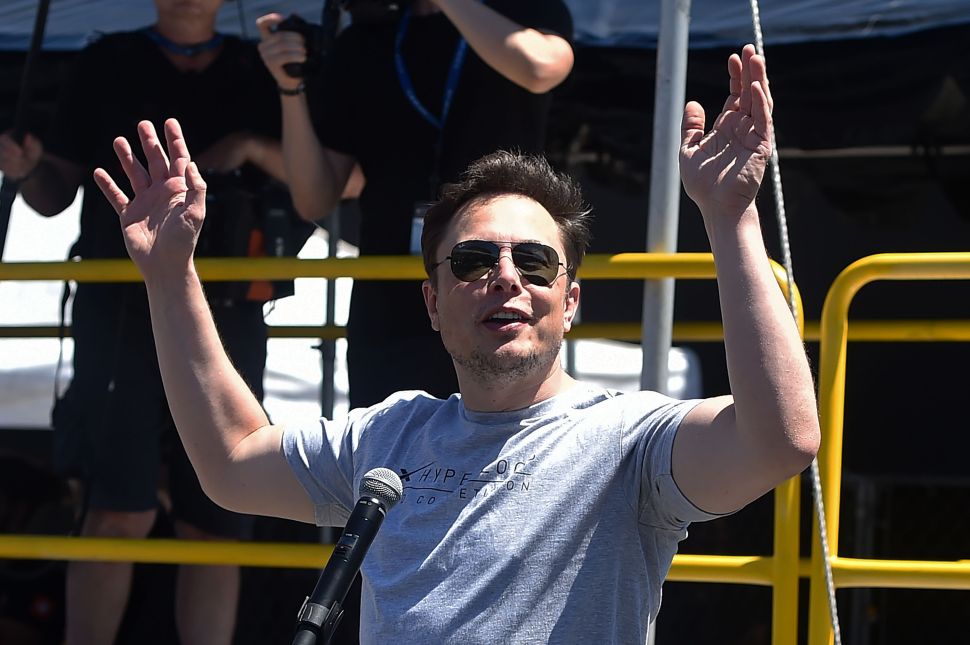 On Monday, Tesla announced that it would release its third-quarter earnings results and host an earnings call on  Wednesday afternoon, one week earlier than the expected date.
The haste firmed analysts' already heated speculation that there must be good news that Tesla can't wait to share.
On Tuesday, Tesla shares surged more than 12 percent—despite major indexes and automobile and tech stocks continuing their weeks-long woes—after noted Tesla short seller Andrew Left of Citron Research dramatically changed his mind about the electric carmaker.
Subscribe to Observer's Business Newsletter
"As much as you can't believe you are reading this, we can't believe we are writing this… for the first time, Citron is long Tesla as the Model 3 is a proven hit and many of the TSLA warning signs have proven not to be significant," Left wrote in a company blog post on Tuesday.
In a few charts attached to the blog post, showing Tesla's quarterly delivery growth from a year ago and its 2018 sales compared with peer automakers, Left noted that Tesla is not only pulling customers away from luxury carmakers like BMW and Mercedes but also from brands such as Toyota and Honda.
"Plain and simple—Tesla is destroying the competition," he concluded. "Like a magic trick, while everyone is focused on Elon [Musk] smoking weed, he is quietly smoking the whole automotive industry."
On Wednesday, equity researcher JMP Securities gave Tesla a new outperform rating and a price target of $350 a share; that's 18 percent higher than its Tuesday's closing price of $294.
"We believe the expertise Tesla has accumulated in key aspects of electric vehicle development and manufacturing is very difficult to duplicate," Joseph Osha, a managing director at JMP said in a note on Wednesday. "The combination of the Model 3 ramp, capital spending plans, and pending debt repayments have left Tesla in a difficult position… but we think Tesla can make it."
Osha added that JMP's detailed modeling suggests that Tesla can make it through the next 18 months without having to raise new capital.