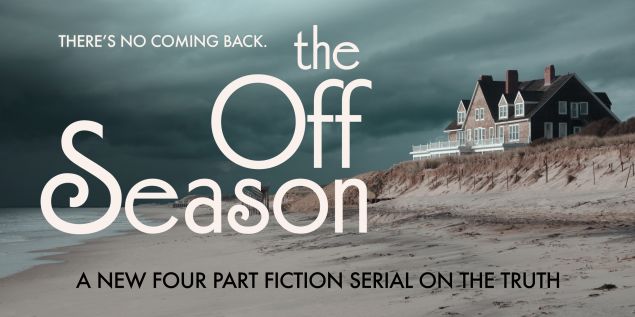 Ralph Waldo Emerson said, "Fiction reveals truth that reality obscures." Jonathan Mitchell, the writer, director, producer, editor and host of The Truth podcast, took that pearl of wisdom and ran with it. Since the pilot episode of his audio show debuted in February of 2011, Mitchell has been creating single-episode narratives as well as short serialized stories that have become so popular, they've been picked up by the likes of This American Life, Studio 360, Snap Judgment and others.
Deep theories about amusement parks, conversations with a talking fish and a Superman type character murdering people for social justice are among the topics of recent episodes. And while it might not seem like it from these short descriptions, much of its appeal lies in exactly what Emerson described: the underlying relatability of these stories.
Most episodes of the show are one-offs—two parts at most. But with the launch of the latest season, the first episode of which hit (internet) airwaves on October 2, they're presenting a serial told over four episodes. Titled "The Off Season," it begins with a TV host being confronted on air with claims that he engaged in sexual harassment. He's placed on leave from his job, while a young wannabe journalist sets out to uncover the truth. Feeling like it's been ripped straight from real #MeToo headlines, the story deals with power, redemption and regret—and asks the question of what dubious actions might be justifiable when trying to bring the truth to light.
Subscribe to Observer's Arts Newsletter
While most stories told by The Truth have a decidedly Twilight Zone feel, Michell told Observer that's really only "maybe 60 or 70 percent of what we do." And in the current political climate, it's been hard not to find inspiration in the debates that have been consuming our attention. But this installment, like their last with overt political messaging, might prove to be something of a gamble. Some fans weren't too pleased when the show waded into current news topics with the episode "Influencers." It imagines a dark future in which Donald Trump has locked journalists in a concentration camp where they're forced to write propaganda. The feedback gave Mitchell pause for thought, but he went forward with "The Off Season" anyway, because even though it was a political idea, Mitchell said at its core, it had that one thing he's always looking for: "inciting incidents that have meat on them."
According to the writers of "The Off Season," Marina Tempelsman and Niccolo Aeed, this story is really about self-image and the excuses we internalize in order to act badly towards others. "No one thinks of themselves as the villain," Aeed pointed out to Observer. "They may be powerful now, but they still see themselves as vulnerable young men, [in situations such as this] who have been taken advantage of by the system. You can often see the defense writing itself."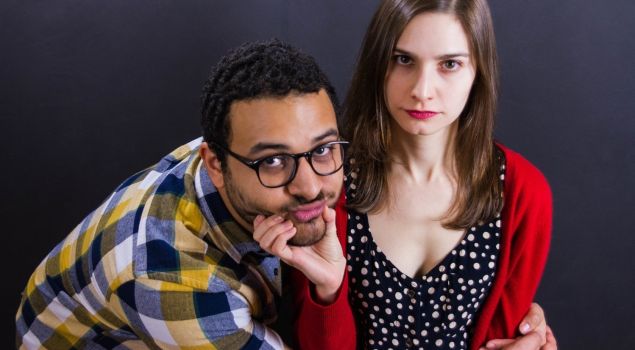 Bruce, the TV host, is clearly a flawed character, but Erica, the young journalist looking for a story, has some wrinkles of her own. "We're looking at a character starting out her career who's willing to compromise," Aeed said. So the question becomes how much is one willing to trade in their values to get a job or get ahead?
And though a vigorously trending topic, Tempelsman explained why she thought the story had legs outside of its relation to #MeToo. "People are just more willing to talk about sex and power in a fictional context," the said. Get to it now, but if you decide to wonder through The Truth's back catalogue first, rest assured 'The Off Season' will always be a timely, relatable listen.