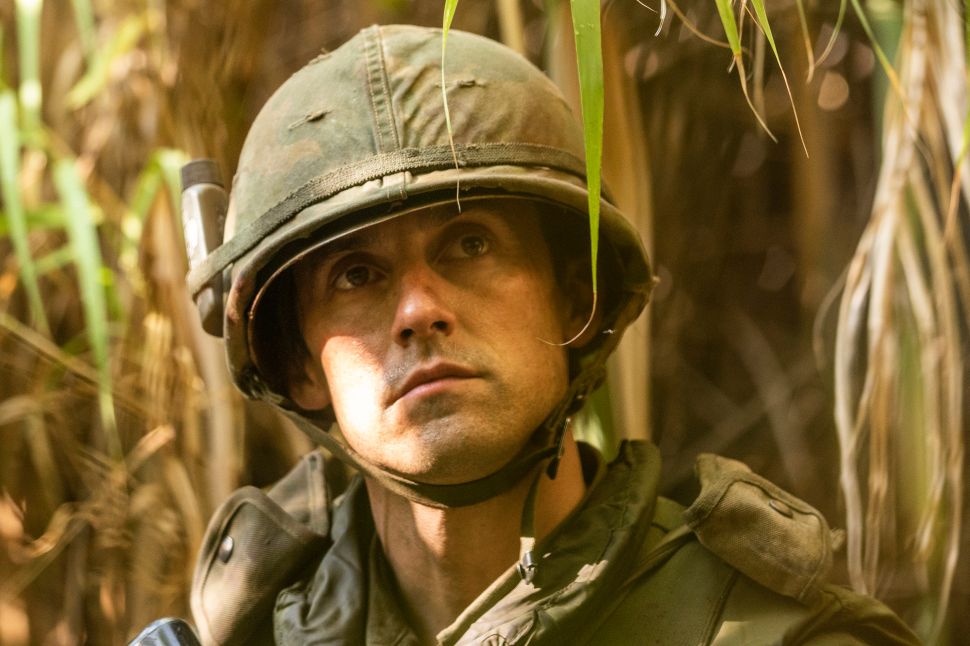 We don't know about you, but we've been having serious heart palpitations since last week's This Is Us. The show has basically been the equivalent of an ex-significant other that you still love inviting you to their wedding. (NBC, you're paying for our therapy.) Unfortunately, our inner turmoil is only building as we await tonight's episode, "Kamsahamnida," in which we think the series will drop a major reveal.
Last week's installment, "Toby," put Kevin's (Justin Hartley) search for answers about Jack's (Milo Ventimiglia) time in Vietnam at the center. After connecting with one of Jack's former squad members, Kevin was given a picture of his dad and a Vietnamese woman—wait for it—wearing the exact same necklace that now rests around Kevin's own neck! Remember, last season Kevin went full child-star-crazy over the necklace because it's the only thing of Jack's that he owns.
Those who watched "Toby" closely noticed that the woman is the mother of the young boy who tried to give Jack a fish in the Vietnamese village he's guarding and that his eyes lingered on her a beat longer than normal.
Subscribe to Observer's Entertainment Newsletter
So… Is it possible that these two had a relationship during Jack's stint in Vietnam and that he might have unknowingly fathered a child with her?
Ever since the early days of Season 1, viewers have theorized that a fourth Pearson kid could be out there somewhere, but that would mean Jack cheated on Rebecca (Mandy Moore) and we all know that's impossible (right???!!!). But perhaps this theoretical child came from this mystery woman long before Jack met Rebecca.
Hartley did tell TV Guide that his Vietnam investigation would culminate in some shocking revelations about his fictional father. We know Kevin ends up flying to the country with Zoe (Melanie Liburd) at some point in the near future. There has to be a reason!
Then again, this could just be a woman who Jack fell for but didn't ultimately end up with, or just a friend who did not give birth to his secret love child. But come on, this is This Is Us, people—a show that thrives on over-the-top melodrama that we are 100 percent here for. Bring on Pearson No. 4!