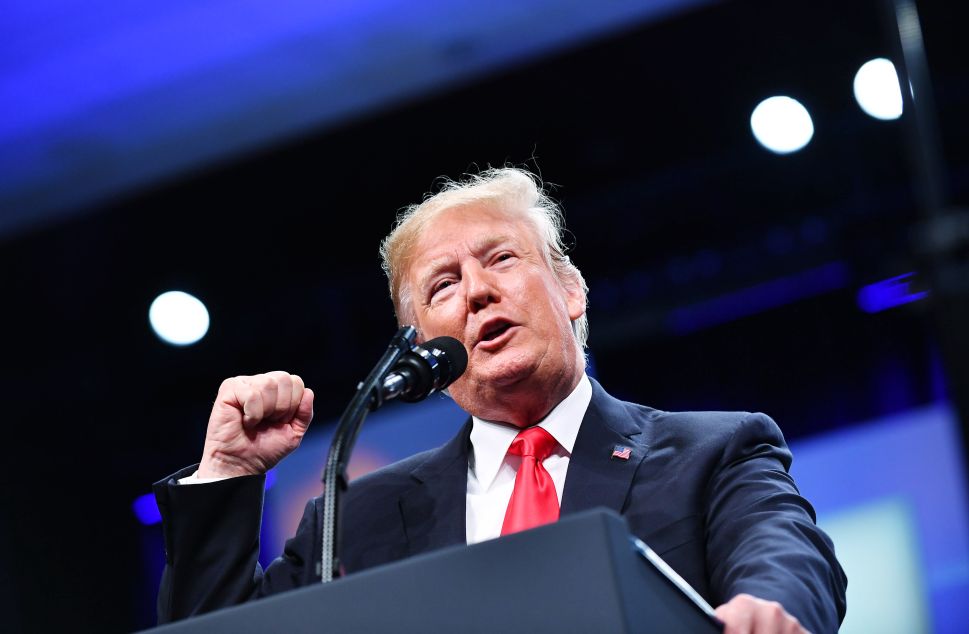 President Trump called controversial Supreme Court Justice Brett Kavanaugh "a flawless person" on Monday.
"Just two days ago the Senate confirmed a supremely qualified nominee who will be a faithful defender of the rule of law," the president told an audience gathered for the International Association of Chief of Police (IACP) annual convention. "I decided on Brett. I said he's flawless. A flawless person. The best student. A great scholar. Incredible record over many years, and yet he's a young man."
Although White House advisor Kellyanne Conway insisted the president would "keep an open mind" to Christine Blasey Ford's account, Trump has launched a full-offense against Kavanaugh's accuser. After mocking Ford's testimony before the Senate Judiciary at a rally last month, the president has sought to discredit the sexual assault allegation outright.
Subscribe to Observer's Politics Newsletter
In an interview with Fox News host Judge Jeanine Pirro on Saturday, Trump said the allegations against Kavanaugh "weren't true" and that he mocked Ford to "even the playing field."
"The American public has seen this charade, has seen this dishonesty by the Democrats and when you mention impeach, a justice of the United States Supreme Court who is a top scholar, top student, top intellect, and who did nothing wrong, and there was no corroboration of any kind, and went through seven FBI investigations, had nothing to do with any of this stuff," the president told reporters before leaving for the conference.
During his keynote address at the IACP conference, Trump called Ford's allegations "false charges" that "were totally untrue."
Lawyers for Blasey Ford told NBC News that their client is unable to move back into her home due to death threats.