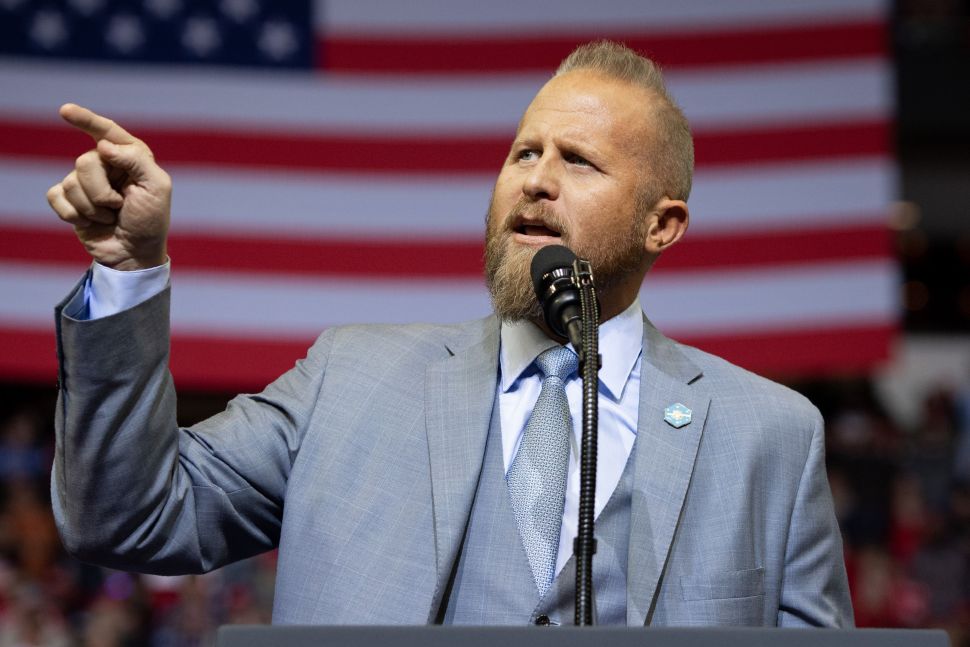 Politics at its essence is packaging ideas into candidates and marketing them to the American public to obtain power.
One operative understands this better than anyone: President Trump's 2020 campaign manager, Brad Parscale. In an interview with CNN, Parscale compared the president's next campaign to a "product launch" similar to those in advertising and marketing.
"You have to make people feel things," Trump's campaign manager told the publication. "I think that's what commercials are, from a commercial for a car, a phone or anything that might be, they want to do it. The first iPhone was sold by how exciting it was to hold pictures of your family, not how great a phone it was."
Subscribe to Observer's Politics Newsletter
"You really plan a product launch," continued Parscale. "In 2020 we have Trump 2.0, another product launch. It's the what are we going to do for four more years, and we have to be ready to sell that."
Parscale's comments follow a 2018 ad for Republican midterm candidates released by the Trump campaign, which he says cost $6 million to distribute online and on television. The spot juxtaposes imagery from the 2008 financial crisis with economic revitalization.
"There's more opportunity and security to invest in the ones that matter," says a narrative over the ad. "But this could all go away if we don't remember what we came from and choose the right future."
CNN notes the promotion draws inspiration from Ronald Reagan's 1984 "Morning in America" re-election ad.
"What this ad shows is things are getting better. We need to continue to vote Republican and to continue to move forward with the president's agenda," said Parscale. "Sometimes success can bring complacency. We have to go remind them. We have to remind them that the economy is not just a given in the United States. It actually takes work," he added.