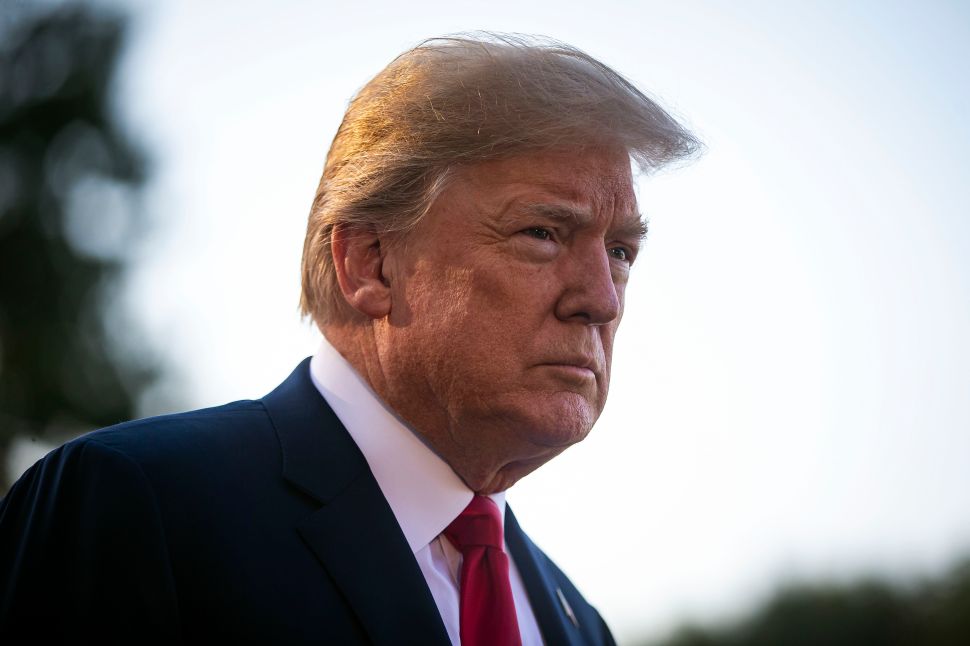 President Donald Trump's name is plastered on everything from steaks to luxury apartment buildings. But one school is using his brand to publicize something very different: a journalism course.
This week, the University of Illinois at Urbana-Champaign's College of Media introduced the class "Trumpaganda: The War on Facts, Press and Democracy." The eight-week, three-credit course (which has already filled up) will be offered from October 22 to December 12.
Conceived by associate professor Mira Sotirovic, "Trumpaganda" will examine the administration's "running war" with mainstream media. The course description points out that all presidents have a contentious relationship with the press. But Sotirovic (who did not respond to Observer requests for comment) argues that Trump's attacks cross the line into propaganda.
Subscribe to Observer's Business Newsletter
While political science departments at many universities are reckoning with Trump's effect on democracy, Sotirovic's course appears to be the first journalism class with a title that directly references Trump.
Even when the president's name isn't in the course description, however, his rhetoric has had an indelible effect on budding journalists. Journalism schools are seeing a "Trump bump" of their own, with more students applying and showing an interest in media in the age of fake news.
"I sometimes cynically say 'Thank you, President Trump' because the syllabus writes itself," Paul Levinson, a professor of communications and media studies at Fordham University, told Observer.
Levinson's course on "Digital Media & Public Responsibility" has a particular resonance in the Trump era.
"I end up talking about him just about every day given he goes out of his way to denounce the press," he said. "It's very disturbing."
As proof of this, Levinson cited Trump's assertion this morning that the apparent murder of Saudi journalist Jamal Khashoggi is of little concern to him because the reporter "is not a United States citizen" (he's a permanent resident).
But it's not just professors who have a lot more to talk about—students do too. Levinson gives his students free rein to choose topics for oral and written presentations, but over the past few semesters, all of them have had a similar theme.
"Ever since Trump entered the picture, I've had students choose some aspect of his relationship with the press," Levinson said.
This isn't just the case with "coastal elite" students in New York, however. Charles Mitchell, assistant dean at the University of Mississippi's Meek School of Journalism and New Media, told Observer his students were also more aware of Trump's tactics. But he pushed back on Sotirovic's view that the 45th president is markedly different from his predecessors.
"While this president is more visceral in his comments, he is certainly not the first person in office to use the media as a foil to court favor with voters," Mitchell said. "In fact, down to the state and local level, it sometimes seems that bashing the press is a political imperative. Trump's rhetoric is stronger, containing specific threats, than any I've ever heard and is amplified by his lack of affection for truth, but he didn't invent this tactic."
Students are getting wise to this particular president's rhetoric, however. Sam Tanenhaus, an author and visiting professor at the University of Toronto, told Observer that his students had visceral reactions to Trump's cable news appearances and his comments during the Kavanaugh hearings. They can even ape his social media voice,
"The students' first assignment was to write Tweets in imitation of Trump," Tanenhaus said. "When I saw them I asked to have them checked for plagiarism, so eerily exact were they."