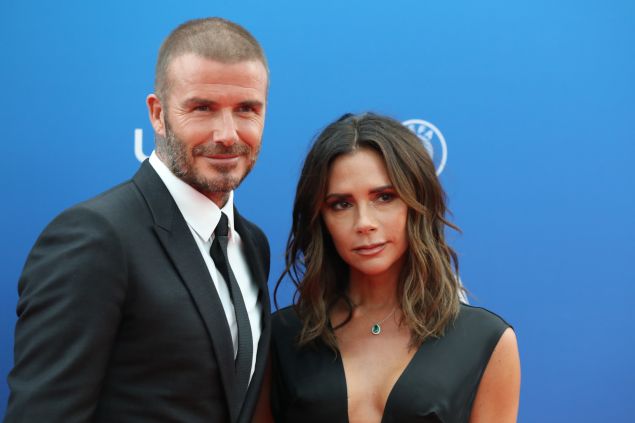 The Beckhams have opted for a low-key farewell to their Beverly Hills home. The couple managed to covertly sell their Los Angeles mansion in an off-market deal, but the final sum is far from subtle.
The former professional soccer player—sorry, footballer!—and Posh Spice scored $33 million for the six-bedroom, nine-and-a-half-bathroom house, without ever officially listing the place.
Because this wasn't a public offering, we don't get a sneak peek into any renovations and decor the duo invested in for the more than 13,000-square-foot abode—but we can't imagine the fashion designer would let the Italianate-style villa go untouched for a decade.
Posh and Becks bought the house for $18.2 million in 2007, shortly after Beckham signed a five-year contract with the L.A. Galaxy. It had been designed on spec by Tim Morrison the same year, so it was a brand-new build at the time the Beckhams moved in.
We do know that the home includes formal dining and living spaces, a library and a media room, as noted by the Los Angeles Times, which first spotted the sale. It also has an internal elevator (Posh Spice can not be expected to walk) as well as a pool, spa and large deck outside. The house is hidden behind enormous iron gates at the end of a secluded driveway, because #privacy.
The former pro athlete retired from the Galaxy in 2013, and the Beckhams subsequently decided to make London their home base once again. They'll probably be scooping up a place in Miami soon, as Beckham is checking out locations for a Major League Soccer stadium there.
Back across the pond, they own a home in Kensington, where they moved with their children Brooklyn, Cruz, Romeo and Harper, as well as a country abode at the Great Tew Estate, in the Cotswolds. It's the very same area where Prince Harry and Meghan Markle are leasing a home—perhaps the former Spice Girl recommended the locale to the Duchess, as the designer was reportedly helping the erstwhile gift-suite enthusiast with her style choices.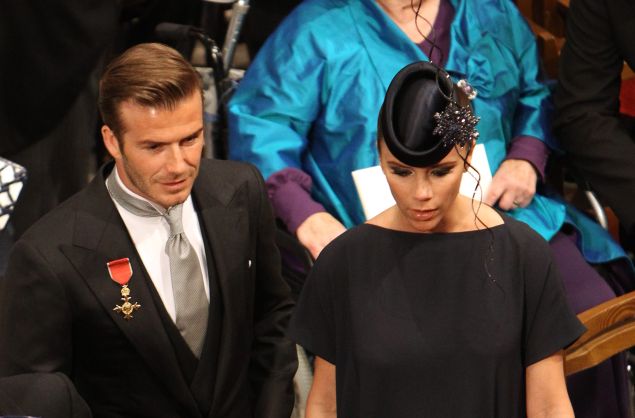 The Beckhams have been quite busy in the U.K., as Victoria just celebrated the 10-year anniversary of her fashion line by joining the London Fashion Week schedule last month, not to mention all the royal weddings. The couple attended both Prince William and Kate Middleton's and Prince Harry and Meghan Markle's nuptials, and they are also expected to be among the guests at Princess Eugenie's wedding on October 12. The fascinator aficionado reportedly hired the Beckhams' wedding party planner for her big day.